Pop Farm is an urban farm, growing decorative plants and fresh herbs, vegetables and other ingredients to be enjoyed by local people, Pop Brixton's community
The purpose of the project is to make gardening more accessible to local people, educating, informing and sharing food growing knowledge in the community.  We do this by showcasing how it is possible to grow edible and ornamental plants in an urban environment and how much beauty it adds to the space. To achieve this we have created a beautiful, planted and productive garden where local people can participate in a range of free gardening activities.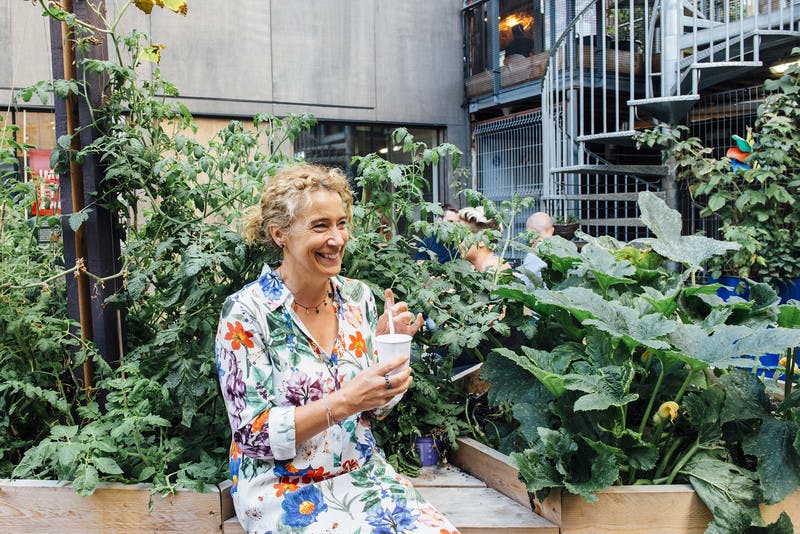 Free Gardening Workshops Every Thursday 
Each Thursday from 10am-11:30am at Pop Farm we host weekly free workshops, where any members of the community can come along to join us caring for the plants.  During this time you can learn how to grow food and flowers, brush up on their gardening skills to use at home, or gain skills to help them start a career in horticulture.
You will be introduced to the challenges of maintaining public ornamental gardens as well as how to plan and manage a community food growing space. The workshops are suitable for people with any level of experience. For more information get in touch with us at info@urbangrowth.london
Just come along and get involved!