Only Food and Courses, a new fine-dining restaurant based in a 40ft repurposed shipping container, initially launched in December 2020
The restaurant will offer guests a modern take on food and interiors inspired by popular culture and culinary trends from the 80s and 90s.
Developed by chef Robbie Lorraine and business partner Martyn Barrett, the restaurant is due to open as soon as the national Covid-enforced lockdown is lifted. 
Initially due to launch in November, it offers guests high-end food, delivered in casual, unpretentious surroundings - all modelled around the famous 'Greasy Spoon' cafes.
The Only Food and Courses launch follows a series of successful pop-up events in Kent, where Lorraine and his team offered guests his unique take on food inspired by his childhood. Dishes on the menu include 'crab scotch eggs', 'confit duck eclairs', 'Pop tarts' and 'lobster doughnuts'.
Lorraine is a multi award-winning chef who has worked at high profile restaurants, venues and events ranging from Roux Fine Dining, The Shard, Royal Ascot, and Chelsea Football Club.
Barrett, who has extensive commercial and operations experience, has led and launched multiple businesses, ranging from major food halls at Selfridges & Co in London and Birmingham; high-end restaurants at London City Airport; as well as high-profile event catering operations at venues such as Goodwood. Barrett has also played a pivotal role in the rollout of Knoops, an artisan high-street hot chocolate retail brand.
The 28-seater Pop Brixton site is the first of a number of units expected to open, with a London high-street site earmarked for summer 2021. It will be open from 12-5pm for walk-in light/brunch menus, and offer a choice of two, four, or six courses for dinner, from 6-10pm every Wednesday to Sunday.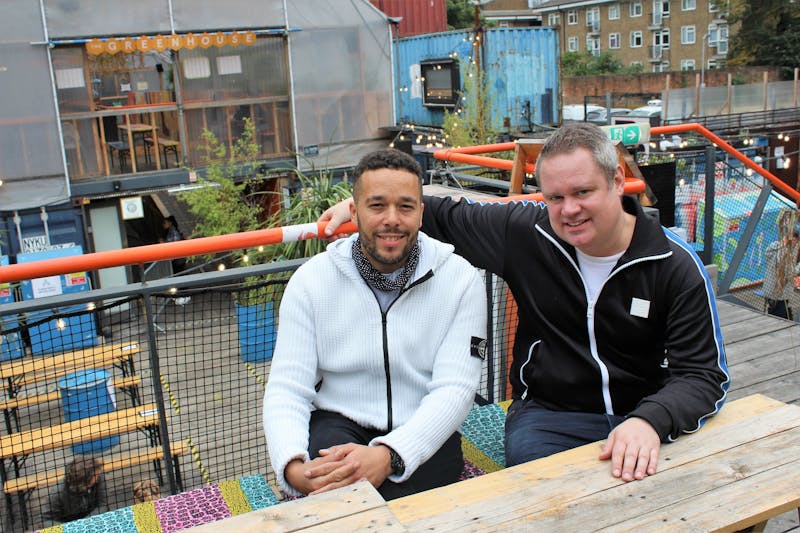 Lorraine said: "I've always had a vision for something like this so I'm really excited to be bringing it to life now. Food brings back so many memories for people and I really enjoy tapping into some of these with some modern twists on things we used to eat.
"We live in strange times so I hope some of these warm memories of our childhood will give people some comfort! I can't wait to have a bit of fun with the menu."
Barrett added: "We are delighted to be launching our first unit at Pop. We have spent a significant amount of time preparing a concept we believe will really resonate with lots of people.
"From a commercial perspective, making high-end food accessible in a fun and engaging manner is much needed during these bizarre times. We are very much looking forward to launching the Pop site, as well as developing a few other exciting plans for the future."
Opening Hours:  
Opening hours - 12-8pm for light/brunch menus through to 19th May then 12-6pm with the infamous 6 course Supper Club returning at 8pm every Wednesday - Saturday.