Mates since school, they first bonded through a shared romantic notion of our Mediterranean heritage - Henry's family are from the Amalfi coast and Ed's are from Jerez. Europe is their alma mater; they crossed the channel together as soon as they could afford the ferry. From obliteration at Berghain in Berlin, to near misses with the bulls at Pamplona, to a bonkers road-trip to Benicassim Festival - they've travelled through the continent, the years, the lows, the lessons and the laughs, together.
A deep love and respect for food was forged within both of them from a young age. Henry's family have owned and run several famous Italian eateries in London over the years - he grew up in an Italian kitchen. Whilst Ed's parents and ancestors have traded in wine and port respectively for decades and even centuries. Like a true Spaniard, he ate my food with wine, aged ten. Eating and drinking well is their birthright.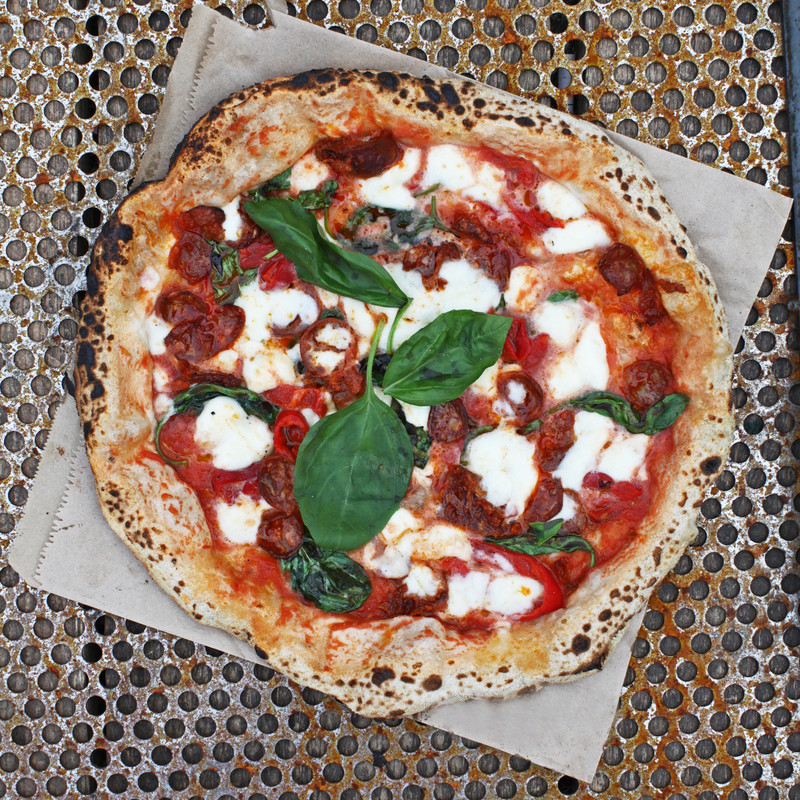 Constantly arguing about the source of the best fare, it was a road trip through Campania, a region in southern Italy, that marked the end of their debate and the beginning of their business. From sfogliatella to zepole, and fogotto to pizza fritta - the Neapolitans are magicians with dough. During the weekend in Naples, whilst having dinner at Di Michele, they decided to emulate Pizza Napoletana, whilst giving a nod to Andalusia by using the best Spanish produce on and in the pizza. And so as Summer turned to Autumn in 2014, 'Made of Dough' was born.