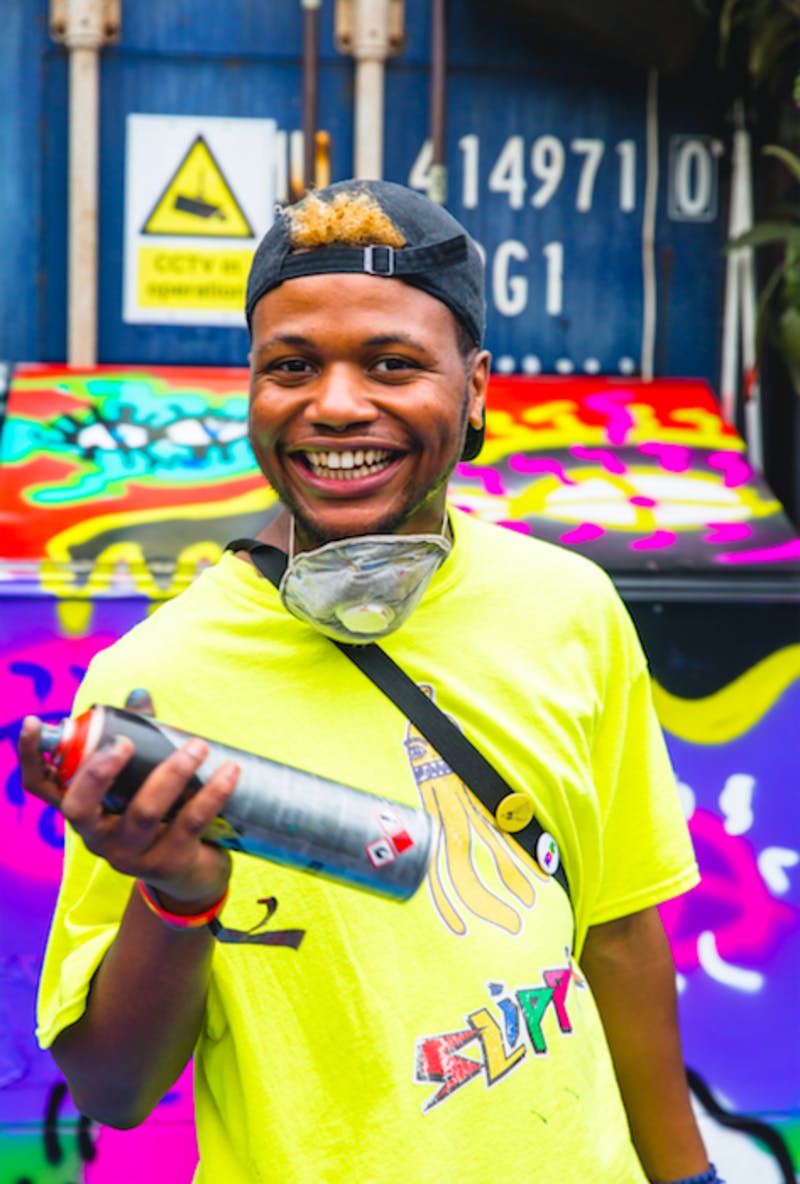 You may have noticed these beautifully designed boxes appearing on site! Well, we wanted to start an initiative for local artists to have a space on site that they could claim as their own.
We had an amazing application in from RhyanRyhan and we couldn't wait to see what he'd create! Born and raised in Forest Hill, 20 year old Rhyan specialises in art, illustration and design. He shared with us that he finds art as a form of therapy which he stumbled across a few years ago when he was going through a hard time in his life. Inspired by artists like Jeremyville and Malangatana Ngwenya, Ryhan told us his mind and way of thinking plays a huge part in his work.
His style of work is vibrant, psychedelic and menacing. However he likes his art to be ambiguous to the public, so they can expose themselves to a ray of interpretations.
Make sure to come and check out his work on site and follow him on Instagram to see what he's up to in and around the area.