Brixton Design Trail is back and we're thrilled to be announce we are an official partner!
This year, the trail's theme is We Belong, which will display an expansive and immersive programme of installations, shows and events unlike anything else during the London Design Festival. BDT applies a local perspective to global challenges sharing our collective consciousness with the wider world celebrated by a creative community takeover from 15th-23rd September, across Brixton's venues, public spaces and streets with installations and exhibitions that will definitely leave you thinking.
Here's what's happening at Pop:
Collide: A Film Night.
Thursday 13th September
7pm-9pm
A special evening celebrating young filmmakers, showcasing their short films and content, followed by feedback from the audience and industry professionals. This is an amazing night to connect and understand the process behind the lens. Sign up here for free tickets.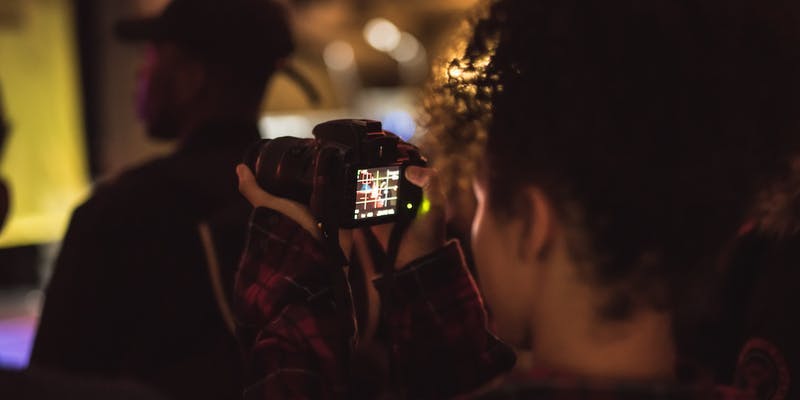 Creative Futures, Belonging in the Creative Industries
Tuesday 18th September
6pm - 9pm
A panel discussion introduced by Chillcreate, bridging the gap between a generation of creatives and future creatives, exploring the different roles now associated with one of the most popular industries in the world, how to get a job and make creativity pay your way and what identity can mean in the workplace.
Free to attend. Sign up for tickets here.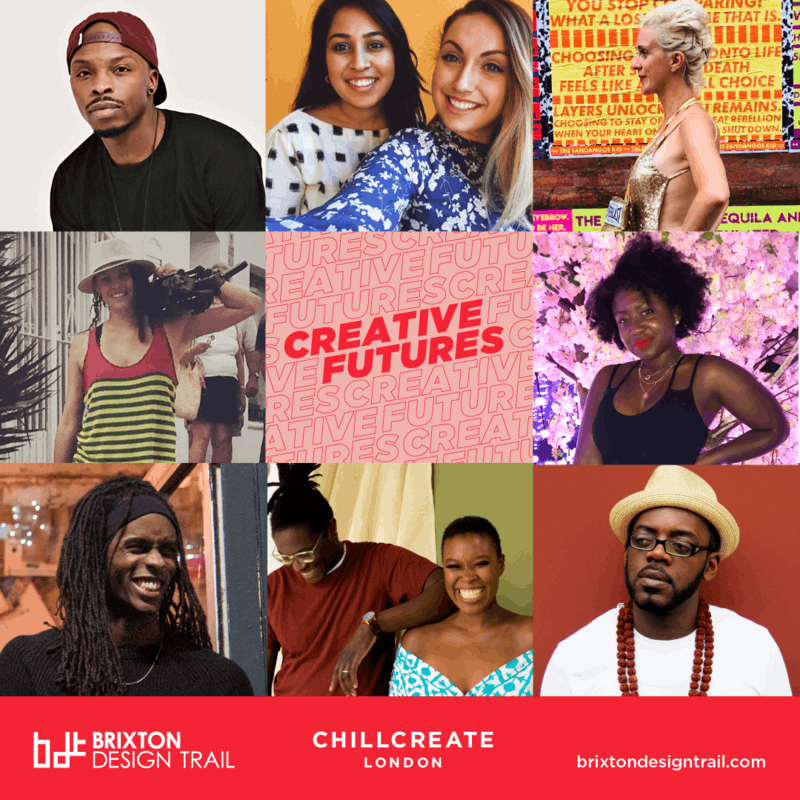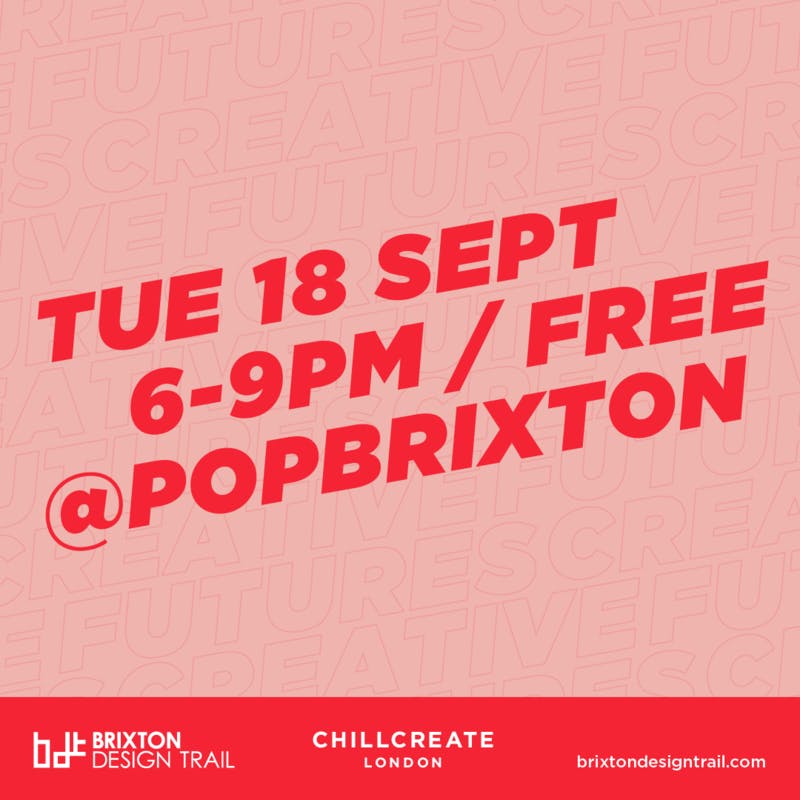 MADE - Brixton's first Youth Market, Station Road and Pop Brixton
Saturday 22nd September
10am - 4pm
MADE is a community event consisting of 50 market stalls taking over Station Road and Pop Brixton. The market will be entirely run by young people 16-25, showcasing their designs, clothes, art, music and more. It's set to be a farmers market, bringing organic homemade skincare products and more. It will be a craft fair, providing a space for some of London's newest upcoming designers. A flee market, bringing the latest fashion with resellers taking over the future of retail. Alongside the market, expect talks from the designers, an exhibition, a fashion show, arts trails up and down the high street, workshops and live music. More details coming soon.
Free to attend.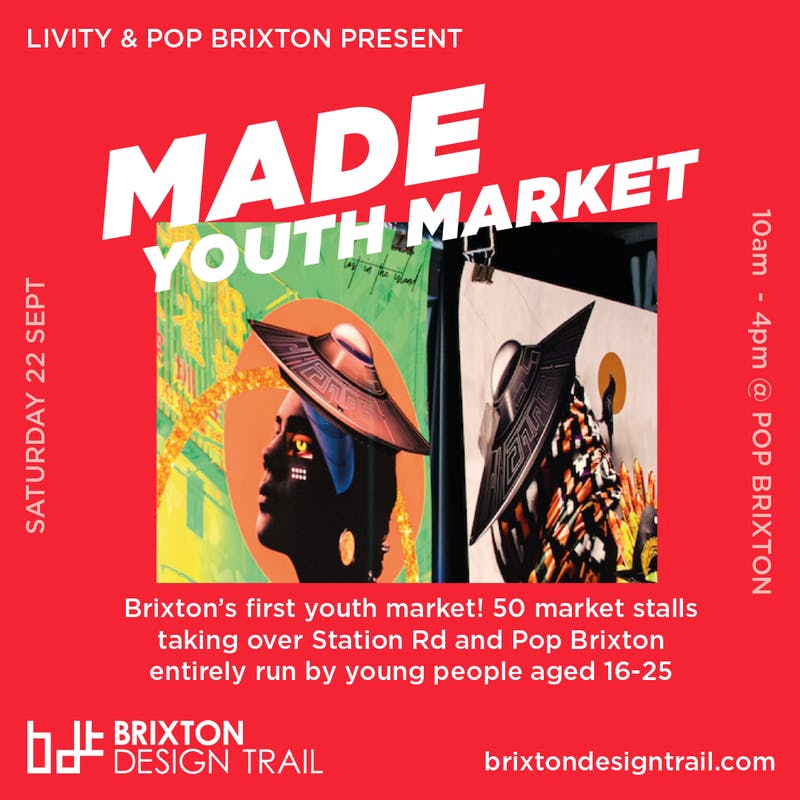 Portrait of Brixton
Every day. 9am-11pm
Make sure to come and check out photographer Charlie Clift, as he celebrates the life and soul of Brixton in a photography exhibition here. "It's the characterful people of the community that I wanted to capture," says Charlie. His portraits show everyone from rushing commuters to reggae dancers stopped for a moment to pose for the camera. Grab a beer, enjoy the exhibition and indulge in some street food whilst you're here.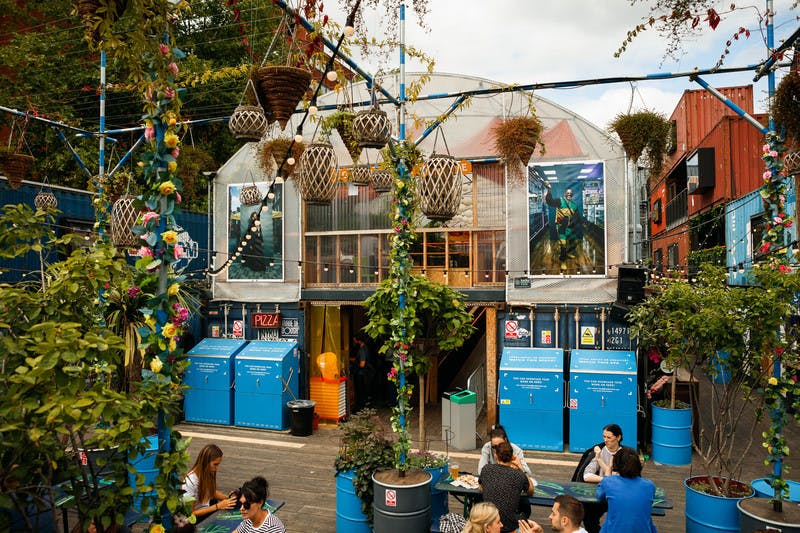 Pop Unboxed
Over the last few months, we've been on the lookout for some local artists to take to the blue boxes on site and have free reign over the space. Our first artist to take to the box is Ryhan Rhyan. He's an Illustrator and Designer, and a wizard with spray paints. You can find his work up here until mid October, when we will then continue the series with another local artist.
Follow Rhyan on Instagram to keep up with his work, and check out his website: https://rhyanrhyanart.myportfolio.com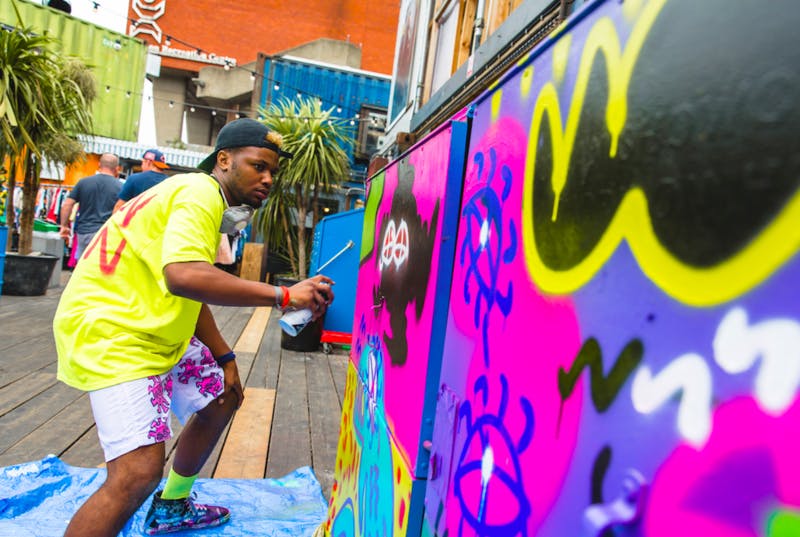 Our second artist, Jason works in architecture and has a passion for storytelling through his artistry on vinyl. His piece for us is entitled; Tales from the Public Domain, and is an assemblage of current events or topics that address micro and macro issues and are communicated via architectural illustration. Jason's piece is purposefully intrinsic as he wanted to create a piece where people can constantly revisit and discover something new.
Find his work by Pop Farm up until the end of October. Check out his Instagram @insearchofsam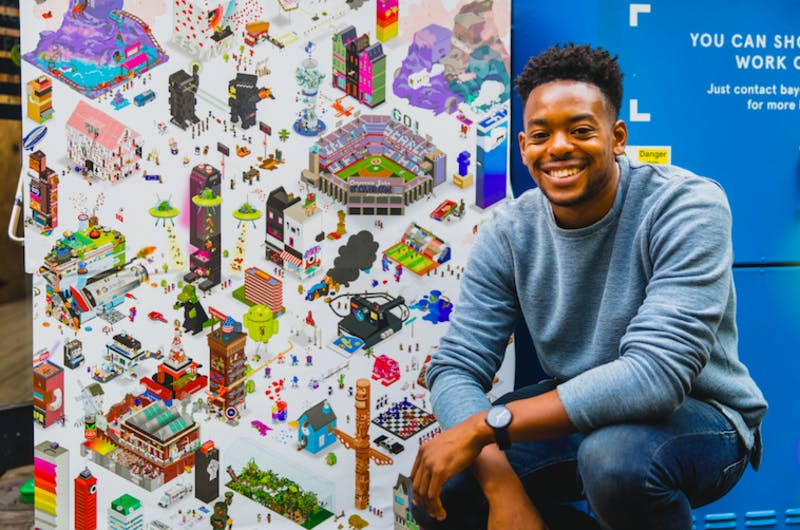 We're proud to host Advocacy Academy's, Legally Black. The Advocacy Academy is a transformational social justice fellowship for young people from South London who are passionate about creating a fairer, just and equal world. In 2017, Ko, Liv, Shiden and Bel, created Legally Black as part of the fellowship programme to challenge the underrepresentation and misrepresentation of black people in British media. They recreated iconic movie and TV posters with all black cast members. The campaign was later picked up by a Brandalist group who printed and posted them on Brixton bus stops. Find the exhibition up in our ticket office, next to Pop Box.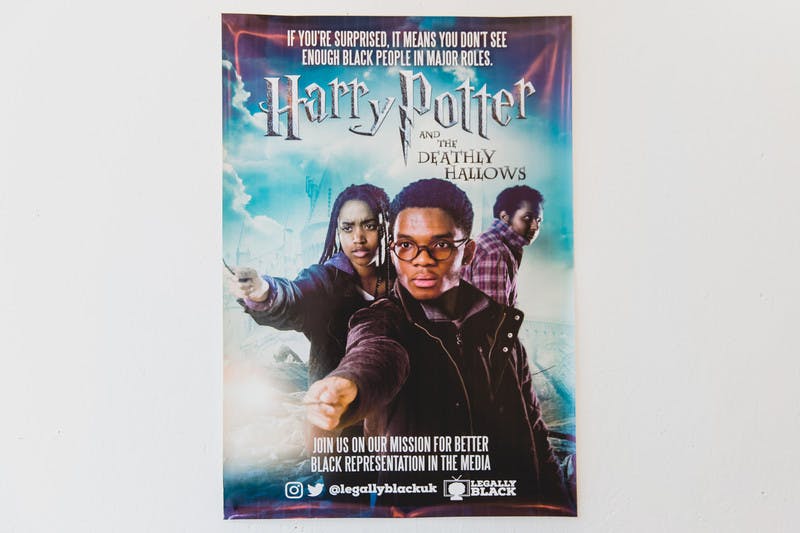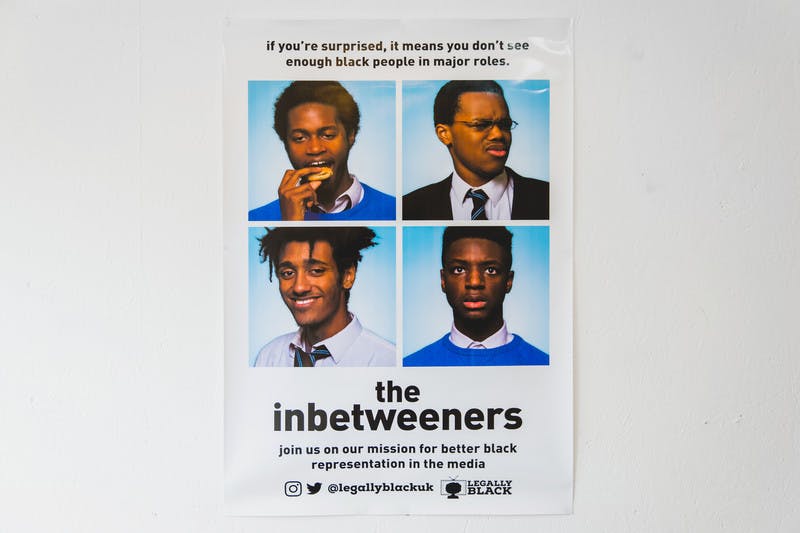 While you're here, make sure to check out everything else that's happening over the week across Brixton.