You may have heard about the wonderful photography exhibition up here at Pop, by Charlie Clift. We caught up with him to find out more about him and his inspiration behind the incredible photographs that everyone has not stopped talking about.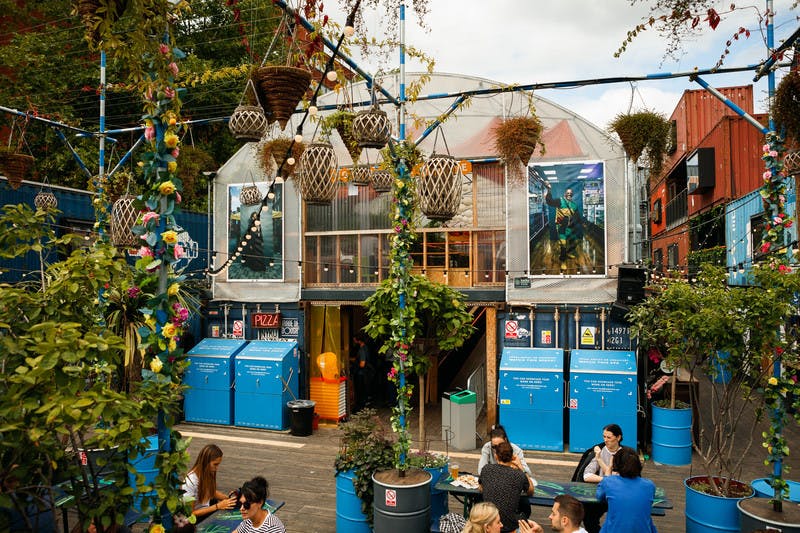 Charlie, what made you create the exhibition?
I love the hustle and bustle of Brixton and I wanted to capture the life, character and soul of the community through my photography. So I hit the streets with a small team and brought the studio with me: a grey backdrop and a light on a stick. I wanted to use the backdrop to pick out the individual, but I also made sure to leave the street around them as a frame within the picture to show their connection with Brixton.
Any back story to the people you shot?
Because these were street portraits I approached people I thought would be interesting to photograph. I only spent a minute or two with each person so I didn't get to know them. But we had rush-hour commuters, reggae dancers, selfie-posing tourists, buskers and bright balloon sellers. It was great to capture the character of Brixton.
What encouraged your love for photography?
My love of portraiture started on the street. During a year out of university I used my camera to get over depression, it got me out of the house, meeting people and back on my feet. I got hooked. I could walk up to anyone who looked interesting, start a conversation with them and join their life for a brief moment. It was exciting too, you never quite knew what was going to happen or what people would say. Since then I've photographed street portraits all over the world, from America to Hong Kong, Paris to Johannesburg, and many places in between. It's always a rush persuading people to give you a minute of their time, and then, of course, the challenge really begins, because you have to build an interesting relationship with your sitter in a very short time.
Are you from the area? If not, why Brixton?
I've been living in South London for the last seven years and I currently live up the hill in Streatham. I'm always popping down to Brixton to enjoy everything it has to offer.
Thanks for choosing to host your exhibition here! Why did you choose the space?
I really wanted people to see the portraits of the wonderful people I captured. What better place to host the exhibition than in the heart of the community at Pop Brixton?
Charlie's exhibition is up until the end of September, every day from 9am-11pm. You can find the exhibition as part of Brixton Design Trail too, so make sure to come and check it out when you're in the area uncovering more local artists, designers and makers.
Instagram: @charlieclift
Twitter: @charlieclift
Facebook: @charliecliftphoto