It's been another busy (and hot!) month around here. Here's what we've been up to!
Our regular programs, Tech Mates, Karate Kids, Treehouse Kids Klub by Minerva Tutors based here, Little Chef's Kids Klub hosted by our members, are all underway and we welcomed in our Summer Kids Klub program towards the end of July! There's plenty of space available for our regular classes so sign up and get involved, everyone is welcome.
We welcomed The Bike Project, a small charity based in Herne Hill that fixes secondhand bikes and donates them to refugees. to host a training day on culture, values and diversity for the members of staff. They aim to be a charity who is inclusive and has positive cultural values to ensure their charity and it's staff has ethical values and a good working culture, for our community.
Debate Mate, a social business that has been going for 10 years and was set up to re reverse social immobility. Their unique methodology teaches key 21st century skills of communication, critical thinking and confidence to young people in areas of high child poverty. Their innovative programme uses aspirational university students to set up and run after school debate clubs in over 300 schools in the U.K. They run similar training programmes in the private and corporate sectors, and the profits they make go back to help the charity. They work extensively in primary and secondary schools in Lambeth, including Durand Academy, Evelyn Grace Academy and Platanos College.
We welcomed in the first Special Guest event. The purpose of the event is to connect people from the local creative community and to encourage collaboration. Special Guest is an event with a twist: the audience are the speakers. Anyone can take to the stage to share anything for 60 seconds. Special Guest creates an opportunity we rarely get in the big smoke, which is to really connect with our fellow humans, to listen, and to be heard.
A percentage of the tickets were gifted to local residents so that the event is accessible and diverse. We would like to partner with more local community groups to distribute the free tickets so if you're interested, please get in touch: bayo@popbrixton.org
We can't wait to host this event every month, the next one is on August 23rd, get your tickets here.
We welcomed back our neighbours, Livity, a youth-led creative network, for their annual Summer party! This time they've partnered with Keep Hush to bring back their amazing events series called 'Technics and Chill'. This event featured a curated line up of DJ's and MC's along with food donated by Bhangra Burger.
Livity is a youth-led creative network, bringing you an ear to the ground for underground events, opportunities and jobs and they exist to help young people change the world. Their main purpose is to make the lives of young people better across the UK.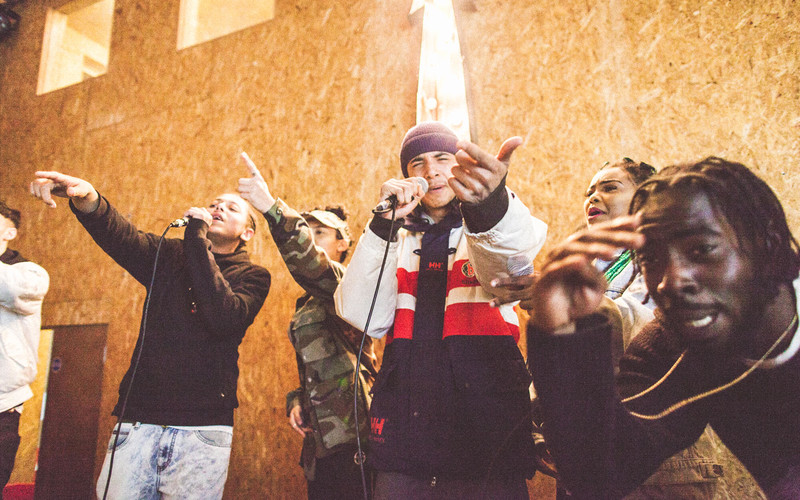 Check back next month for more on what's been happening!