3 years already?! Feels like just yesterday we were celebrating our second birthday with mermaids...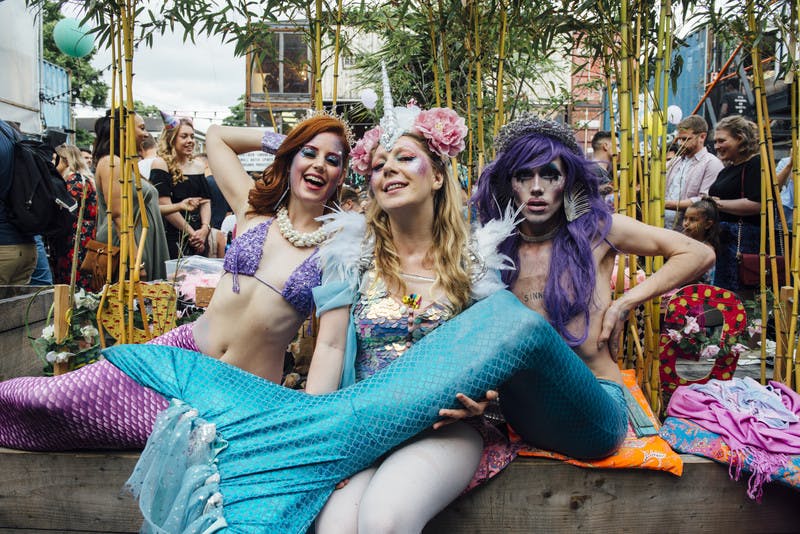 Yeah, we weren't joking.
But seriously, it's been a great year over this way. We've seen so many of our original members fly the nest and move into their first permanent homes- big ups to Zoe's Ghana Kitchen and Donostia Social Club. We and our members won some awards (Foodism's Best Street Food Market and Time Out Love Award for Best Late Night Venue in Brixton. Smoke & Salt bagged Best Neighbourhood Restaurant).
We introduced a new theme this summer and had a rather huge facelift! Our members dedicated over 300 hours to the community. We saw around 100 new little faces come over to our After School Kids Klub. We had some new wonderful businesses start their journey with us, including Love Churros, Raclette Brothers and Petare.
And... we got a two year lease extension!!!
What a journey, we couldn't have done it without all of your support so as a thank you to you all, we're throwing a huge free birthday bash on Saturday and we'd love for you all to come and celebrate with us.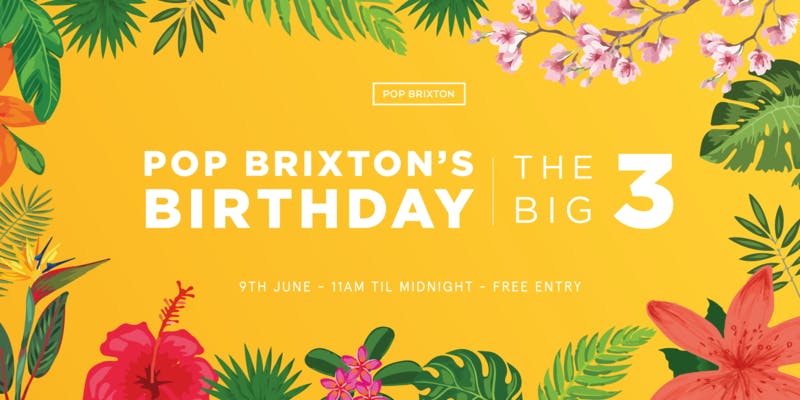 Here's the plan:
11am- Krafty Kids. Bring the kids along for a birthday themed, free art class. Bring on the paint, glitter and confetti little ones.
From 12pm- 5pm, Wasted Chic Fashion Sales will be joining us again with a selection of fabulous festival items to adorn yourself with. Shop their unique handmade goods from London's independent designers.
All day long you can expect to hear sounds from these guys and gals:
Dat Brass- 10-piece brass hip-hop outfit, performing blistering originals, packed with red hot verse and anthemic horn lines.
The Odd Beats- a multinational gypsy, folk and psychedelia, combining Turkish folk, Balkan dance beats, and Greek Rebetiko amongst other world music flavours.
Wara- Influenced by the fieriest of contemporary Havana grooves and mobilized by the dynamic sounds of London's underground, Wara's pan-Latin musical pioneers have crafted a hard-hitting and contagious style.
OMG Collective- Ingredients: Add one part Anderson Paak, two parts Nile Rodgers, a sprinkle of The Eagles and a dash of The Specials. Twist a zest peel of lyricism, then blend. Pour contents into a chilled glass, then garnish with humour and showmanship and voila! You have, OMG Collective.
The Kings Cross Hot Club- Formed long ago in the mists of 1999, the Kings Cross Hot Club have made it this far. Their oeuvre is a veritable cacophony of Manouche swing, Parisian musette, criminally forgotten pre-war melodies, Tango, Colombian Cumbia, Fellini soundtracks and even some things what they have written ourselves.
Black Kat Boppers- Hot boppin, groovin' 4 piece group playing rockin, roots music with a guitar, double bass & stand up drums/percussion. Rockin' is a feelin'- Hallelujah
And of course, our resident DJ Russ Ryan will be back in true Pop style spinning the best in Hip Hop and more.
When your feet get tired from cutting your finest dance moves, take a pit stop at the glitter station where you can get your glitter face paint on from 6pm-9pm for free.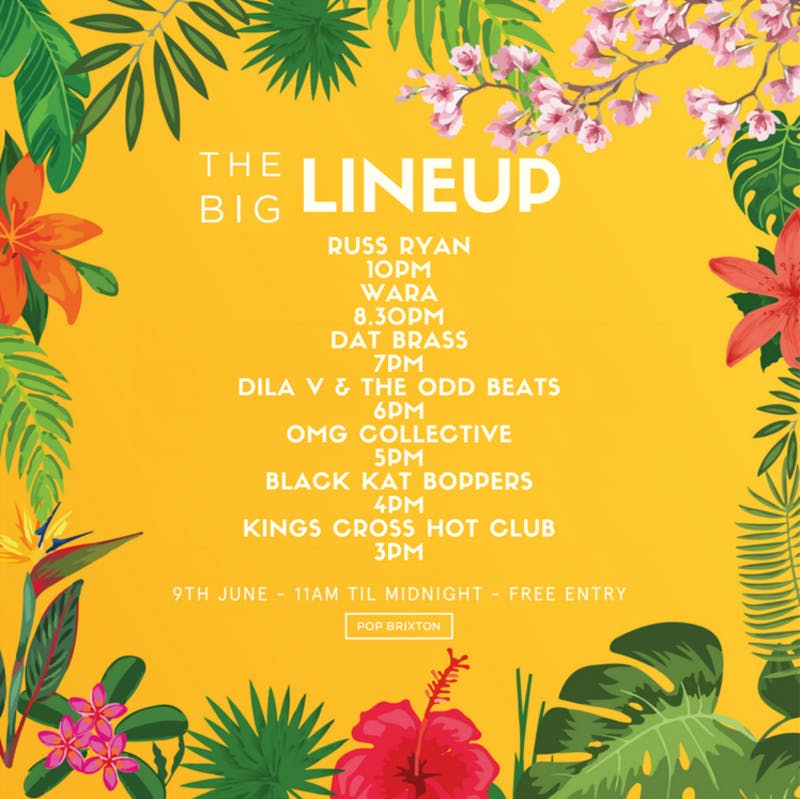 We're going to 12am, so bring the family, bring your friends and get on down here and blow out the candles with us!
Massive thank you's to you all again, from our members, and us. Bring on Saturday!