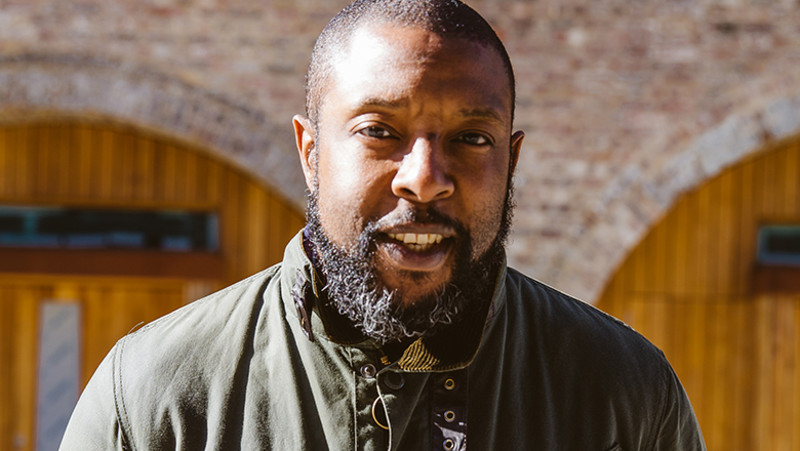 Introducing Adrian, owner and founder of the delicious Mama's Jerk.
Adrian is the third generation to be using this secret Jerk recipe. It started in Jamaica in his great grandmas (Mama Charlotte) house, and has been passed down the family. It was while she was experimenting that she created her secret recipe in her old farmhouse back a yard kitchen in the Jamaican parish of Mandeville Manchester.
Mama Charlotte used to grow all her fresh ingredients for her recipes on her farm, after gathering them she began mashing & mixing them to create her own secret recipe of the Jamaican classic, Jerk BBQ Marinade for the Jerk Chicken & Jerk Pork dishes. This Jerk BBQ Marinade was so tasty she could put it on anything and fortunately she not only passed the recipe down the generations but she also encouraged her many children and grandchildren to experiment and respect food. She made sure that the family recipe remained a secret.
She created so many wonderful Caribbean flavours that brings back fond memories of BBQ's round the back yard fire.
Adrian wanted to keep her legacy going with the great sauce she invented, and wanted to share it with as many people as possible, and being a chef, Adrian created his street food business.
Mamas Jerk started at the Vibe Bar on Brick Lane in 2010 as there was an opportunity to create a cool Jamaican street food brand and for the past 6 years cooking at various markets, events and festival in and around London.
Adrian was introduced to Pop Brixton by Alec from "Baba G's" after trading on the street food circuit together for a few years. Now that's what we call community spirit.
Adrian's journey has continued with more fixed sites and expanding their catering services and food production business.