March was another busy month for us in our community with our members donating 215 hours to 333 beneficiaires!
Here's some of the highlights:
National Children's Bureau (NCB)- Healthy Eating on a Budget with Smoke & Salt continues to be successful. Chef Aaron and Remi have been teaching the parents techniques that they can share into their wider community.
LEAP ran a workshop with a group of local parents, they made homemade play dough and collages. The purpose was to give an engaging activity with parents so that LEAP could continue working with them, highlighting services they can tap into across the borough.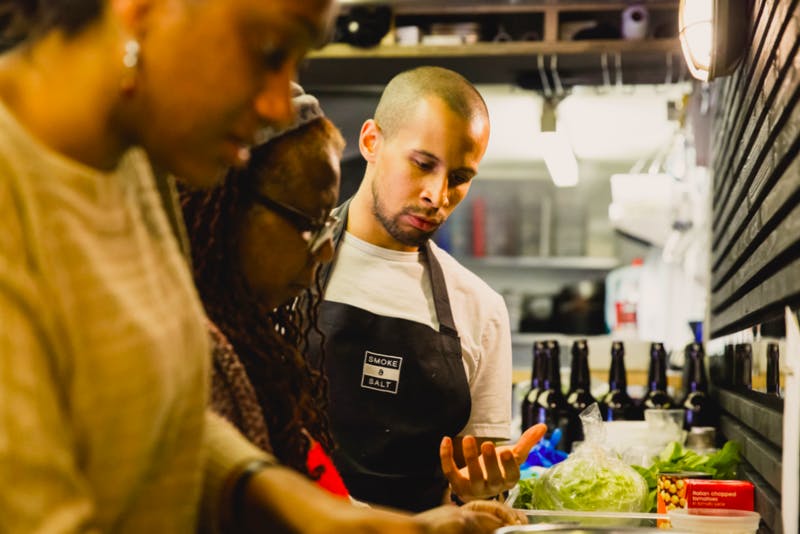 External projects completion
We Convey have completed 7 months of supporting Tulse Hill Estate TMO in internal and external design of their new Business Incubator hub and workspace called GLOWS.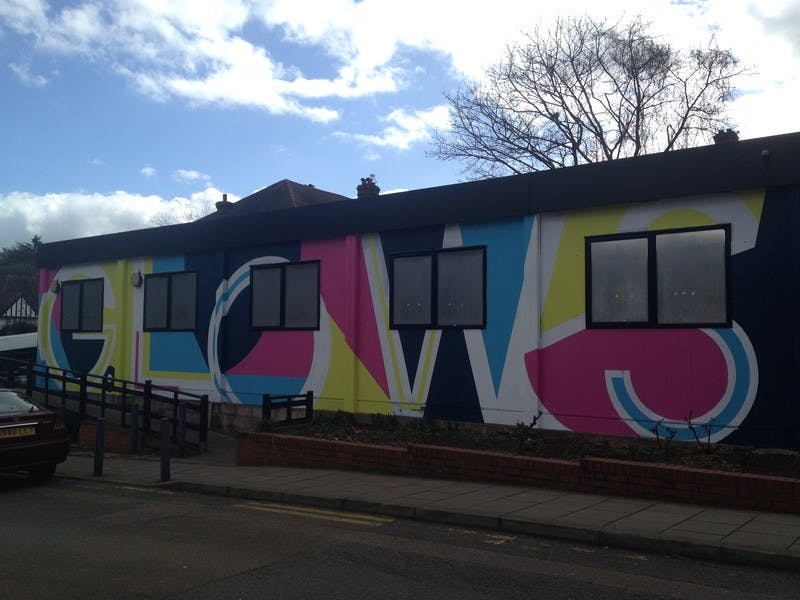 Donut Round - Donut glazing workshop was a huge hit over the Easter holidays at our Easter Kids Klub!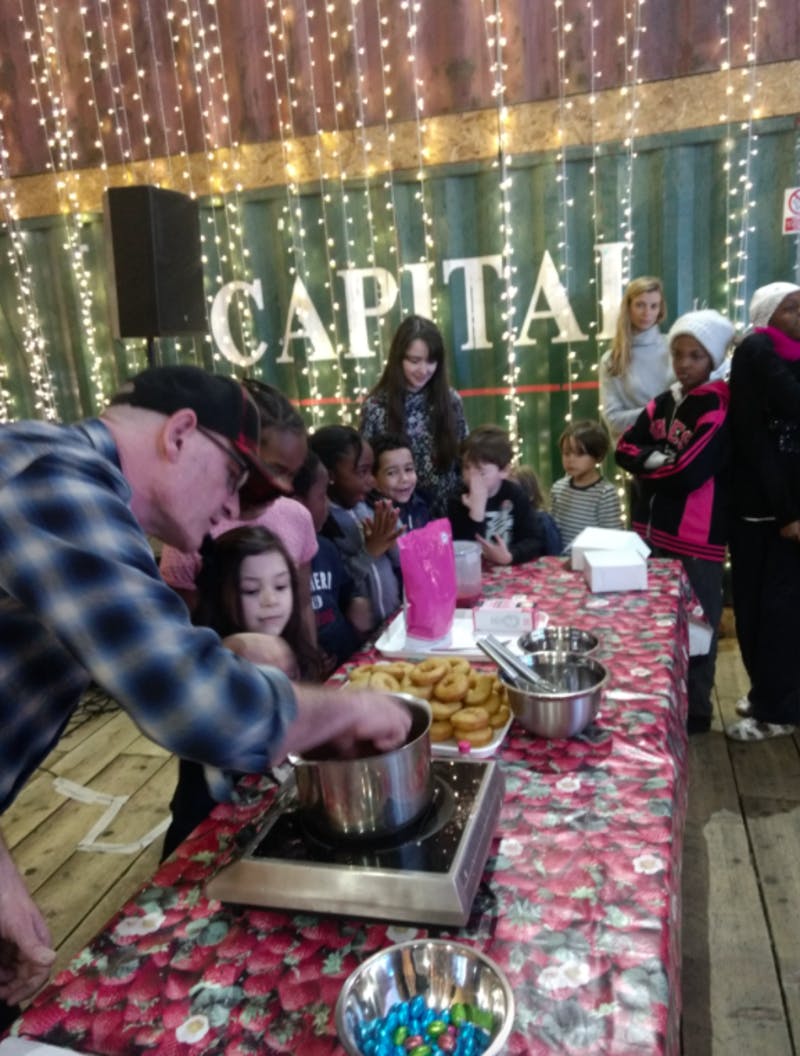 Spiral - Coding academy. This was a 3 day course ending for local kids in a presentation before tech dragons. This was hugely popular with lots of positive feedback and testimony. At least one of the attendees will stay in contact with Spiral and develop his idea further.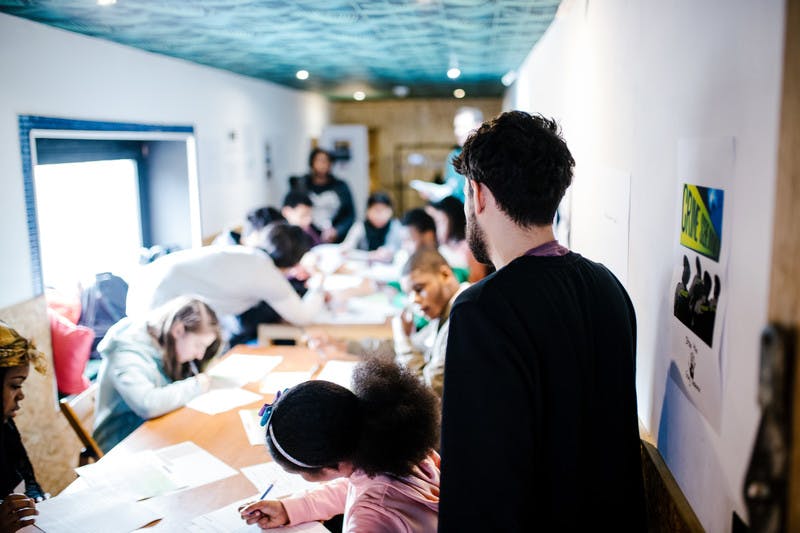 Minerva Tutors hosted their first drama class in Pop Box for Easter Kids Klub which was hugely popular. We hope this we will be first step in organising a long term drama class for local residents.
Grooveschool had an amazing Easter program that introduced and taught young people more about the art of DJing both with Vinyl and CDJs. The attendees also had the opportunity to use Ableton to record a track and even got to visit Fabric to get some practice in there.
Franzina Trattoria delivered another successful elders cooking class before the attendees went onto to wine tasting with Mel and the crew at NZ Wine Cellar.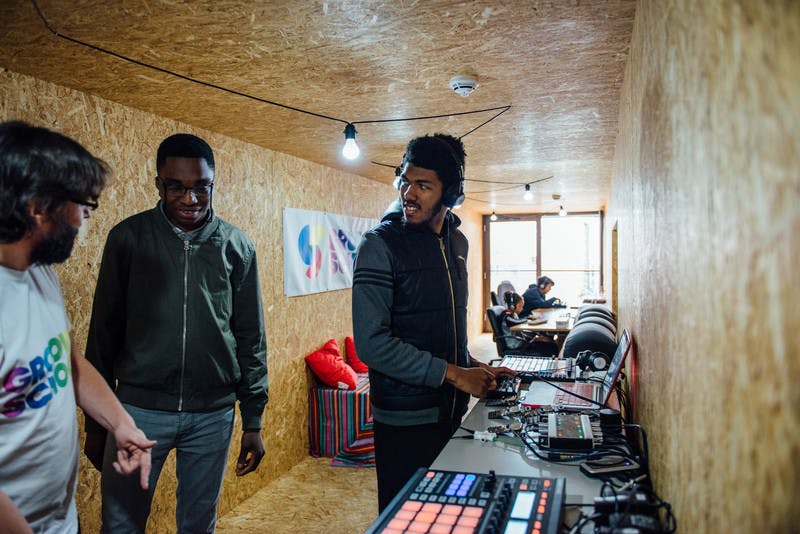 Pop Out:
28 Well Hung, Maria Sabina & Mama's Jerk delivered sessions at The Marcus Lipton Youth Centre and joined us in a workshop with support workers and community organisers as we took stock and planned the next exciting steps of our ambitious external cooking course.
Keep posted to see what's been happening next month!