When our members aren't serving up delicious food, tutoring young people, running radio stations, and that's just naming a few of the many thing happening here (!) they're sharing their skills and constantly giving back to the community.
Here's what they've been up to.
In December, our highlight event was having the pleasure of hosting Age UK's Christmas Party on 19th December! Over 60 of our older neighbours came over for an evening of dinner and dancing in Pop Box. Don Luigi, Made of Dough, Baba G's, and Mamas Jerk kindly donated all the food for the event, and S11 bar and NZ Wine provided the drinks. Check out a video from the event here!
In January alone, our members donated 160 hours to 373 beneficiaries. A few of our proudest initiatives was working closer with Age UK and My Social:
We created a new class led by Pop member KHK Technology with Age UK, called Tech Mates. The classes run every Thursday from 10am-11am and is an introduction to computers, smartphones and IT for our older neighbours. If you know anyone who would enjoy this class, sign them up here. It's free to attend and is held in our Meeting Room.
Donut Round held a donut making class twice in January, where Tim taught our older neighbours how to make donuts and glaze them.
Homegrown kindly offered free tea and coffee for Age UK events.
Sarah from Make Do & Mend hosts a Sewing Revival session twice a week on the 1st and 3rd Monday of the week from 10am-12pm. Book here for a space to this free class.
The New Zealand Wine Cellar held a free wine tasting, and as you can see there were some very happy neighbours!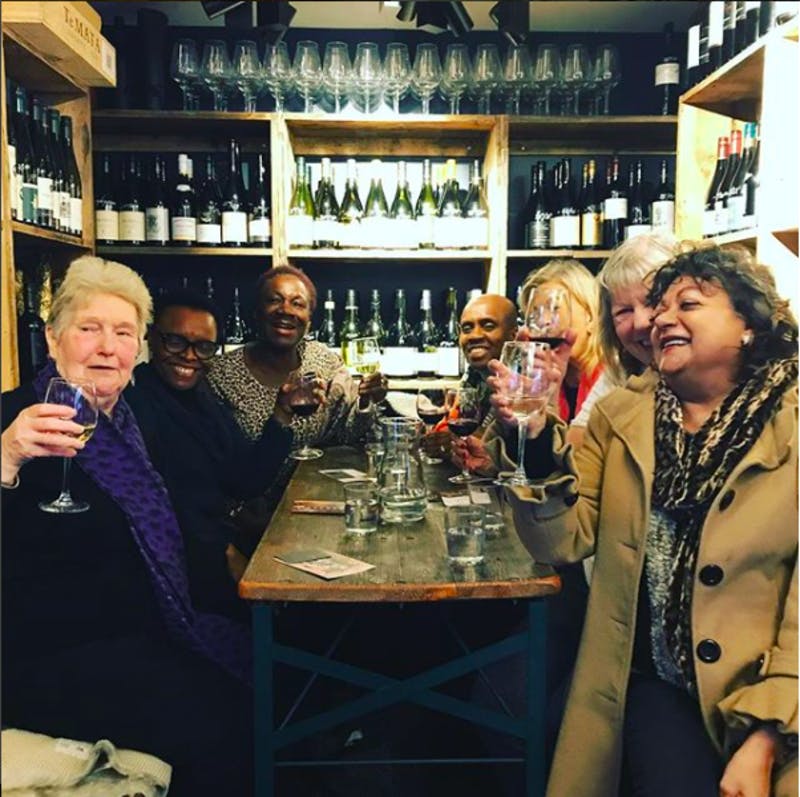 After School Kids Klub is on every Monday-Thursday during term time, and sees Minerva Tutors providing a reading club every Monday, Ming from Koi Ramen teaches Karate Kids every Tuesday, Grooveschool host a DJ workshop every Wednesday and Thursday is Little Chef's Cooking Class, hosted by a different Pop chef every week. All classes are free to attend and just require signing up pre class.
Minerva Tutors for the last 4 weeks (and ongoing) have been teaching an after school Maths class (providing extra support) at Sudbury Primary School every Tuesday for free.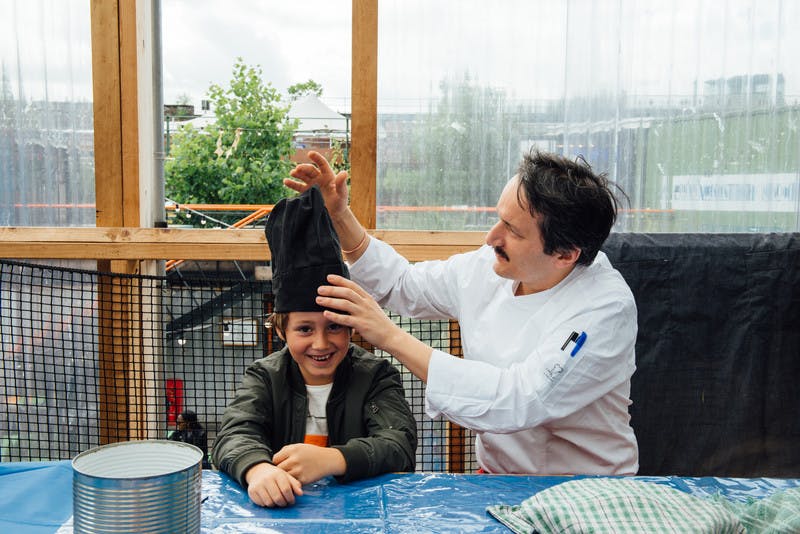 Every Monday, Container Records held a weekly DJ workshop, kindly in the Grooveschool unit, for young girls from Baytree Centre based down the road. Jack also was contacted to host work experience through Mosaic Clubhouse who we work closely with, by a young man who was really interested in vinyl records and now has work experience at Container Records one day a week.
The Manual had a one off mentoring session at Clapham Film Unit there they shared their knowledge of live, immersive events.
Every day of the month, Homegrown take care of The People's Fridge by opening it every morning, closing it every evening and cleaning it daily so that everyone can safely use it.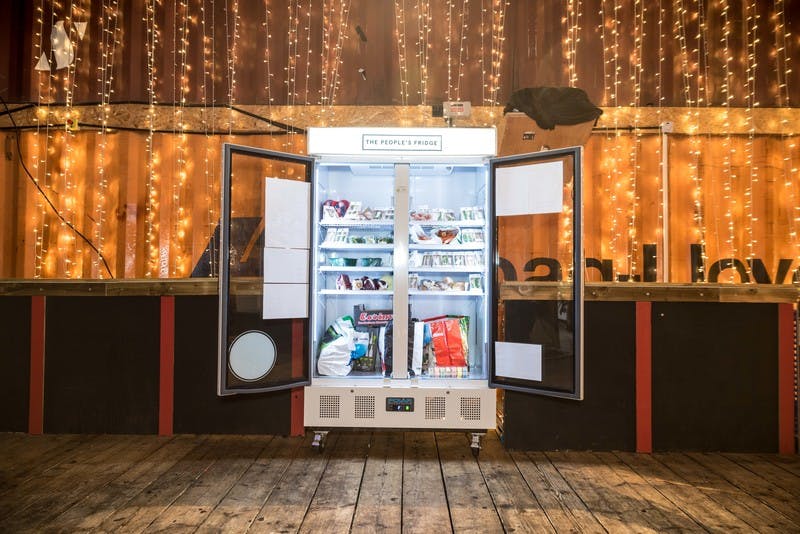 Check back soon for what's been happening in February!