You probably already know these guys, but apart from being the Barberhood team that provide endless stylish trims from traditional wet shaves, beard trims, to tight fades and hair tattoos, London Barberhood offers all the services you would expect for their clientele, but way more for the community they live and work in.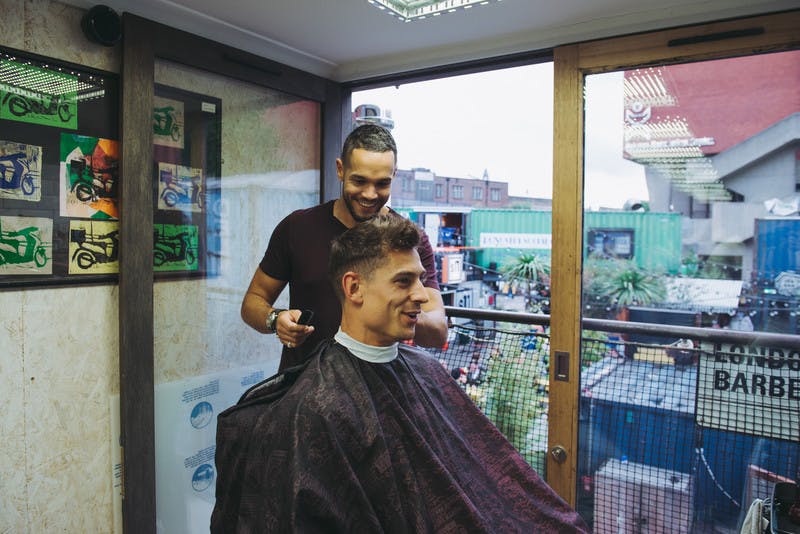 Since being at Pop Brixton from the beginning, Ben, Kris and their talented team have formed partnerships with local Art Colleges (you can find some of the kids work in the shop!), and a local mental health association, from whom they trained and hired an amazing addition to their Barberhood family! They've done loads of fundraising for local projects, and been heavily involved with the Princes Trust and the local Evelyn Grace Academy where they've given inspirational and motivational talks to college kids on how to set up and run a business.
They've had loads of kids and young adults join them for work experience and apprenticeships.
and this is just in Lambeth...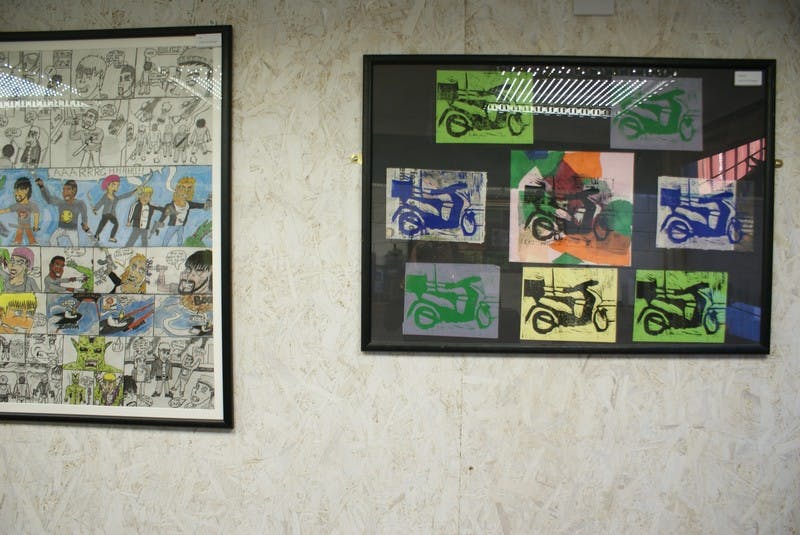 The dream
Kris and Ben Theophanous have four generations of barbers in their family. They have pursued their dream of starting a business together, and continuing the family tradition. This dream has established a modern day twist on a traditional trade that was all about one thing. Bringing together the community. London Barberhood is a modern day barbershop, inspired by its local community.
Kris and Ben's dream is to take this concept to every London borough, nationally and internationally - helping communities worldwide.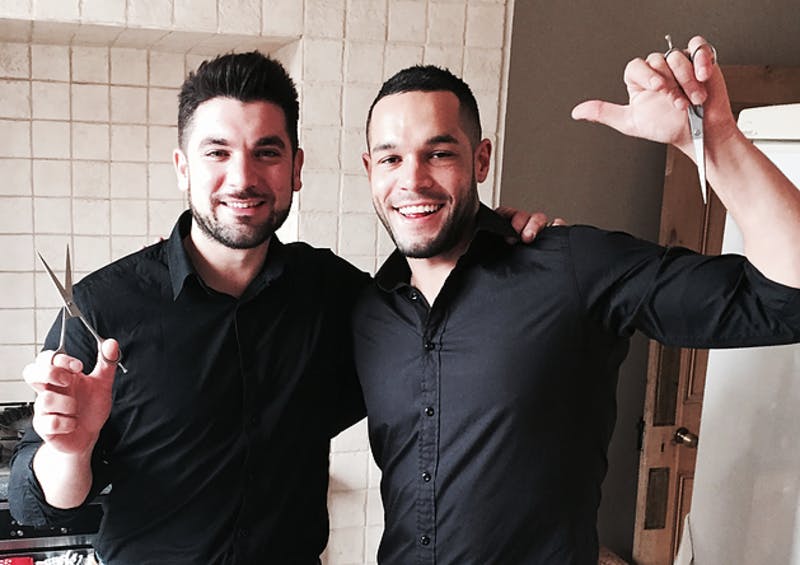 We're super excited to announce the Barberhood team are expanding and are just about to open a new high street shop in Tooting! While refitting the shop from start to finish, they've still had time to make waves in Lambeth and have already had talks with Town Managers and local MP's on how they can get involved and give back.
We can't wait to hear what the team are going to provide in Tooting and the wider area, as well as here in Brixton and wish them all the best with their second home!
Make sure to follow them to keep up with all the great work they're doing in Lambeth, and, we hope one day, beyond. If you'd like more information on how you can get involved with work experience, apprenticeships and more, get in touch with Kris and Ben.
You can find them here at Pop Brixton and 13 Upper Tooting Road.