So, you may have heard our good news, Pop Brixton's lease has been extended by Lambeth Council for two more years! We're absolutely delighted to be sticking around until 2020, and that we'll able to keep offering a home to the 47 amazing businesses based here. We started off as a truly experimental project back in May 2015, the first of its kind, so it's fantastic to have the positive change we've made in our community recognised, leading to this decision.
Last year the Council commissioned an independent evaluation of Pop Brixton, to dig into the facts and figure out exactly what kind of impact the project has had in Brixton. The findings are central to their decision to keep us in town. Here's what they found...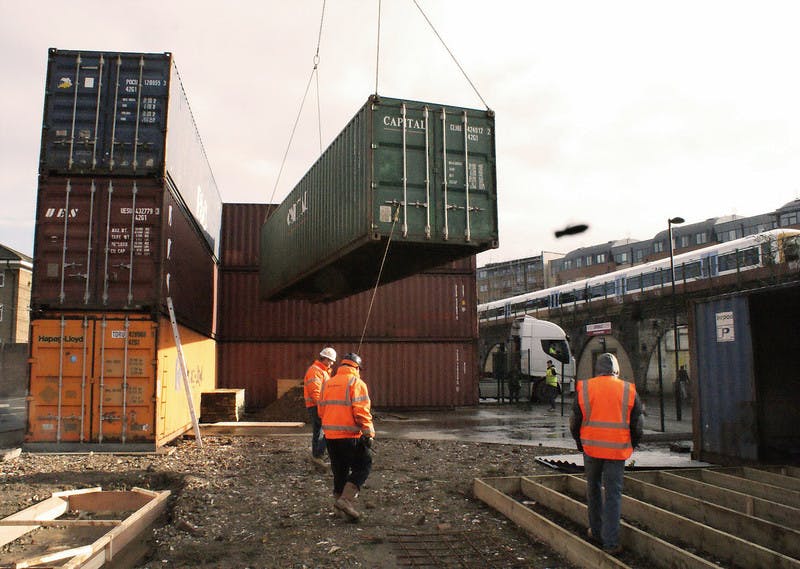 In May 2015 Pop Brixton opened its gates for the first time, as a brand new project delivered in partnership with Lambeth Council, and designed and built by Carl Turner Architects. It was set up with the objective to make the most of an unused space in Brixton and create a community asset for the people of Lambeth and beyond.  
The idea behind the project was all about empowering local people, providing a platform for them to launch their ideas and businesses and watching them grow. Instead of giving high street brands another storefront, our approach was to support the little guys with the big ideas. That's why, from the day we opened to the day we disappear, every business based on the site must be independent. What's more, three quarters of the businesses are owned by local people from Lambeth.
The project was set up with strong social and community objectives at its heart, focused on supporting local enterprise, employment and training, and providing space and support for local community groups. This all supported the wider social and economic aspirations being pursued by the council via the Future Brixton programme.
Sounds like a lot to deliver right? We agree, it's not all been smooth sailing. Lots has changed since the original plans were made, that's always the case when you try something that hasn't been done before, but the overall ethos and purpose of the project has stayed the same. We've learnt loads of lessons along the way (often the hard way!) and still have lots more to learn, but we're pretty proud of what we've been able to achieve so far and we're excited about how much more we can still do.
Two years since we started, we're proud to be a community hub, an event venue, a space for community focused projects; The People's Fridge and Pop Farm, and of course the space nearly 50 independent retailers, restaurants, street food startups and social enterprises call home.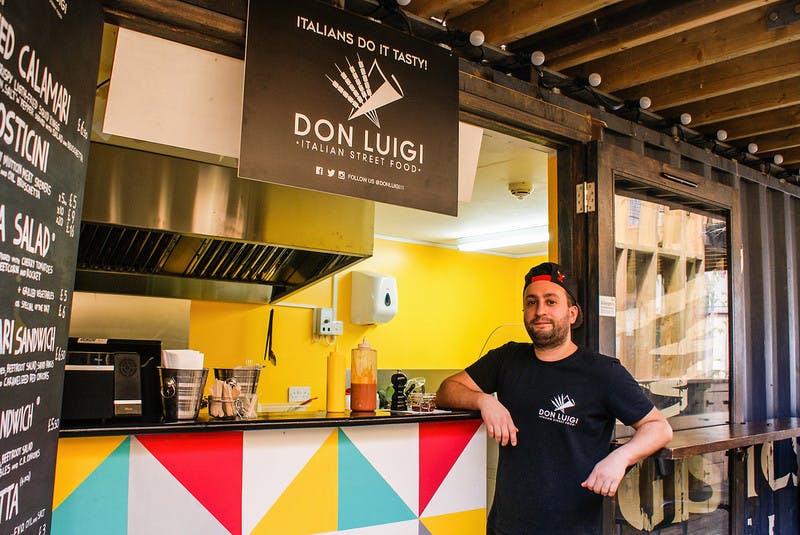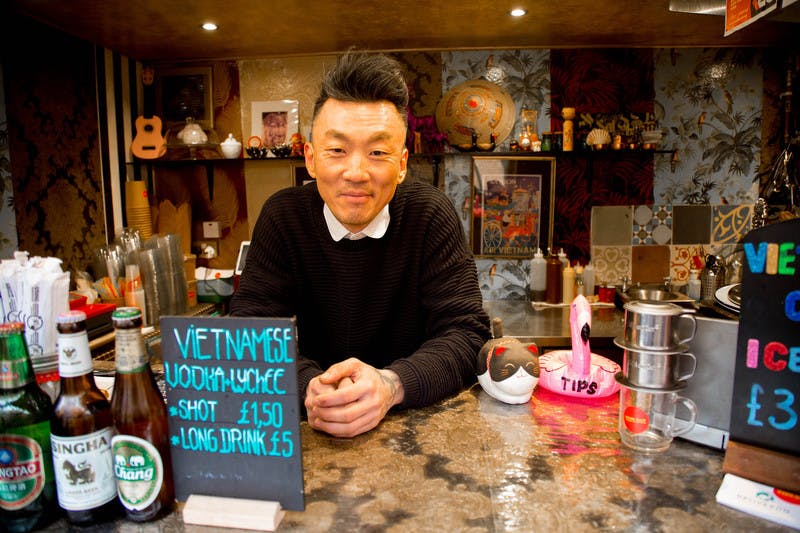 The independent research report confirmed that 50% of the businesses on-site were complete start-ups before they joined us, and with your support 14 have gone on to establish new locations elsewhere. We have seen our chefs and street food stars secure high street premises, 5 star reviews and interviews on the news. There's even been a published cookbook! Retailers are moving into bigger spaces, opening second locations and developing online stores. Reprezent Radio are being visited by artists such as The XX and Rag N Bone Man, and their work has led to Prince Harry and Meghan Markle coming to visit! Our creative offices, studios and makerspaces are winning awards, creating central pieces for Brixton Design Trail and helping to rejuvenate gym spaces at Brixton Rec for local community groups who train there. We couldn't ask for much more in the success and growth of the businesses here within our community, and we can't wait to see what the next two years holds for them.
We have always prioritised local people when it comes to our members, in fact the report shows that 75% of the businesses based here are owned by people from Lambeth; three quarters of their employees are also local; and the average tenant purchases 41% of goods locally. This is what it's really all about.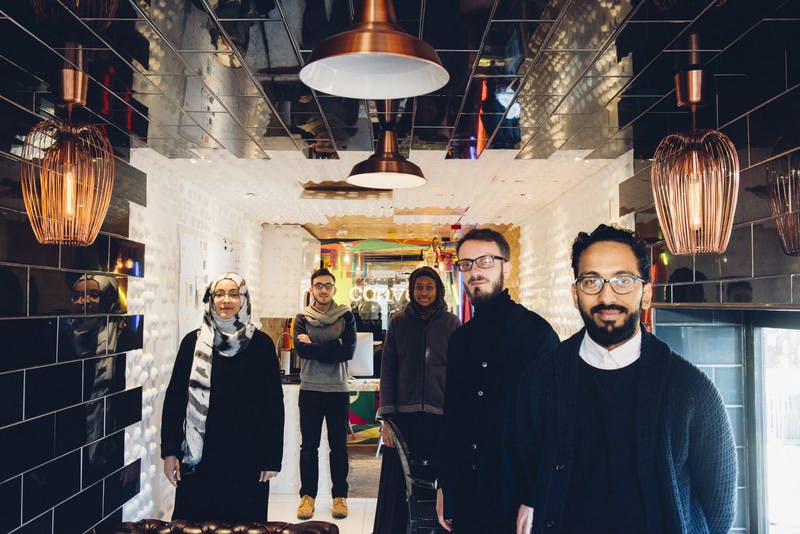 Looking beyond our members, the evaluation also found that Pop Brixton has:
- Invested nearly 5,800 volunteer hours generated by the Community Investment Scheme (our members giving back an hour a week, sharing their skills to Lambeth based colleges, businesses and community organisations)
- Continued to support nearly 200 jobs via the 47 businesses currently located on the site
- Provided free space for over 200 community events held here by local people
- Offered truly affordable space to local start-ups and social enterprises by offering 10 of our units at a 50% - 80% discounted, creating a platform for young entrepreneurs and early-stage ventures. These members include 6 social enterprises, such as Bounce Back, a charity offering training and employment opportunities for ex-offenders, and Reprezent Radio, a youth-led radio station launched as an incubator for young talent
- Hosted over 1,000 local kids at free art, cooking, reading, DJ workshops and karate classes
- Provided 53 apprenticeships and formal work placements
- It's estimated that for every £10 spent at Pop Brixton, an additional £5 is spent within Brixton.
In total, the report calculates that, when you add it all up, Pop Brixton generates an additional £9m of value for Brixton's local economy each year, through support of local businesses and a commitment to social enterprise in the community. That number staggered even us. Now that's what we call community effort!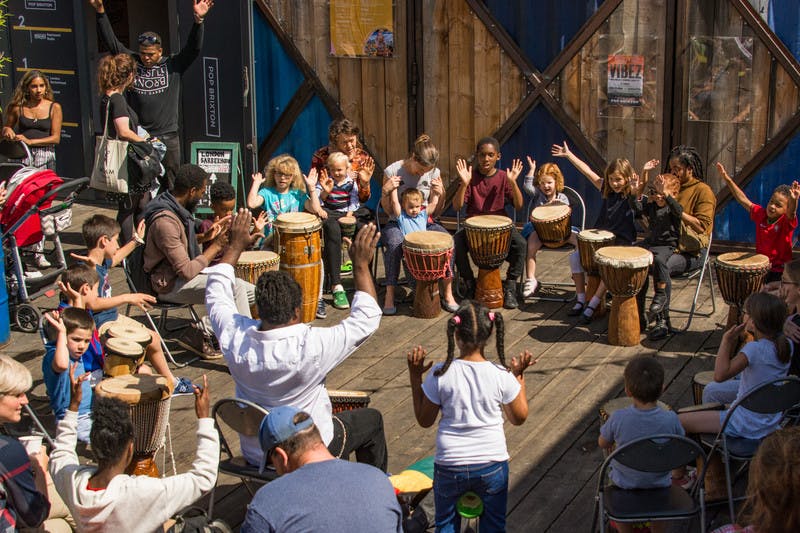 We know there's room for improvement, but we're proud of what we've achieved in less than 3 years here, and these results just encourage us to use the next two years to work even harder to fulfil our objectives and values, and further our positive impact on our members and our surrounding community. We hope everyone in Brixton can help us improve the work we do, by participating in the project and communicating honestly and directly with us. If you have ideas for new projects, we'd love to hear them. If you think we can do better, come and tell us how!
If we can continue to meet the objectives set out to us in 2015, it'll mean we can pack our bags  in 2020 knowing we've achieved what we set out to do, create real positive impact and help our members and other people in our community become stronger together. We never thought 1.6 million of you would come to see us, but we are so glad and thankful for the support from you, the local entrepreneurs who took a risk to join us, and Lambeth Council for believing in the project. It's been a great journey so far. Cheers to the next two years, bring it on!
Read the Full Independent Evaluation here, or if you haven't got all day, go for the Executive Summary.