Pop Brixton's members have told us that one of the main reasons they take up space and build their ideas and dreams with us is because of our commitment to supporting the community around us. We do this through our Community Investment Program where each trader is given the space and time to share their skills with local groups and create opportunities for Lambeth residents.
We believe that business shouldn't be about your bottom line and taking as much as you can from your customers. We should use our place and privilege in the community to support that community. As businesses grow at Pop, we hope they move on, open new shops and restaurants in bigger premises and continue to succeed, but also continue with the ethos of existing to support the community around them.
Here's the update from the members that have done just that.
Through her skate shop, Brixton's Baddest, Daphne has been supporting the Friends of Stockwell Skate Park to cling on to one of the last remaining open play spaces in central Brixton, against the tide of redevelopment behind Brixton Academy. What used to be a grassy area around the skate park may now accommodate flats, but thanks to Daphne and friends, they'll be looking down on local talent grind, kickflip and ollie across the concrete. And with skateboarding now an Olympic Sport, we need such spaces to inspire young people into it. Her tireless campaigning also extends to preserving the iconic South Bank Skate Park from redevelopment. A space any Londoner can remember standing and staring in wonder when they were a kid.  
Her new shop has moved to under the Brixton Station arches, from where she'll be continuing to fight for the right to skate. Go check them out.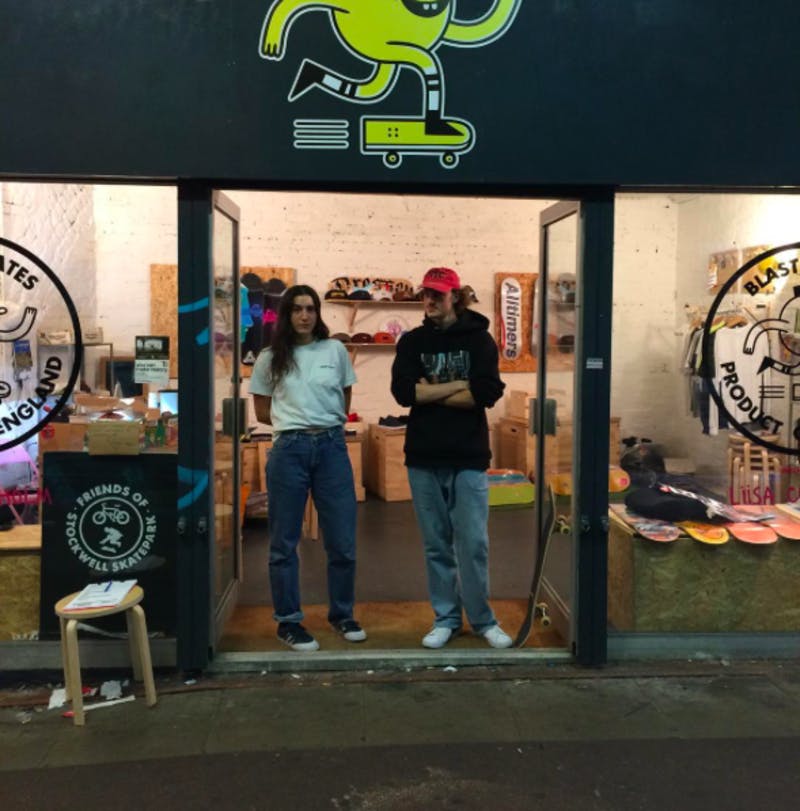 Harry, Henry and Ed, the skilled Pizzolas behind Made Of Dough opened their first shop when Pop Brixton first started. They put in place an internship scheme, helping others to learn these highly sought after skills, needed to feed London's insatiable appetite for quality Romano pizza. As Made of Dough opens sites across London, and moves on from Pop, they've taken this initiative with them. They're working with partners The Clink and Bounce Back based here at Pop, to get ex-offenders into their kitchens or serving delicious cheesy doughy slices.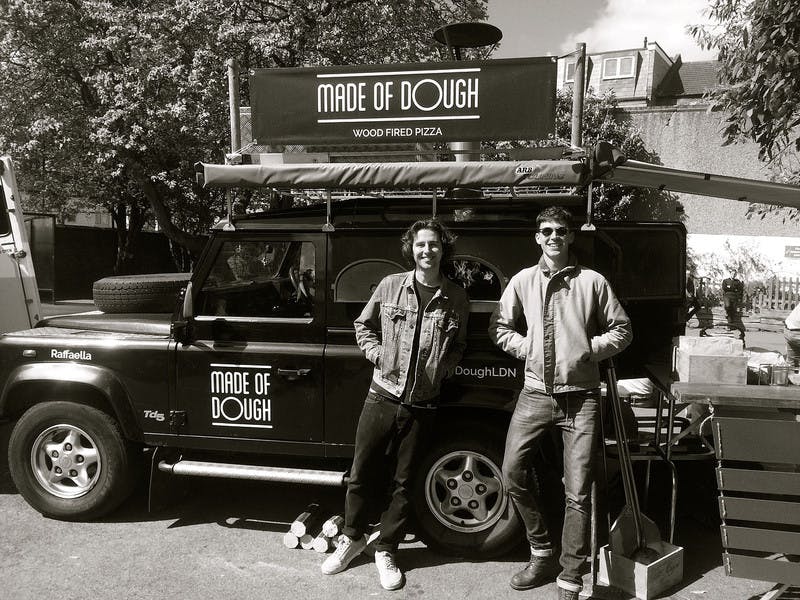 Zoe's Ghana Kitchen has also launched off her success at Pop to open a space in Soho. She's a regular contributor to Lambeth's Blue Plate Scheme. This is an NHS initiative to support people suffering from dementia keep a healthy balanced diet. Patients often become disorientated and confused, and rarely finish their meals, but the colour blue instills calm in them and helps them concentrate on what's in front of them. She also fed the participants of  Impact Hub's weekly Open Project Night, providing sustenance for great ideas and concepts to flow.