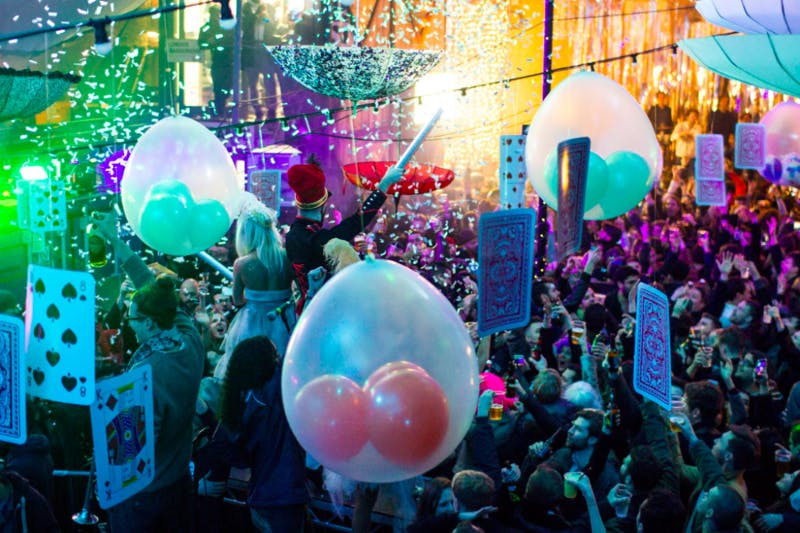 Halloween is nearly here and of course we're known to throw a good party, so join us on Saturday 28th October for our hair-raising Crazy Circus Party! We're taking things to a whole new level of haunted and for one night only, the venue will be transformed into a spooky circus arena of fun, where guests will be able to party the night away with added Halloween-style extras. Think pink elephants, a devil to dance with, psychedelic sounds and gypsy crystals. DJs will add to the spooky vibes with line up of gypsy and electro swing stars on the line up, including Voodoo Love Orchestra, Opsa Balkan Band, Rum Buffalo, Rumpsteppers and Sasha Dieu. Performing next to them on the stage will be jaw-dropping acts including immersive circus performers, aerial acrobats, roaming beasts and mythical monsters.
You'll also be able to take a glimpse into your future, as our Greenhouse will be transformed into a giant Gypsy Crystal, an area away from the party where fortune-tellers will be working their magic. The area will also play host to a glitter and tattoo bar, to provide the finishing touches to everyone's Halloween get-up.
Grab your tickets now and join the circus!
https://www.designmynight.com/london/event-space/brixton/pop-brixton/the-crazy-circus-party?from=autocomplete