Kids Kreate is a free art group for kids aged 5-12 years old at Pop, every Saturday from 9.30am-11.30am. It is owned by Jackie Keane, and run by volunteer artists to encourage children to enjoy creating and making things, because feeling good, being creative, gaining skills and taking art home makes kids happy.
We caught up with Jackie to find out a bit more about Kids Kreate, and how you can get involved.
What's Kids Kreate all about?
I believe that art and creativity are a vehicle for change that empowers children and families. There is much research to support the benefits. I show the kids that they have future opportunities as artists, designers, engineers and makers because sometimes they don't know that they can change their lives.
So it's all about supporting & empowering kids, through art?
Taking art home makes kids happy, they shine with pleasure. Weekly I see them gain confidence in themselves and their work develops. Skills, concentration, imagination, joy and fun grow too. I've worked with kids for 8 years and my process places an emphasis on wellbeing and personal development.
What happens at a Kids Kreate sessions?
There are weekly themes: a recent one was making passports. One of the kids suggested it, I really encourage this and make it happen. I always make a short slideshow, prep specific materials and make an example if I have time. They made fantastic passports, it was a really successful project. Our Pinterest boards have lots of inspiration for the adults and kids to enjoy and think about together.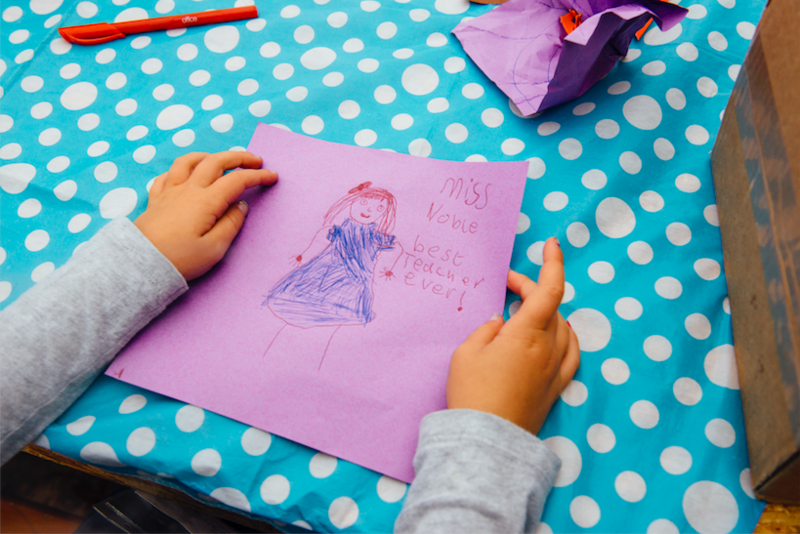 And the families are a part of it too?
Yes absolutely! Some parents stay and create with their kids which makes all of us happy. I see relationships improve and heal. I get great feedback all the time, the kids are creating at home and their schools notice a positive change in confidence and creativity too. Once enrolled the parents can have time to themselves and that's beneficial too.
How has the Community Investment Scheme at Pop Brixton helped you?
Bharat & Jean, who are based at Pop are setting up my website. Karam from their team is working with me and put our flyer on a holding page: http://kidskreate.org.uk/. He really listened to me and designed three professional templates; I've chosen one so we'll have a website soon. I'm so lucky! Bharat & Jean also encouraged me to engage with social media and supported me to set up a Twitter account – @kidskreate. I'm loving Twitter and totally realise the benefit.
More importantly than anything is the fact that Pop Brixton gift their space to Kids Kreate every week. For free! Kids Kreate would not exist without their support.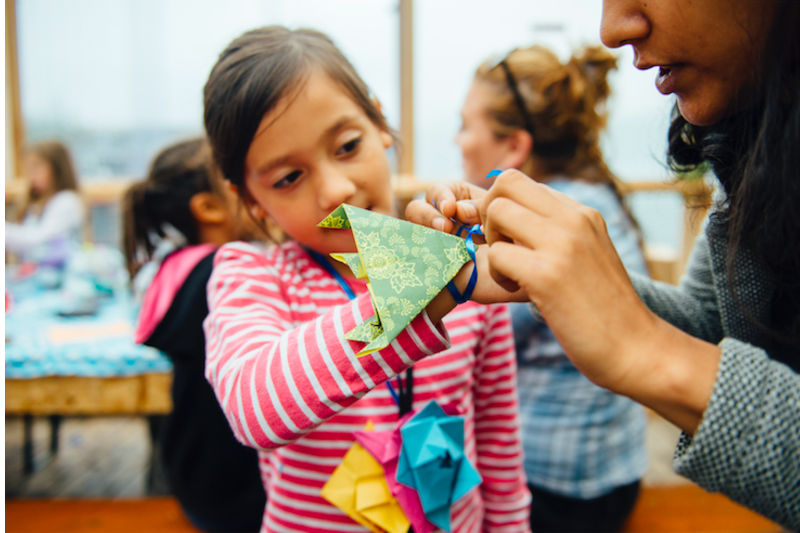 What's the future for Kids Kreate?
I am setting up a charity to support more kids in Brixton and Lambeth so they have free access to art and creativity. It is really important for their development.
As a charity, our position is now stronger to gain funding - I can apply for a permanent premises and volunteers are more likely to get involved. Right now the Mayor of London is investing in communities but we need to be a charity to apply.
There is funding available from the UK government planned over the next decade to heavily support the creative industries, so Kids Kreate will be sustainable.
Sounds like exciting times ahead!
It really is! Kids Kreate is growing beautifully in the Greenhouse at Pop. This is the beginning of stage two, and a great time to get involved.  Watch us bloom.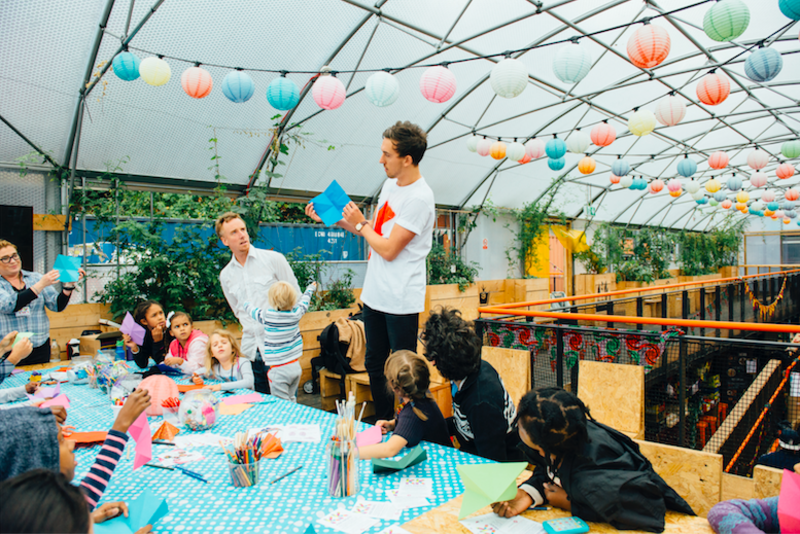 Kids Kreate! are looking for support in a variety of forms: any time and help you gift to Kids Kreate is wonderful and truly appreciated.
Trustees: I have 2 potential great people and need at least 2 others. The process is to set up a Company first and then apply to the Charity Commission through specialist solicitors. I have taken good advice and it's vital to employ solicitors. This will cost £3.5k.
Funding: Crowd Funding to raise £3.5k will happen alongside an exhibition at Pop in July or September. Other funding means filling in many long difficult applications.
Volunteers for the sessions: You don't need to be an artist, just comfortable to sit with kids and help them create. There is no time obligation, people volunteer when they can. Also, artists, DIY and makers to help finalise the design and install work for the exhibition.
Someone to make a short film of us: This is really important for crowd funding.
Someone to take quality photos: I never have enough time to do this. I have a good camera if needed.
Promote us to your family and friends.
Donate supplies: Paper, art & craft supplies, old smartphones/tablets to use at the sessions and anything you think we can make use of*.
*Kids Kreate is free because all supplies are donated through friends and Freecycle.
Kids Kreate is supported by Brixton businesses via the Pop Brixton Community Investment Scheme, through which businesses gives an hour a week in free support to community activities.
If you are a local school, project or organisation and you're interested in receiving a similar kind of support from the scheme, contact Lucy via lucy @ brixtonpound.org.