Scoop Gelato, home of vegan gelato, the gelato burger, s'mores and more, is celebrating 1 year at Pop Brixton!
The team behind Scoop believe selling ice cream is like selling happiness- with over 24 flavours to choose from, it's hard not to agree.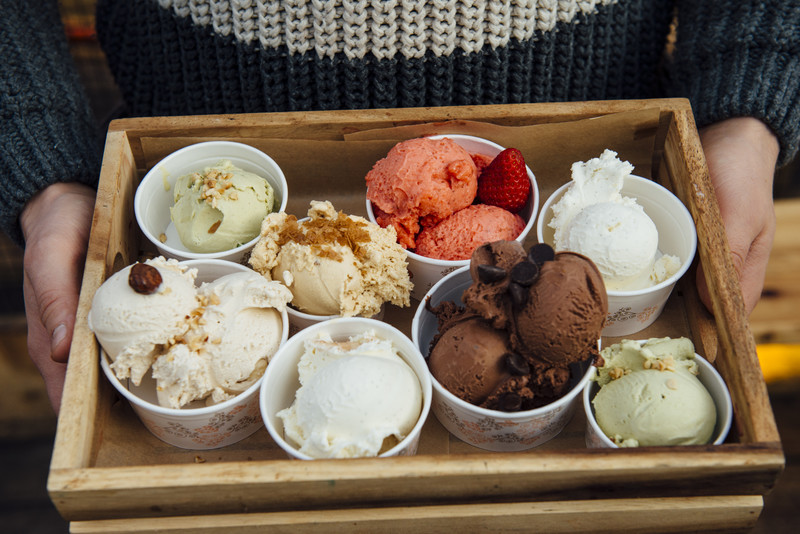 We asked Giovanni who runs the store here, about his time at Pop spreading happiness through deliciousness.
Giovanni: Eleonara who works here at Scoop with me, lived in Oval last year and we were looking for ideas for somewhere to go for her birthday. I had never been to Brixton before and she loved Pop so we came here. As soon as I saw the place, I fell in love with it, so thought why not enquire about opening a small unit here as we have never done anything like this before.
We were really lucky that we were able to take a space for 3 months in summer 2016, and we had so much fun and loved the vibe so we wanted to make it a permanent thing and it was brilliant timing as a unit had just become available that we were suited for, so we stayed, and now it's been home for us for the past year!
We absolutely love the atmosphere, the music, the clientele, and being in a marketplace.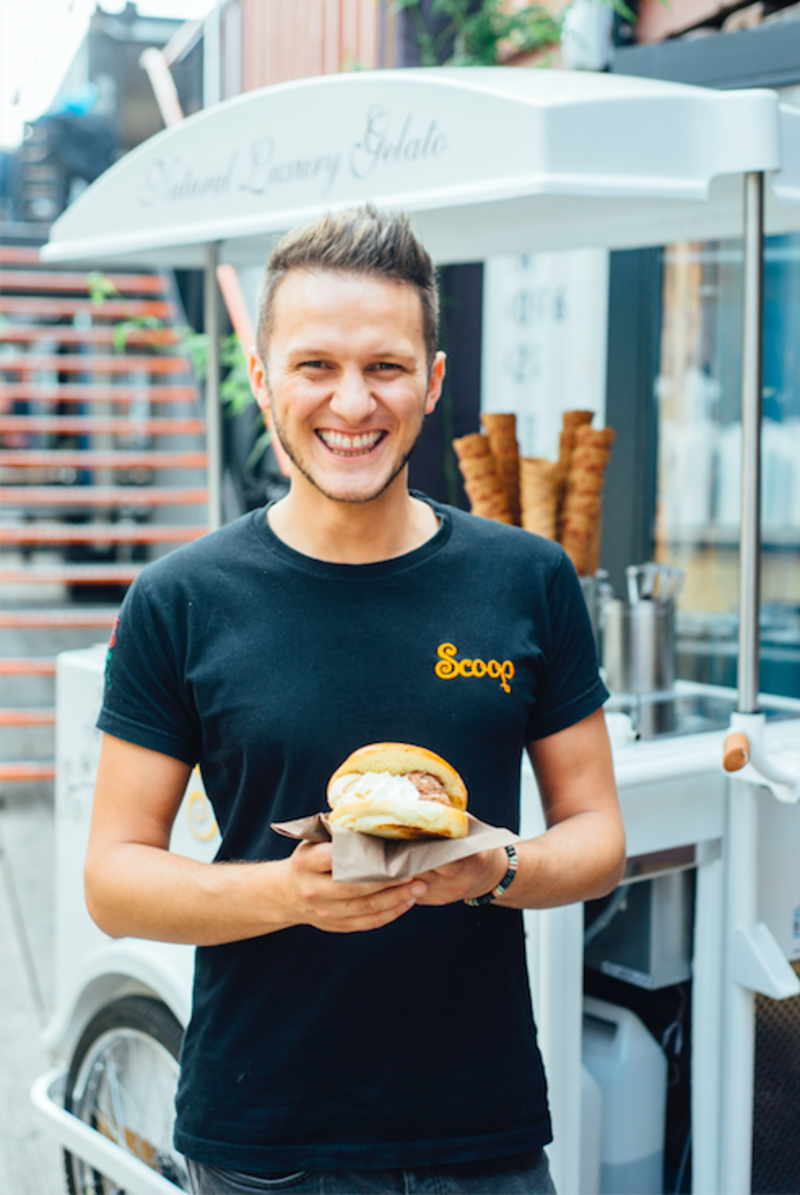 We have been working really hard at creating our own 120ml cups of gelato to be sold in restaurants and Italian dairies, and we are hoping to expand into supermarkets! With that, we have started to trade wholesale now, selling all over London at the moment. Current flavours are salted caramel, vanilla, chocolate and mango.
We have also just introduced our new ice cream counter, popsycles, ice cream sandwiches and once we finalise a recipe, we will be doing carbonised vegan ice cream.
To celebrate the history of Scoop and their 1 year at Pop they are celebrating with a 'sweet' treat for everyone! They're going to be doing free sampling of boozy ice cream, including Prosecco and Aperol Spritz all day, as well as boozy Baileys and vanilla ice cream milkshakes (£4) and for the little one's, Kids Kreate in collaboration with Scoop will be hosting a special ice cream making (and eating!) workshop at 9.30am.