Two years ago, Pop Brixton opened its gates for the first time. A project in partnership with Lambeth Council, designed and built by Carl Turner Architects to make the most of meanwhile space in Brixton and create a community asset for Lambeth and beyond.  
The idea behind the project was all about empowering local people, providing a platform for them to launch their ideas and businesses and watching them grow. Our ethos was to not give high street brands another storefront, but to support the little guys with the big ideas.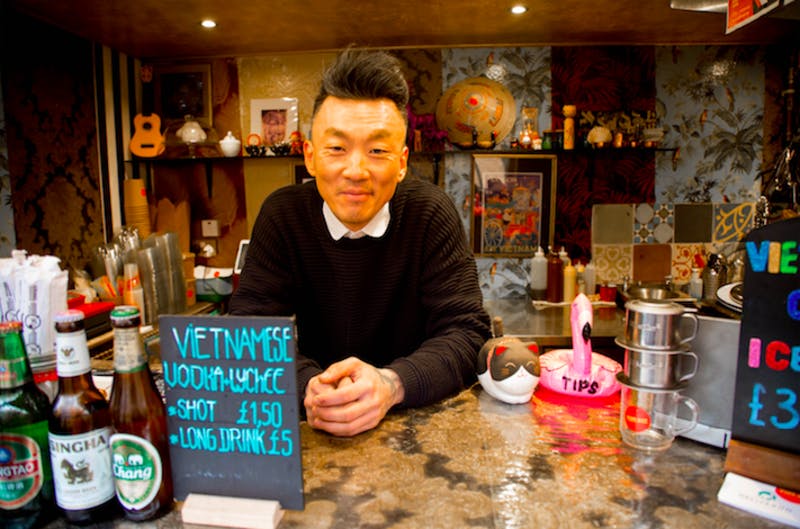 Two years on, we now have over 50 local, start up business all housed in shipping containers that call Pop Brixton home. We have seen our chefs and street food star's secure high street premises and 5 star reviews... there's even been a published cookbook! Retailers are moving into bigger spaces and developing online stores, Reprezent Radio are collaborating with bands such as The XX and and our creative offices, studios and makerspaces are winning awards. We couldn't ask for much more in the success and growth of the businesses here within our community.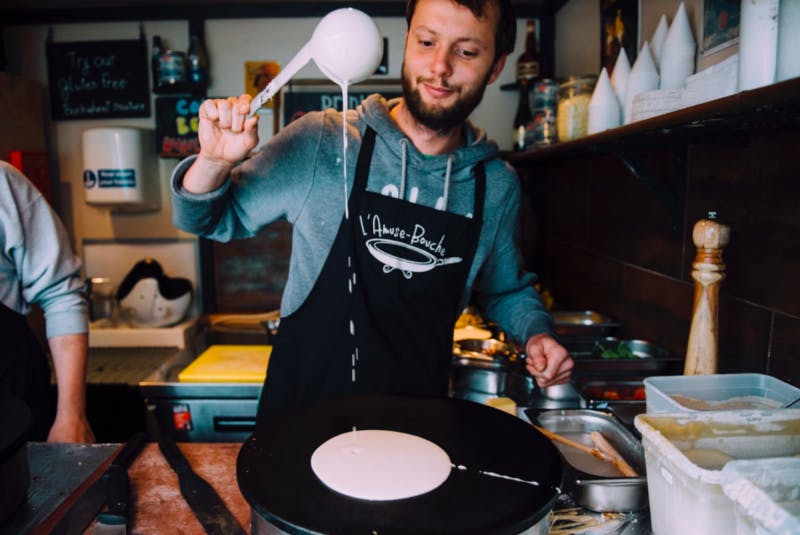 In our 709 trading days, we have welcomed 1,714,143 people through our gates, served 170,160 gyoza, gone through 4963 jumbo toilet rolls, dedicated 5012 Community Investment hours in the local borough and created 405 jobs, and we have loved every minute of it.
Having recently received the great news that the project will extend beyond it's original end date of October 2017,  we've got lots to celebrate! Please join us for our 2nd birthday as we throw a 3 day long birthday party from June 2nd-4th as a massive thank you to everyone who has supported us.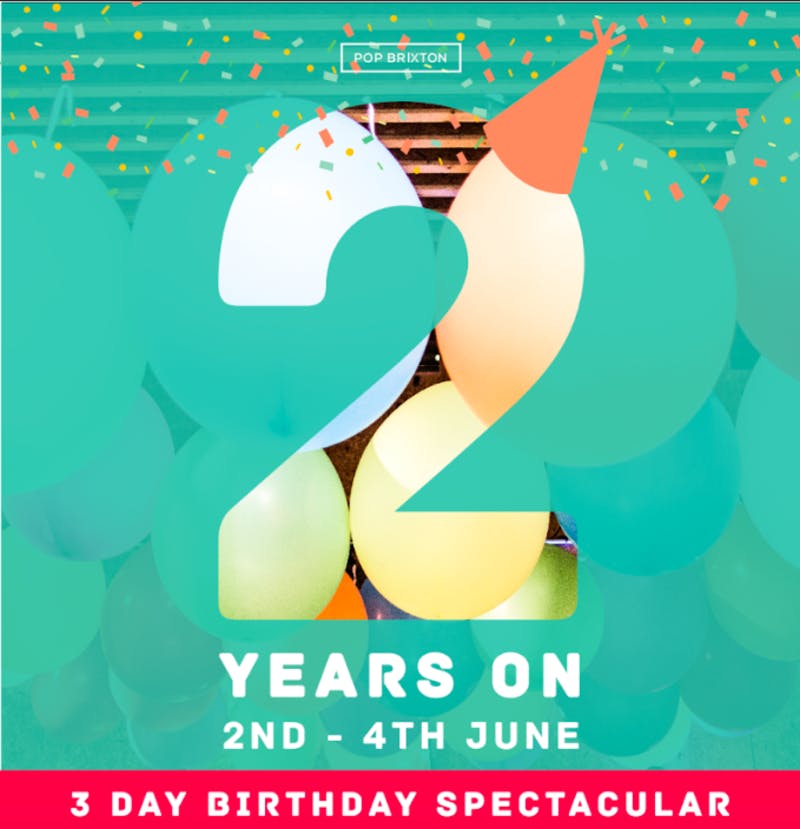 Here's a line up of our events:
https://www.popbrixton.org/events/2-years-on-no-long-ting-vs-reggae-n-that-birthday-special
https://www.popbrixton.org/events/2-years-on-still-poppin
https://www.popbrixton.org/events/2-years-on-the-block-party-brunch-bazaar
We hope to see you there!

Find out more about the project: www.popbrixton.org