At the heart of our project here at Pop Brixton is a focus on supporting and engaging our community. So as well as providing space for local businesses, we work hard to get involved in positive projects in the area. All our members use their time and skills to support local causes, investing at least 1 hour each week into a Community Investment Scheme managed by The Brixton Pound.

Last week, Bhangra Burger and Spiral Skills joined forces to inspire local students at Lambeth College into catering careers with a MasterChef-style street food competition.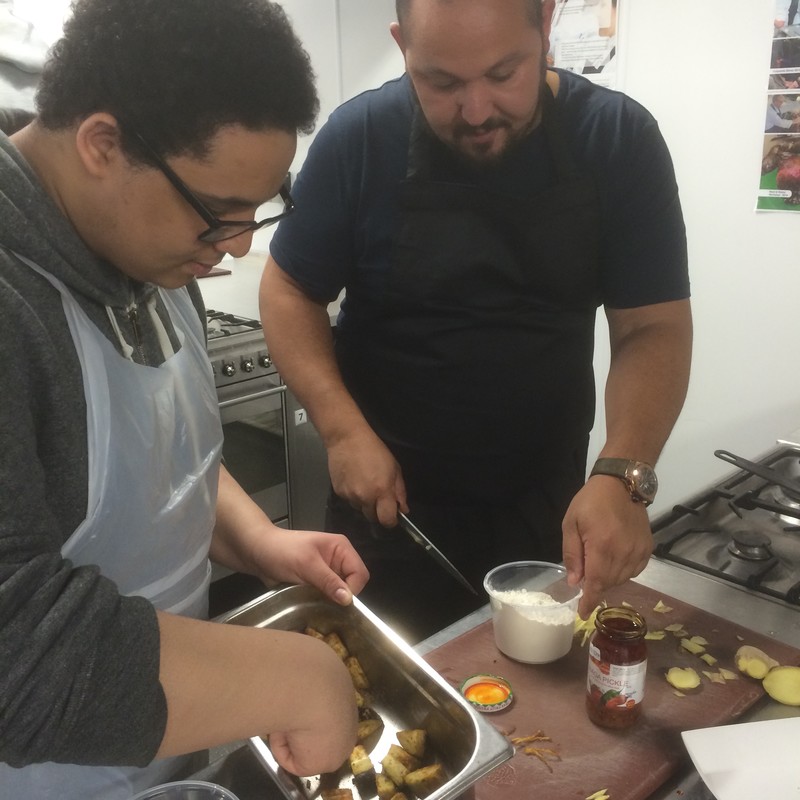 Steaming ahead, mixing spices, creating new flavours and broadening their culinary horizons, the students were challenged to create a side dish that fused Bhangra Burgers aromatic Indian street food flavours with ingredients that represent Brixton's local food culture.
By way of example, Bhangra Burger showcased their Jindian Wings, scrumptious jerk chicken wings with a spicy Indian batter. The winning creations from the students had the incredible opportunity to secure a place on Bhangra Burgers menu here at Pop Brixton!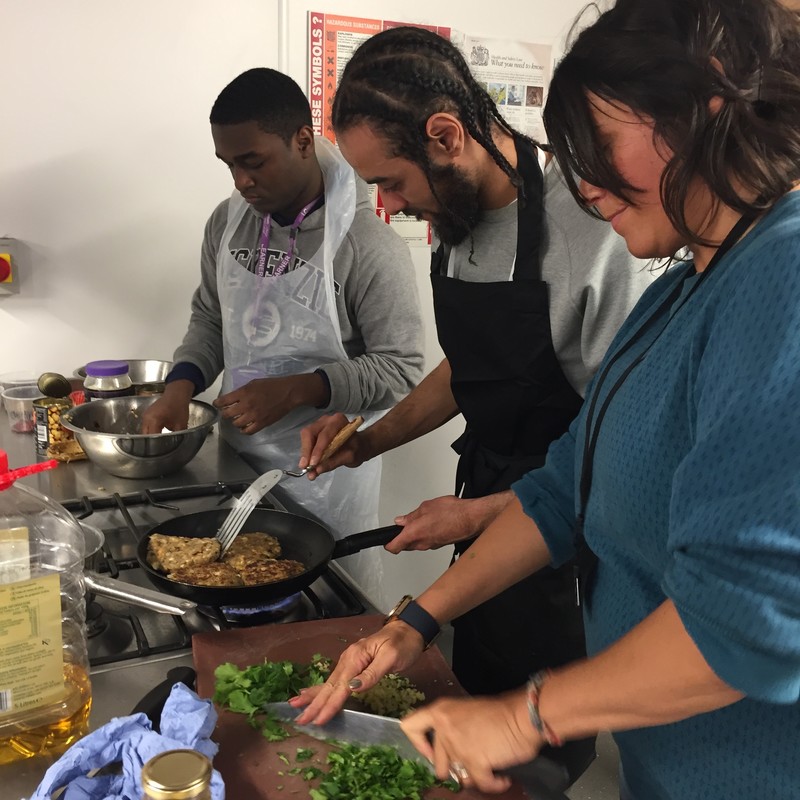 Bhangra Burger Founders Alec and Liz, alongside Chefs Malik and Steven, supported students through the tasks, sharing tricks of the trade as they went. The student's efforts were completely delicious, producing dishes like Yam Patties, Naja Spiced Chips, and Okra Fiesta.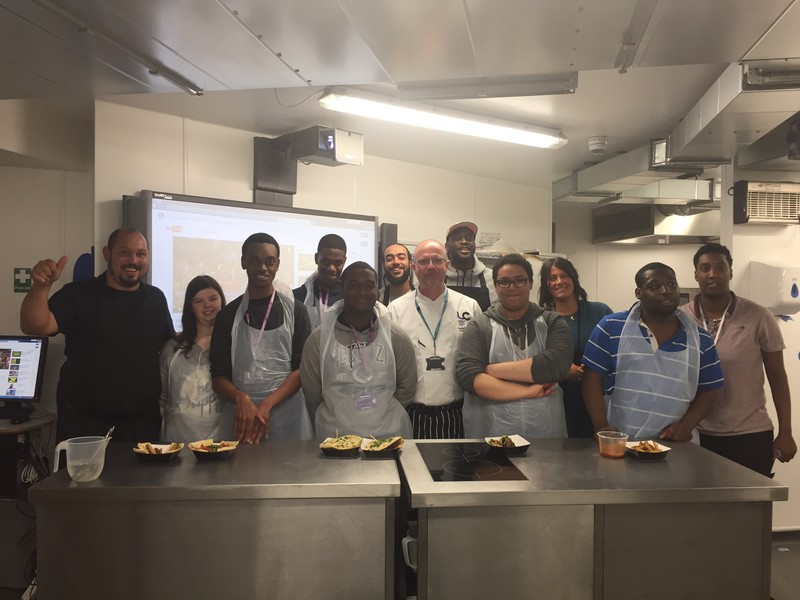 The students were also joined by Head Chef Andrew Whitson, who judged their creations and noted the skill and creative flair students had displayed. The inspirational workshop has lead to some students gaining work experience with Bhangra Burger, and all three side dishes they created made it onto Bhangra Burger's menu!