Mum, Mummy, Friend... whatever you choose to call your Mother (or Mother figure), we think Mother's Day here at Pop Brixton is a pretty special deal. We've got our checklist at the ready: card, check, thoughtful message, check, flowers, check. Now it's time to get her a really special gift, the kind she really wants! What better than the gift of 'time', why take her out for a really special Mother's Day?
We've compiled a list of things to do here at Pop Brixton, including little trinkets and gifts you can pick up for your favourite lady:

#1 Take her on a culinary trip around the world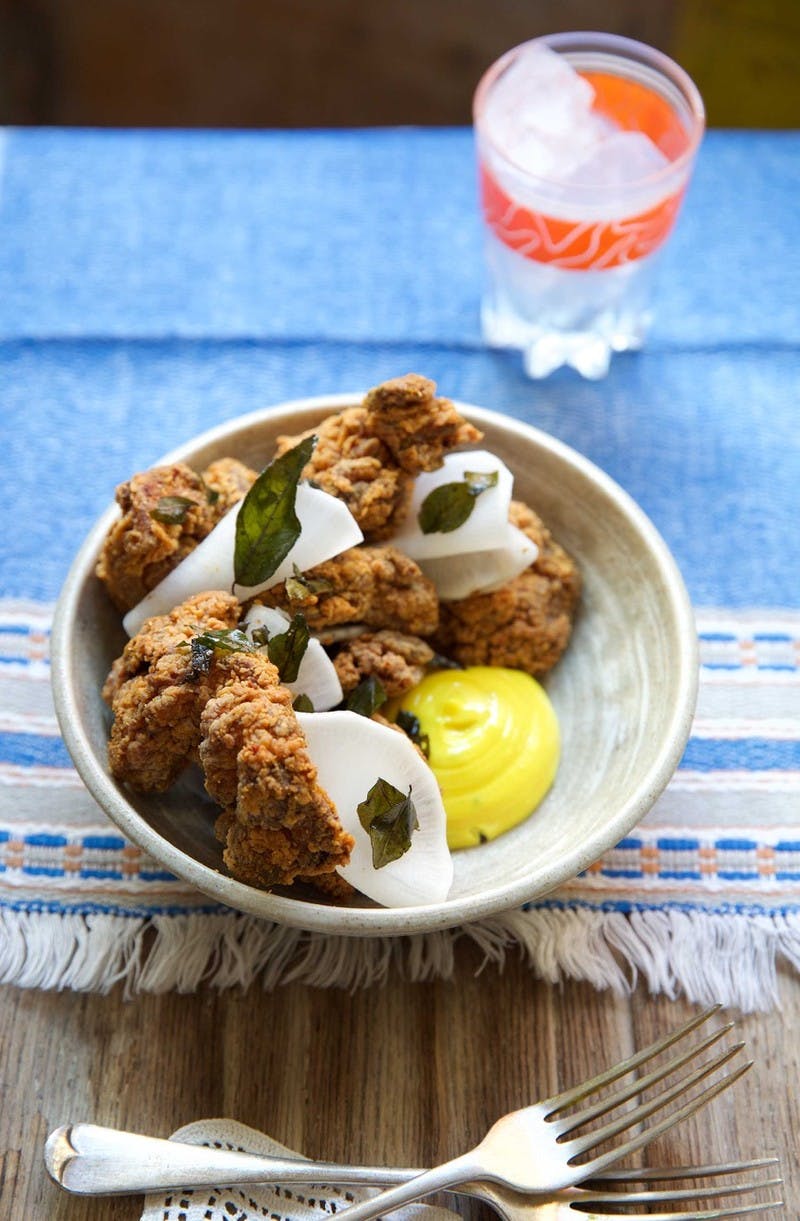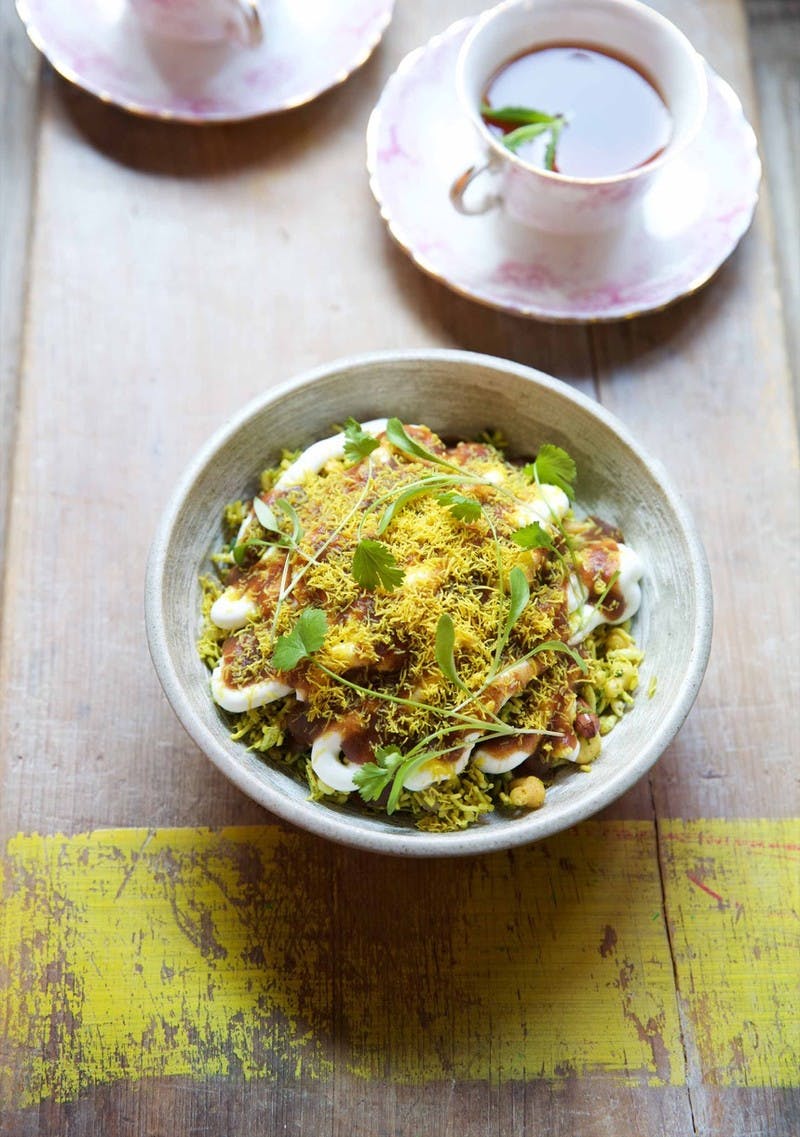 If you can't quite afford to jet her off for a trip to her favourite Italian resort then we've got foodie experiences galore from around the world! Visit one of our five shipping container restaurants and dine in a different type of setting for your Sunday brunch, lunch or dinner.
If you fancy Basque via Brixton we recommend checking into Donostia Social Club, the tapas and pintxos bar was recently selected as 1 of the top 10 Spanish restaurants in London by Time Out magazine.
If you're looking for something relaxed, always fun and always tasty then it's Ghana be Zoe's Ghana Kitchen, you can sample Zoe's famous spicy peanut sauce with Lamb Cutlets, slow cooked veggie bean stew (Red Red) and irresistible Jollof Spiced Fried Chicken with 15% off your bill this weekend. Bring your mum here for brunch, lunch or dinner on March 25 or 26, and they'll give you 15% off the bill (to a maximum of four covers). As always, booking is essential so call make you ring them on 07494 746907 quoting "LOVEMUM" - (obviously!) - and they'll do the rest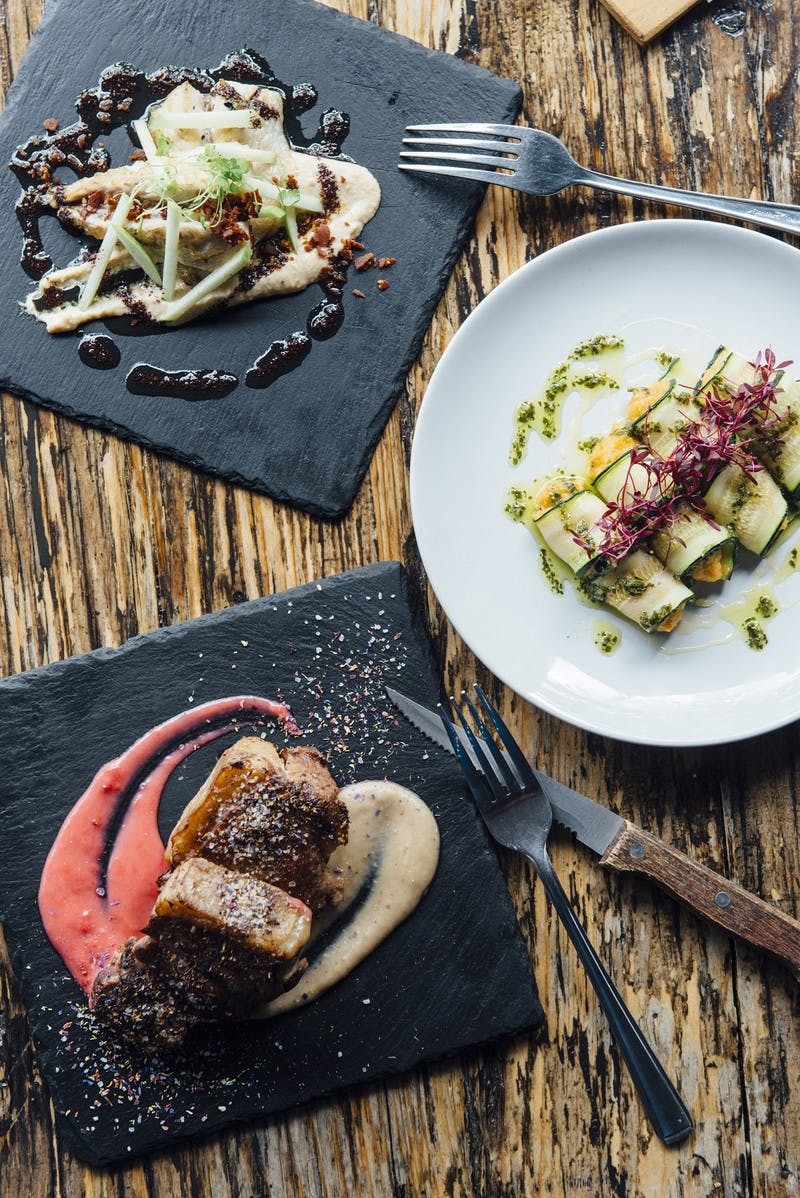 If you and mumsy are regulars at Pop, then pay our newest restaurant a visit: duck duck goose. a modern Cantonese Canteen serving hearty, affordable and delicious dishes inspired by the roast meat shops that line the streets of Hong Kong. We've also got Indian small plates specialist Kricket, who took have Brixton by storm and recently opened a shiny, new restaurant in Soho. If you fancy something more intimate then visit their first original spot right here at Pop Brixton. Last but not least, Franzina Trattoria, who came runner up in the Time Out Love London Awards for 'Best Restaurant in Brixton' last year; specialising in Sicilian small plates, traditional dishes, using locally sourced ingredients - they will really transport you to their hometown of Palermo, Sicily in their small but beautiful container canteen!

Don't forget our regular street-food kiosks will be open as usual, we've got everything from traditional Mexican tacos and silky Tonkatsu ramen to sweet treats. Take a look at all of the food available at Pop Brixton .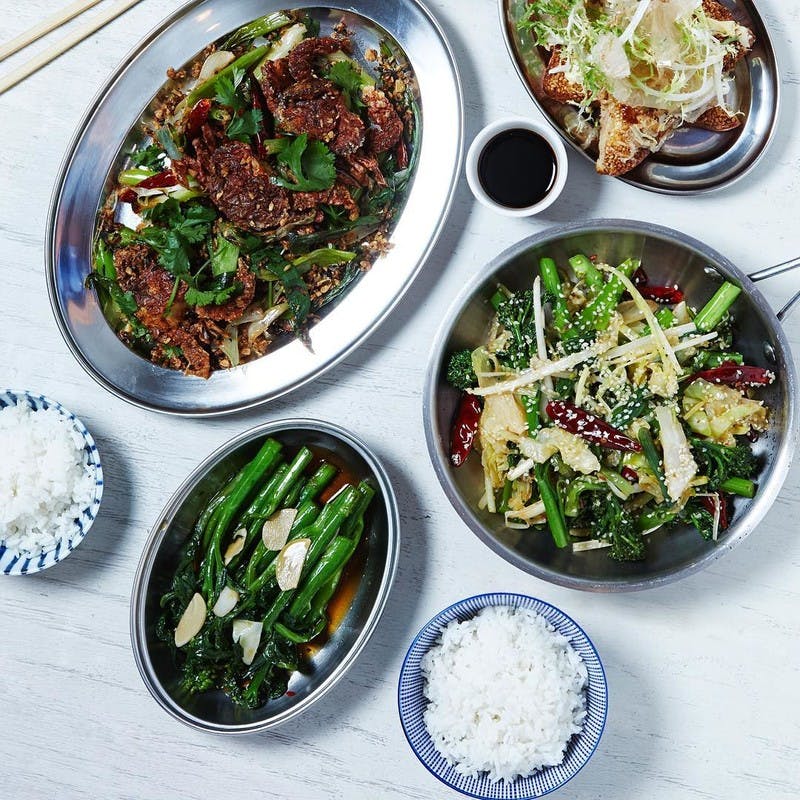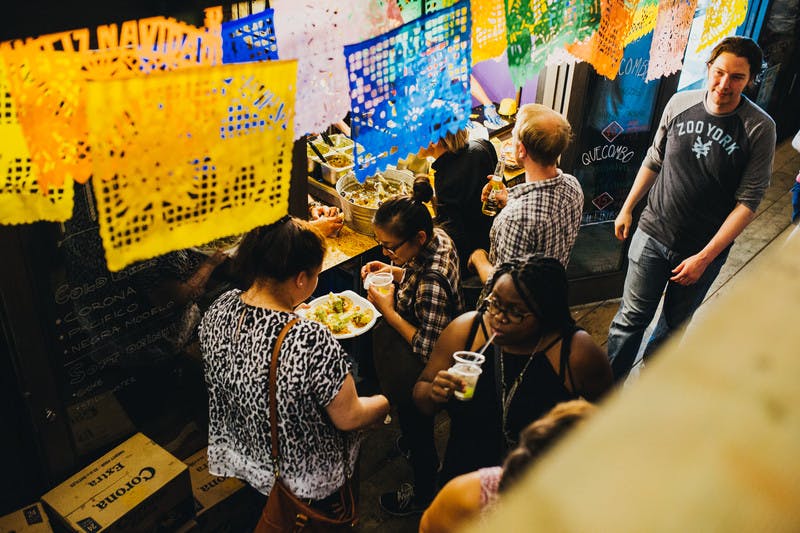 #2 Get FREE bubbles at The New Zealand Wine Cellar on Mother's Day!
The New Zealand Cellar is the UK's only wine retailer dedicated solely to promoting and selling New Zealand wines. After all the eating you'll need something to wash it down, so head over as the NZ team are giving out a glass of free bubbly for all the lovely Mama's at Pop on Sunday 26th March.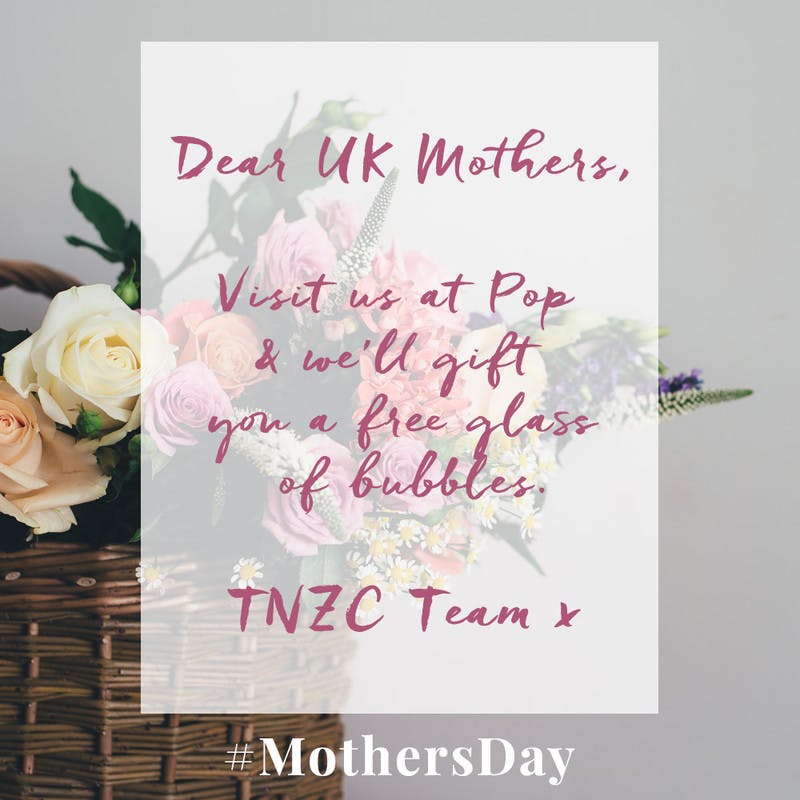 #3 Nightstarcinema Mother's Day Pop-up
Struggling again this year to make Mother's Day special? Hunting for something a little different and unique to make it a day mum won't forget? Treat your her to Nightstarcinema's special Mothers Day screening of the hit musical comedy – Mamma Mia. Pop Box, our event space will be transformed into a pop-up cinema with the usual fairy lighting Nightstarcinema will make the afternoon a treat with special touches like with popcorn, drinks and blankets for extra added comfort. All you have to do is get your tickets, turn up and impress Mum.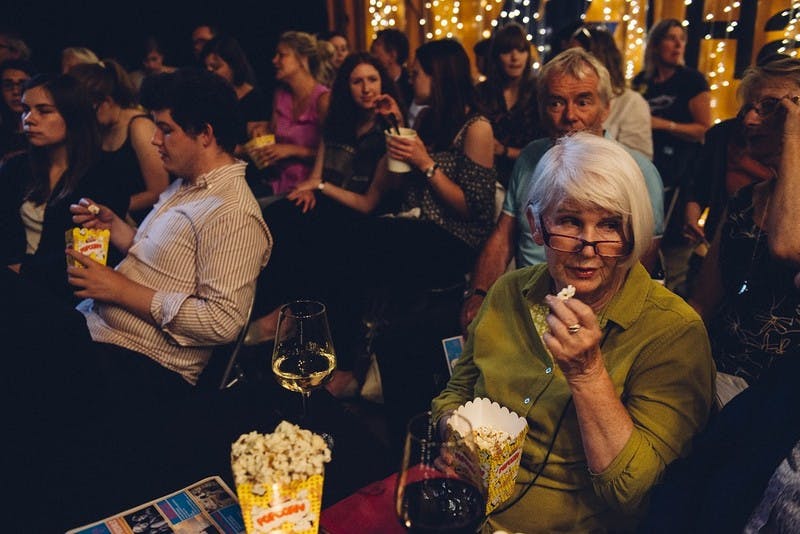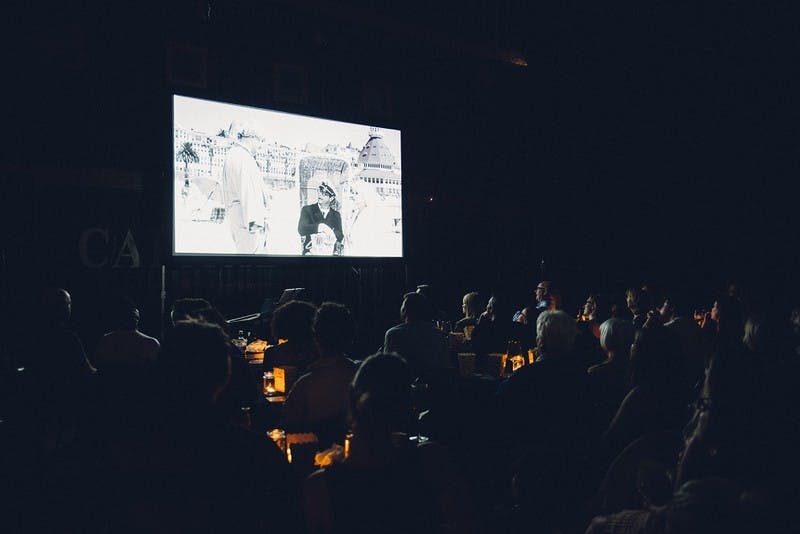 #4 Shop local for gifts Mum will really want!
Our retail boutiques will be open on and before Sunday 26th March, so pay them a visit and pick up a unique and thoughtful gift.
Do you love your Mum's cooking, or is she a foodie who's always experimenting with in the kitchen? Kataba Japanese Knifeshop at Pop Brixton recommends two impressive knives from their wide selection of premium steel and kitchenware. The SANTOKU , a multi purpose knife with 180mm blade and NAKIRI a vegetable knife with a 170mm blade are both designed for ladies user, Made of Molybdenum Vanadium Stainless Steel and right wight laminated wood handle. Each knife in presented gift wrapped in beautiful Sakura decorated wrapping paper in a Japanese KIRI wooden box. Price £81.00 per knife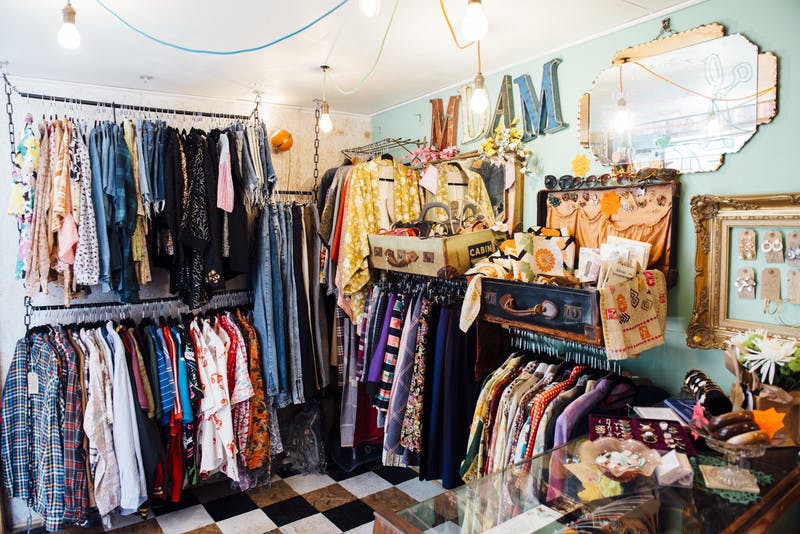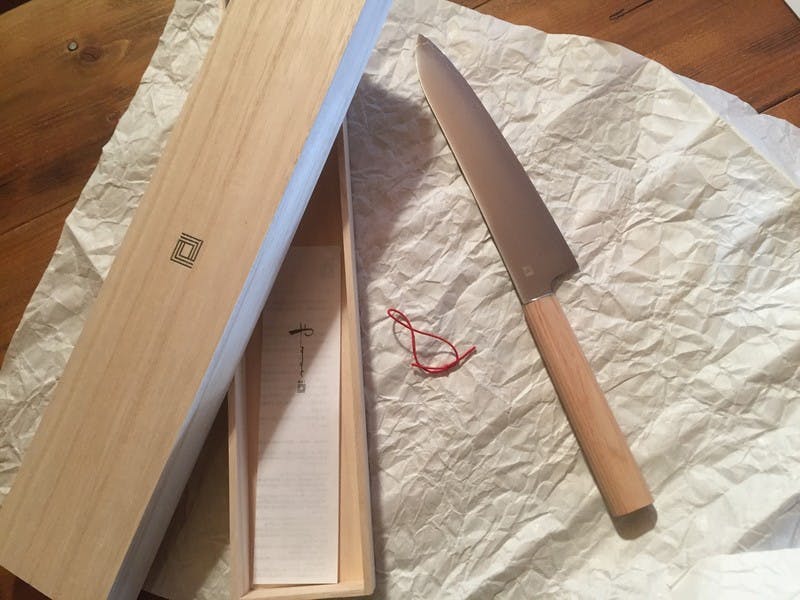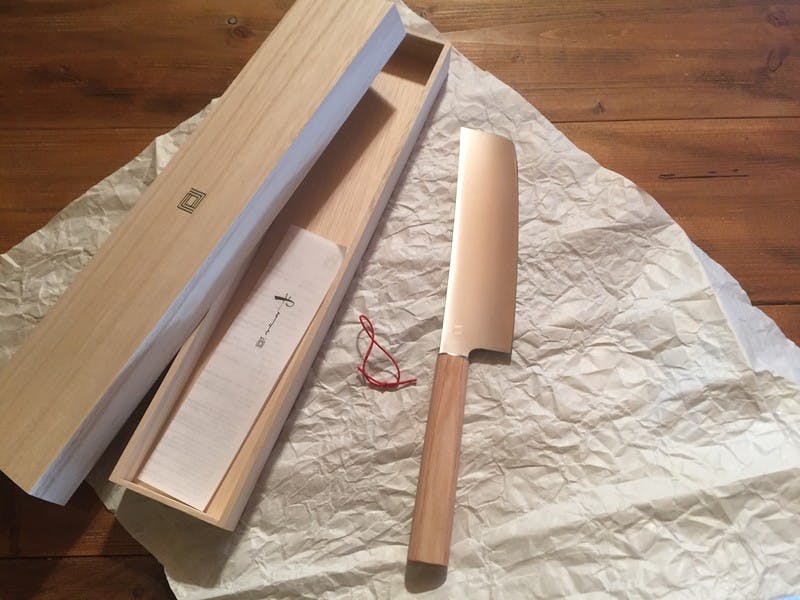 Pay a visit to Container Records, and pick up some vinyls to add to her collection, get vintage fashion and accessories from Make Do And Mend, bright patterns and African prints from Jekkha. You can expect pick up sweet treats to take home and bake, or eat right here with Scoop Gelato.
So whether you decide to roll through during the day and chill out in our greenhouse or come and have some drinks in our main sqaure under our toasty tent by night, on Sunday 26th we'll help you have a perfect Mother's Day without any of the hard work, so you can concentrate on the most important thing - having a great time with Mum!
Happy Mother's Day 2017 to everyone.