While the rest of London decorates itself with hearts and flowers, we're celebrating Valentines Day a little differently here at Pop Brixton. Everyday till Tuesday 14th (That's Valentines Day for those of you who've successfully managed to avoid it), we'll be showcasing the members who've built businesses together, live together and love together.
#1 Alec & Liz, Baba G's Bhangra Burger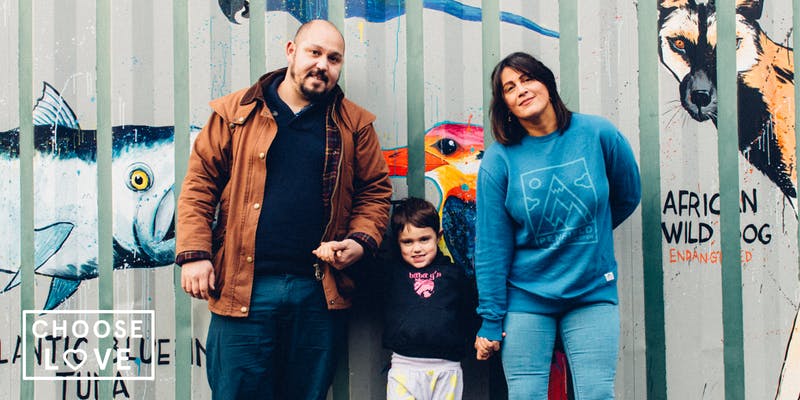 "I met Alec 8 years ago when he was just starting out with 'Bhangra Burger'. (what's now Baba G's Bhangra Burger). Bhangra burger back then was located at Brixton Bazaar, a street-food market that used to be outside the KFC. I'd already worked on a lot of outdoor street-food markets in London, so we knew each other through mutual friends. First impressions? I thought Alec was really loud, a bit flamboyant and everywhere I'd look - he'd be walking around the stalls sampling everyone's food! But he always looked like he was having such a laugh and to me that was very attractive. He eventually got me to work with him at Bhangra Burger (I don't think he needed the staff at the time!) and that's how we got together. Bhangra Burger grew and eventually evolved into Baba G's. Looking back now, a day's trading certainly looks very different, we've got two permanent sites, one in north London and one here in Brixton...back to right where it all began".
#2 Bharat & Jean, Bharat&Jean Design Consultants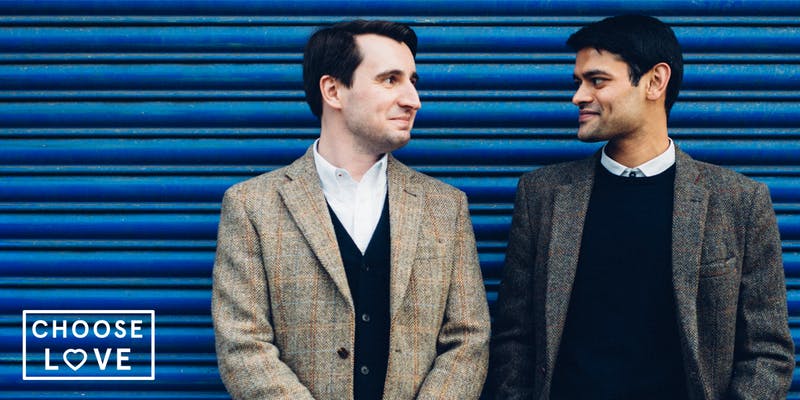 "We started Bharat&Jean two years ago after having worked in London for a while. We originally met in India working at the same design agency about 10 years ago. I was working there for a year before Bharat joined the company and on his first day at work, we became close instantly. He started driving me to work every day, introduced me to his friends and family and helped me out in every way you can possibly imagine. When you're away from home, in a foreign country it is quite special! In less than a month we couldn't live without each other and haven't ever since…"

"A lot of people ask us how we manage to live and work together. What can I say, we complement each other and it just works extremely well (for us)! Yes, we have different opinions on things. After a day in the studio, we skip the whole "How has your day been?" formality and get straight to the point. There are things which affect us both immediately and challenging and being challenged makes us stronger. It is difficult to separate our personal and professional life as they are so intertwined but we try and take time off (together) to unwind."
#3 Maria and Alessio, Don Luigi.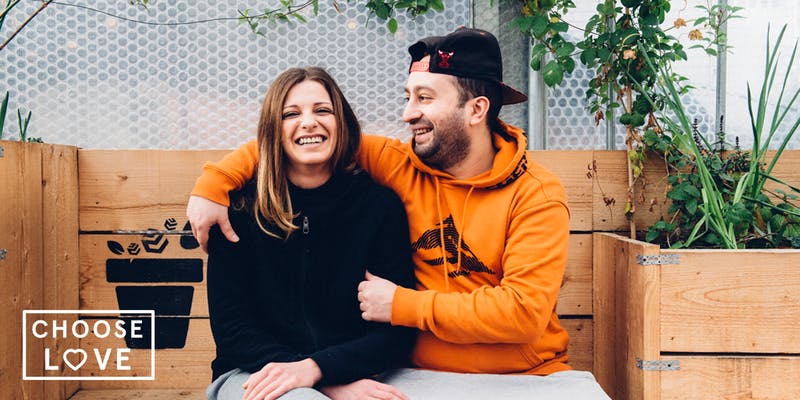 "I don't know how to describe it. It's just something that you feel when you start to talk to a person. You feel them, the interests you have in common, the love for the same sort of music the passion for good food and travel... it's all that good stuff"
#4 Tom & Monika, Maria Sabina London.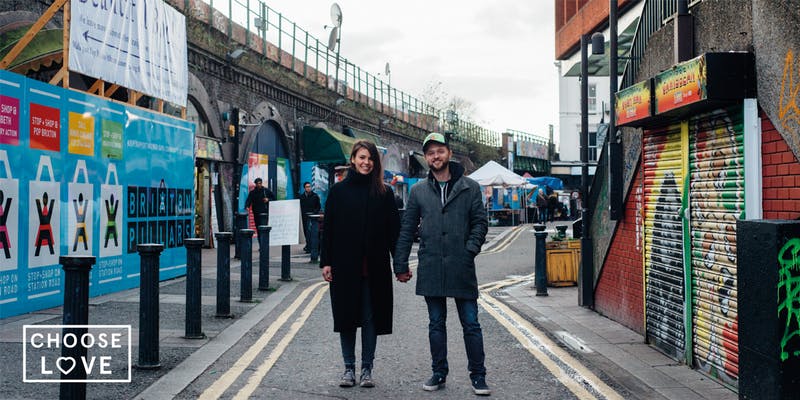 "The idea for Maria Sabina came when we were in Mexico sitting in a market, Tom mentioned 'You know what? We should bring this food to London' and that was it. We've always enjoyed each others company and liked the idea of owning a business together, and started out like many of the traders at Pop on the market at Brixton Station Road. Once the opportunity came up at Pop Brixton, we grabbed it and didn't look back. Running a business together is fun but it can tough at times, arguments can often arise from business decisions. Also, people don't realise, though street food can be really fun, hospitality can be a tough industry with long working hours but I couldn't imagine myself running this business with anyone else. I have my strong points but there's bits that I'm missing and he has those bits.
#5 Stefania & Pietro, Franzina Trattoria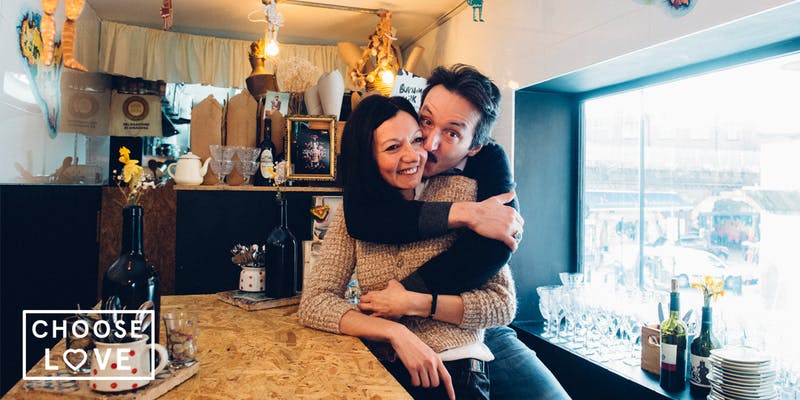 "Our story spans 20 years, so this song is really important to us and for our relationship. It's an Italian song, by an American singer called 'Connie Francis' and 'Senza Fine' means Without End. We're from Palermo, Sicily and that's where we met, when we were 14. We went to the same high school, a strict catholic school where you have lessons with alongside boys but social interaction in the playground is absolutely forbidden. After two years of innocent friendship, Pietro's family moved to Rome, when he was just 16. 20 years would pass before we would see each other again. And so I grew up, went to university in Bologna, then afterwards Sweden where I eventually ended up working. It was one lucky summer where our visits back to Palermo coincided at the same time. That first time I saw him in that bar, I was going to the bathroom and being the summer it was very crowded but I saw his face and immediately knew.. it was him. We kept in contact for three months, he'd write to me everyday, call me several times a day.. I think after 20 years he was so afraid he'd lose me again. Within one year we were married and have been together ever since"
Click here to listen to Senza Fine by Connie Francis.
Thank to all of our members for sharing their stories and a very special thank you to our photographer, Camille Mack, for capturing their love.