Fancy yourself as a bit of master-chef? Then you might want to pay our latest member and retail boutique a visit! We're pleased to announce the arrival of another retail store at Pop Brixton, adding to the bustling, independent shops already within our container community. Meet 'Kataba Japanese Knife Shop', where you can find the finest quality Japanese kitchen knives. Kataba are driven by their passion to provide knives of the most excellent cutting ability and usability at reasonable prices; even the name of their business 'Kataba', is adopted from the traditional Japanese single bevel blade knife. Knife making is a traditional craft in Japan with a history spanning more than 1,000 years and the knife being the most important tool for chefs and perceived to hold the key to great flavour; the sharpness of the knife has a huge effect on the taste of ingredients. For example, a dull, serrated knife will cause a lot of damage to cells of ingredients such as tomatoes resulting in unwanted effects like too much juice escaping causing a messy appearance in presentation.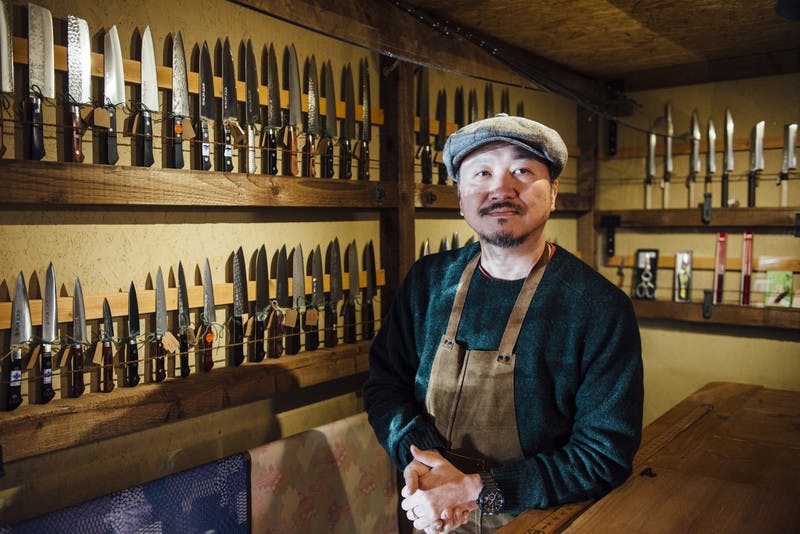 Japanese cutlery originates from Western Japan, the capital of samurai sword manufacturing since the 14th century, but in recent years the master craftsmen who make these knives have become fewer and fewer, so traditional handmade knives are becoming rarer and that's where Kataba steps in, their aim is to introduc fine, genuine handmade knives to as many people as possible - in turn preserving a tradition that's centuries old! Kataba, was started in 2013 by husband and wife duo Yokichi and Yuko Seno, with the business built upon Yokichi's professional experience and personal love of steel. Yokichi's been working in London for over twenty years and was a former sushi chef at the Michelin-starred Umu, in Mayfair and most recently held the position of Head Sushi Chef at the Roka Group London for 6 years! So if you're looking for someone who's a cut above the rest in doling out the culinary secrets, then definitely pay the Kataba store a visit. As well selling top quality traditionally-made knives, Yokichi explains what makes them so special, how to cut vegetables and fish to best preserve flavour and texture; and how to sharpen on a whetsone.
We caught up with Yokichi to give us a slice of the action and lowdown on what to expect when visiting Kataba Japanese Knife Shop...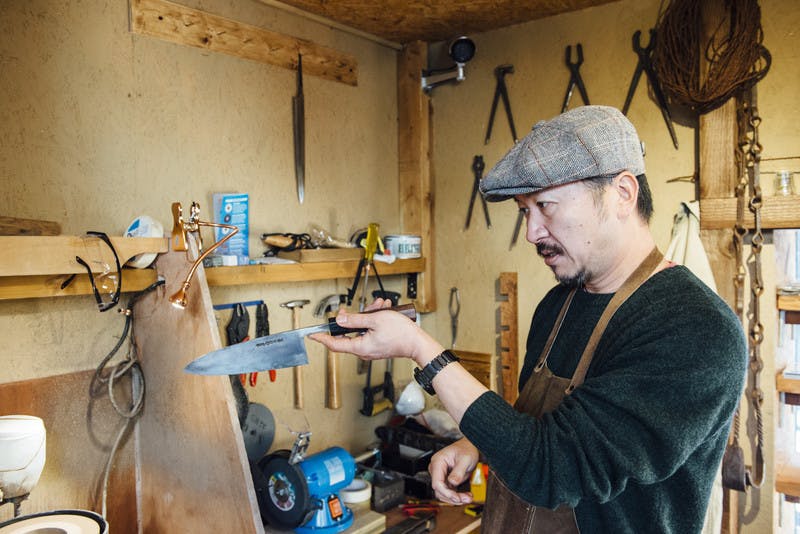 What does 'Kataba Knife Shop' do?
Mainly selling finest Japanese kitchen knives, additionally we also sell Japanese tableware, sake and secateurs. We'll also be offering blade Sharpening (Kitchen knives, Scissors, Clippers) and Repairing(Kitchen knives) Services on site and also Kitchen knife sharpening class and the ability to provide customer with after care services.
What was it that attracted you to set up shop in Pop Brixton?
I love that concept, Food, Shop, Live Event and Ship Containers.
What does Brixton mean to you?
Home, Live & Fun.
What's the big dream? Where do you hope to be in 5 years time?
To be opening more shops in London and other cities in UK
What's the best piece of advice you've ever been given?
Be patient till the last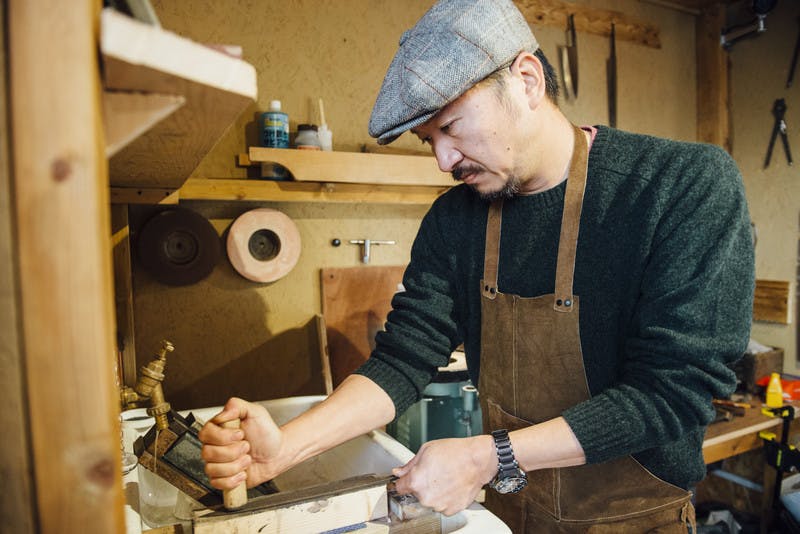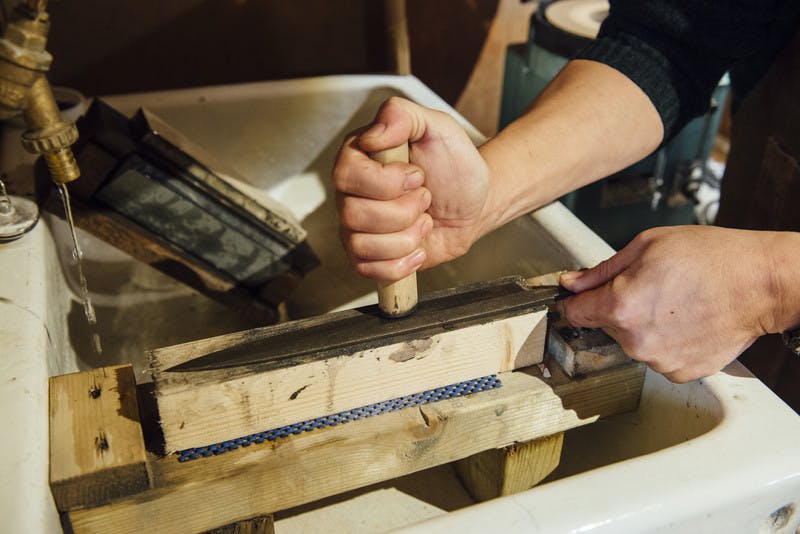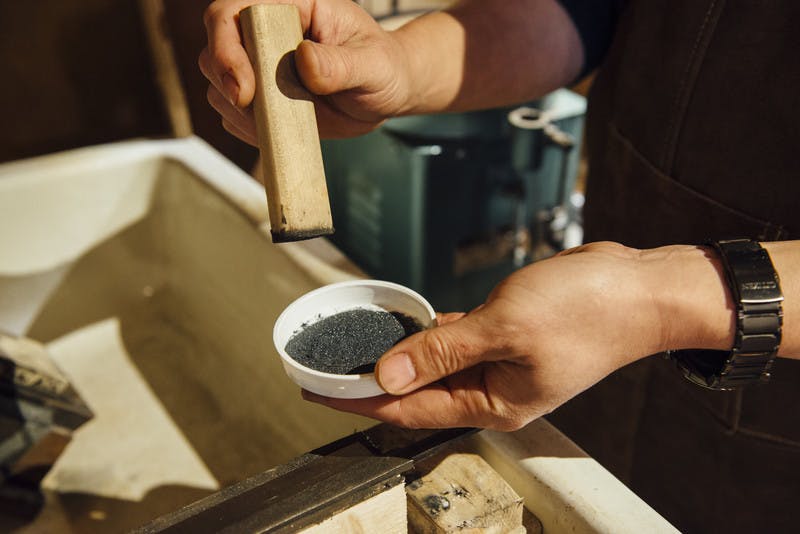 What has setting up your own business taught you?
Many unexpected troubles on any corner, but don't give up!
What advice would you give someone who is looking to set up their own business? (restaurant, shop, etc.)
Always rising after a fall.
What did you want to be when you grew up?
Owner Chef of little cafe restaurant.
What are the three things you'd take with you to a desert island?
My Motorbike, Goggles and Water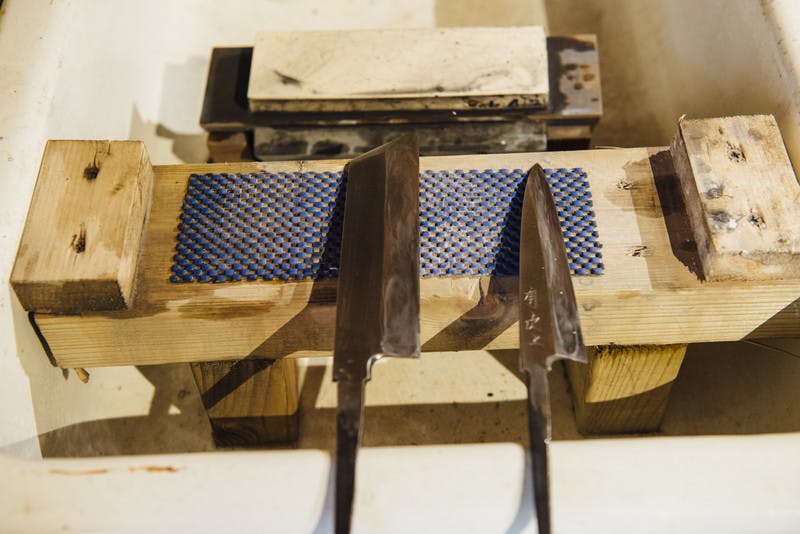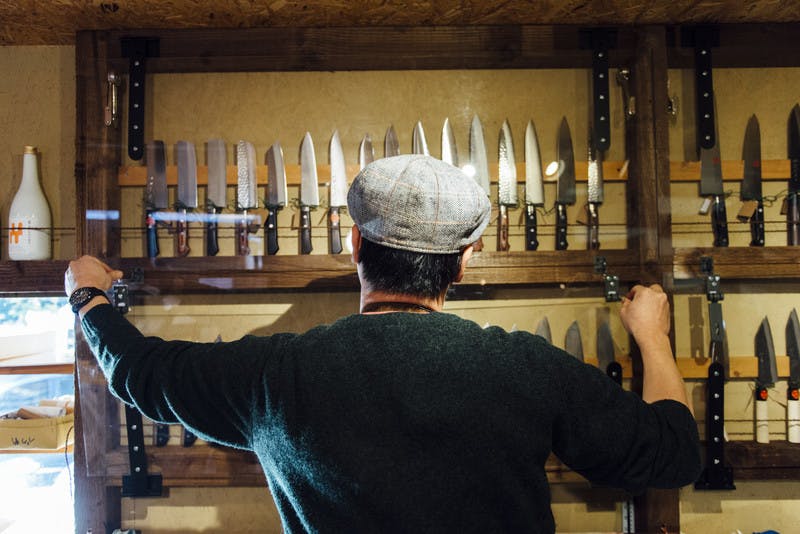 To find out more about Kataba Japanese Knife Store, including opening times and contact details - click here!