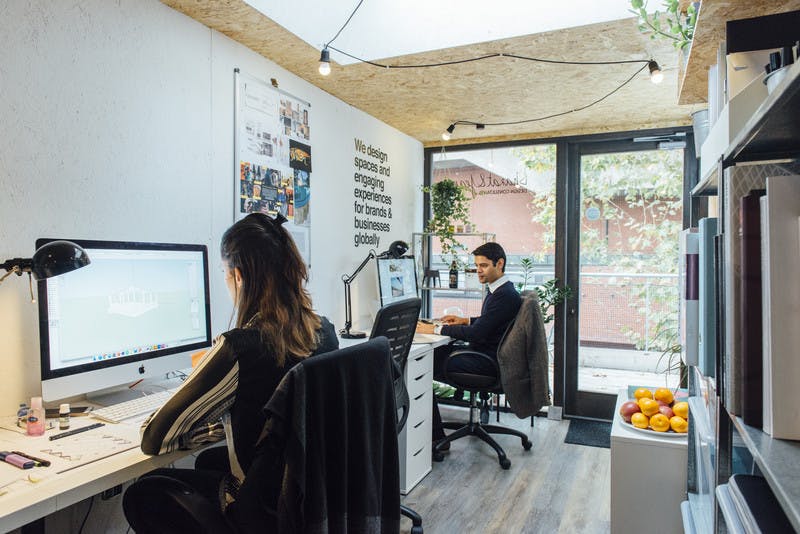 Most people know Pop Brixton as a shipping container community, a place to hang out with friends, chow down on some delicious street food, grab a drink or browse through rails from our independent retailers. If you associate us with leisure, then you might find it hard to believe that we have a thriving community of creative start-ups and small businesses based in upcycled shipping container offices. Shipping container office spaces are ideal for small, creative companies and start-ups as they offer a low rent option for businesses, especially those in the digital sector.
With so many co-working spaces cropping up around the capital, we think our offices spaces are a great go to option when you're looking for something a bit more private than a hot desk or if your business as reached the point where you need your own space. This naturally means that many of the office members we have on site are self-employed or small business owners who moved from a home or mobile office. So whether you're in the market for a temporary or permanent personal workspace, converting a steel shipping container into a mobile office offers many more advantages over building or renting a conventional office. You can "reinvent the box" by building a workspace to suit your exact specifications with bespoke features you might need, while still being surrounded by a likeminded community of creatives.
From a smoothie start-up changing the way we consume our fruit and veg, to a social enterprise working to rehabiltate prisoners back into their communities, there's always something being innovated, created or developed at Pop Brixton. We decided it was about time we shine the spotlight on some of our more 'invisible'' members, so meet Bharat&Jean, the latest business to take up an office space at Pop Brixton. Bharat&Jean are independent design consultants who create engaging experiences for brands and businesses, we caught up with them to find out a little bit more about their business and what led them to Pop Brixton...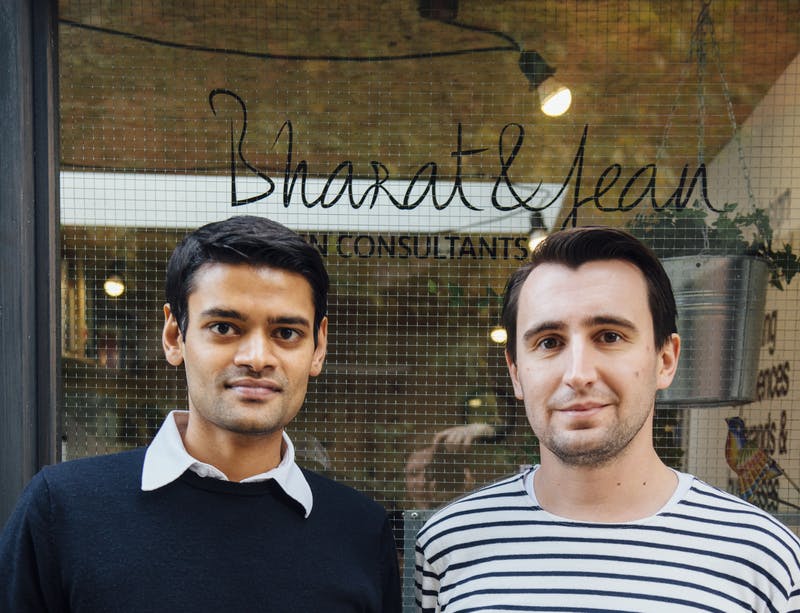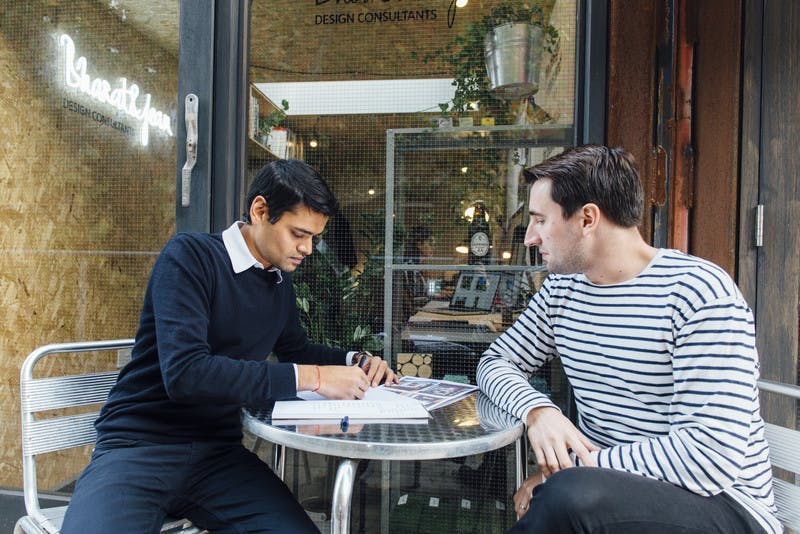 Who are you and what is your business?
We are Bharat&Jean, we design spaces and events for brands and businesses whether it is small pop-ups or a global retail strategy. Our approach is very simple- we bring creative solutions and materialize ambitions of our clients. As designers, we collaborate with all the partners involved to deliver well-rounded and bold design experiences.
What was it that attracted you to a shipping container office in Pop Brixton?
We have been interested in moving to POP Brixton since its beginning. The fact that it's a temporary site for young businesses from the local area is both relevant and exciting for our business.
What does Brixton mean to you?
Brixton is where we live, where we got married, bought our first flat and started our company. Even though we both come from abroad, Brixton has become home where our dreams are becoming a reality.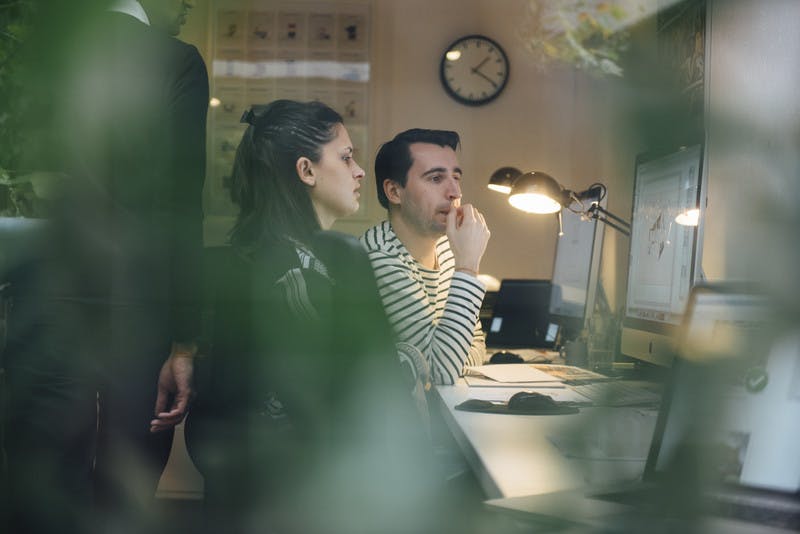 What's the big dream? Where do you hope to be in 5 years' time?
Having containers in every port with lovely people working on exciting projects.
What's the best piece of advice you've ever been given?
Remember you'll always regret what you didn't do rather than what you did.
What has setting up your own business taught you?
Don't even know where to start! Reconciling receipts, dealing with accountants, performing multiple roles everyday….
What advice would you give someone who is looking to set up their own business?
Don't think too much, just do it!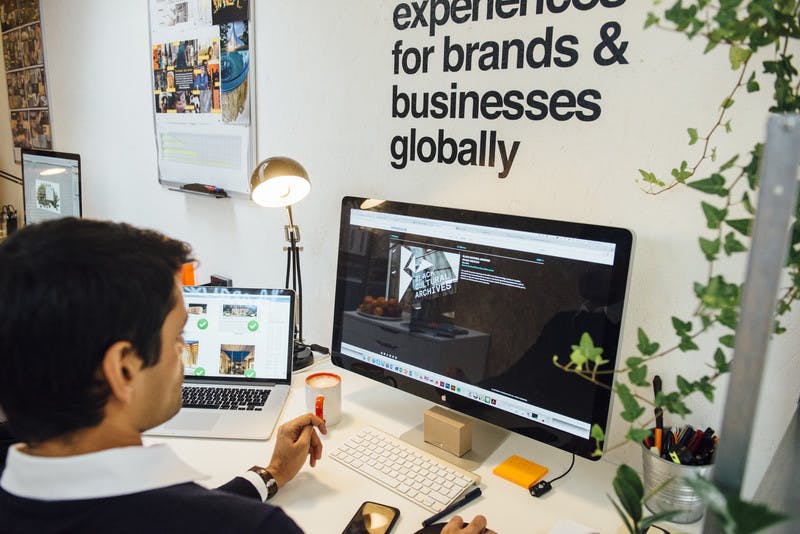 Find out more about Bharat&Jean:
https://www.facebook.com/bharatandjean
https://www.instagram.com/bharatandjean/
https://www.twitter.com/bharatandjean
To find out more about our office spaces and becoming a member, click here