It's almost that time of year again! Autumn is almost over ("winter is coming") and the holidays are fast approaching. So we're excited to announce the launch of our Festive Feast: your chance to celebrate Christmas at Pop Brixton!
If office Christmas parties bring back memories of awkward dancing, cocktail sausages and mediocre music then think again. After hosting a string of sell out Pop Feast events throughout 2016, for the festive seaason, a team of our amazing chefs are inviting you and your friends to taste your way around the globe with an unforgettable Christmas party in a sparkling shipping container grotto.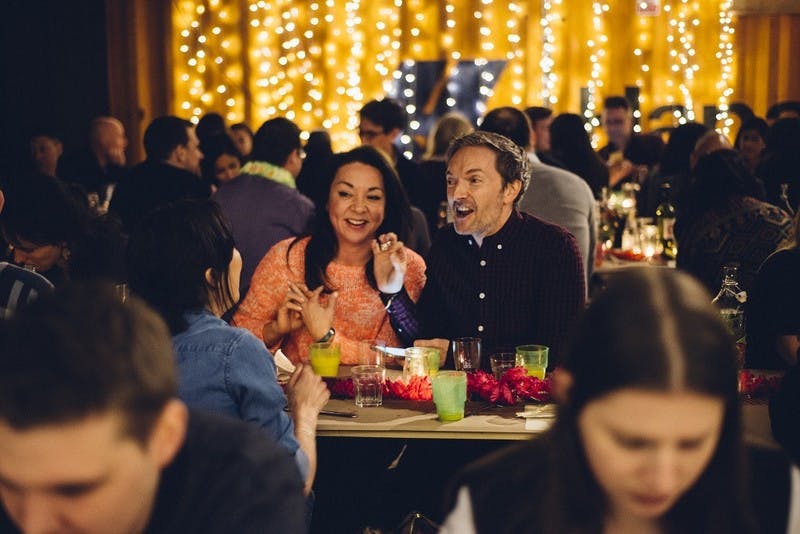 On arrival, you'll be treated to a glass of Prosecco to get the party started. Once you're seated and settled the feasting begins! You and your guests will each be treated to a festive 5 dish feast, put together by an allstar selection of our street food and restaurant traders. You'll have a choice of mains, starters and desserts available from Don Luigi, The Bell & Brisket, Donostia Social Club and Baba G's Bhangra burger.
Take a look at some of the menu options...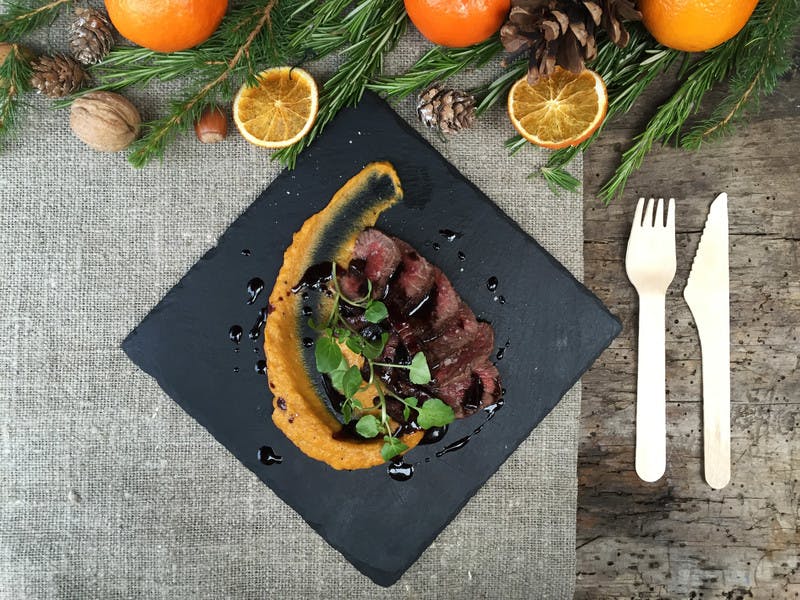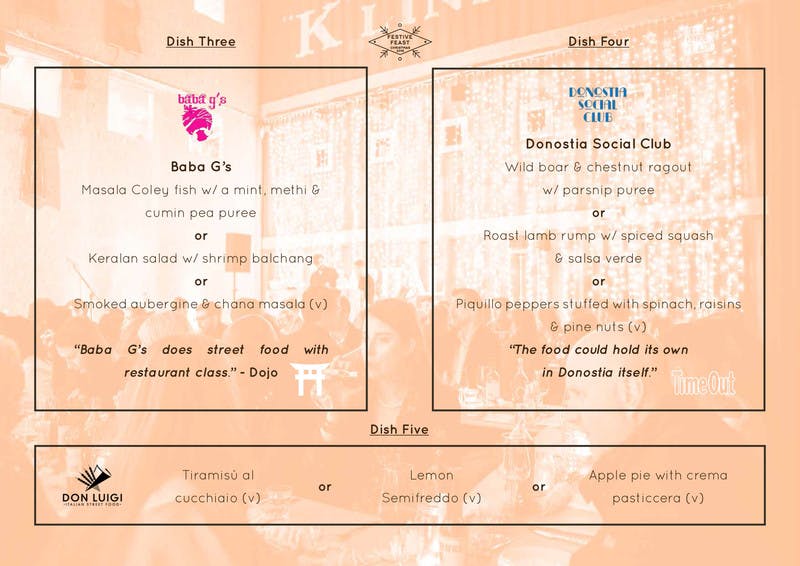 Whatever delicious combo you choose to opt for, we'll keep the party going with unlimited wine and beer flowing and every Festive Feast is neatly wrapped up with a foot stomping live music show to get you dancing all night long!
So what are you waiting for? Let's get Festive!
To find out more, and book your Festive Feast package, click here.