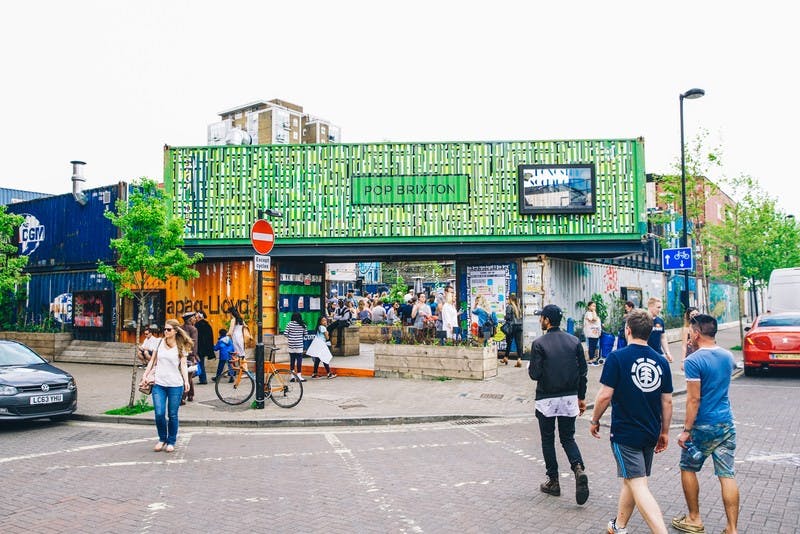 Since the start of Pop Brixton, a local steering group has met regularly to discuss the project and input into its management. Steering group members attend regular meetings where they receive in depth updates on the Pop Brixton's management, and have the opportunity to provide input and shape the future of the project.
They will play a crucial role in guiding and advising the project's management team, acting as a sounding board, ensuring that it delivers on its social objectives, and connecting the project with relevant individuals and organisations within the community. Pop Brixton offers 20% of its units at highly subsidized rates to social enterprises and complete start-ups from the local area. A key role for the steering group members is helping deciding who should be provided with this supported space.
Applicants must commit to attending regular meetings, with a two hour session being hosted every other month. The responsibilities of steering group membership will also include additional time for reviewing key documents and policy, as well reaching out to the local community.
Steering Group Make Up
In order to achieve a balanced membership that represents the interests of many local stakeholders, the steering group will include the following positions:
1 x Ward Councillor (Chair)
1 x Ward Councillor (Participant)
1 x Regeneration Officer (Lambeth Council)
1 x Pop Brixton Staff
1 x Make Shift Staff
1 x Brixton Resident
1 x Local Business Owner
1 x Pop Brixton Tenant Member
1 x Local Arts Organisation
1 x Social Enterprise or Charity
1 x Youth Representative (Lambeth resident aged 16-24)
1 x Community Organisation
Application Process
People who are interested in joining the steering group members can put themselves forward by completing an online application. In addition, once interviews have taken place, nominees will need to provide two references to support their nomination. Applicants will then be invited to meet with management team and Lambeth Council to discuss the role and responsibilities.
The final decision on steering group positions will be made in conjunction between Lambeth Council and Pop Brixton's management team, based on a set of specific criteria:
Locality: Where do they live/work in relation to the site
Ethos: Do they understand the Pop Brixton ethos and are they committed to furthering the cause
Commitment: Are they able to commit the time required to join the group?
Experience: Do they have relevant experience of participating in similar groups?
Application are now open and can be made online at https://makeshift1.typeform.com/to/mzY3ak
The deadline for applications is Sunday 25th September.