This month we proudly welcomed Brixton Inclusive to Pop. Brixton Inclusive is a unique and pioneering Lambeth based interdisciplinary arts organisation for 5-18 year olds (25 yrs if disabled).
Brixton Inclusive was established in 2004 as a Lambeth based Interdisciplinary, Inclusive Arts organisation for young people. It's led by the renowned Playwright, Amani Naphtali. Amani is the director behind the ground-breaking 'Ragamuffin', one of the Eighties' most successful and groundbreaking theatrical productions and is a founder member of Double Edge Theatre Company.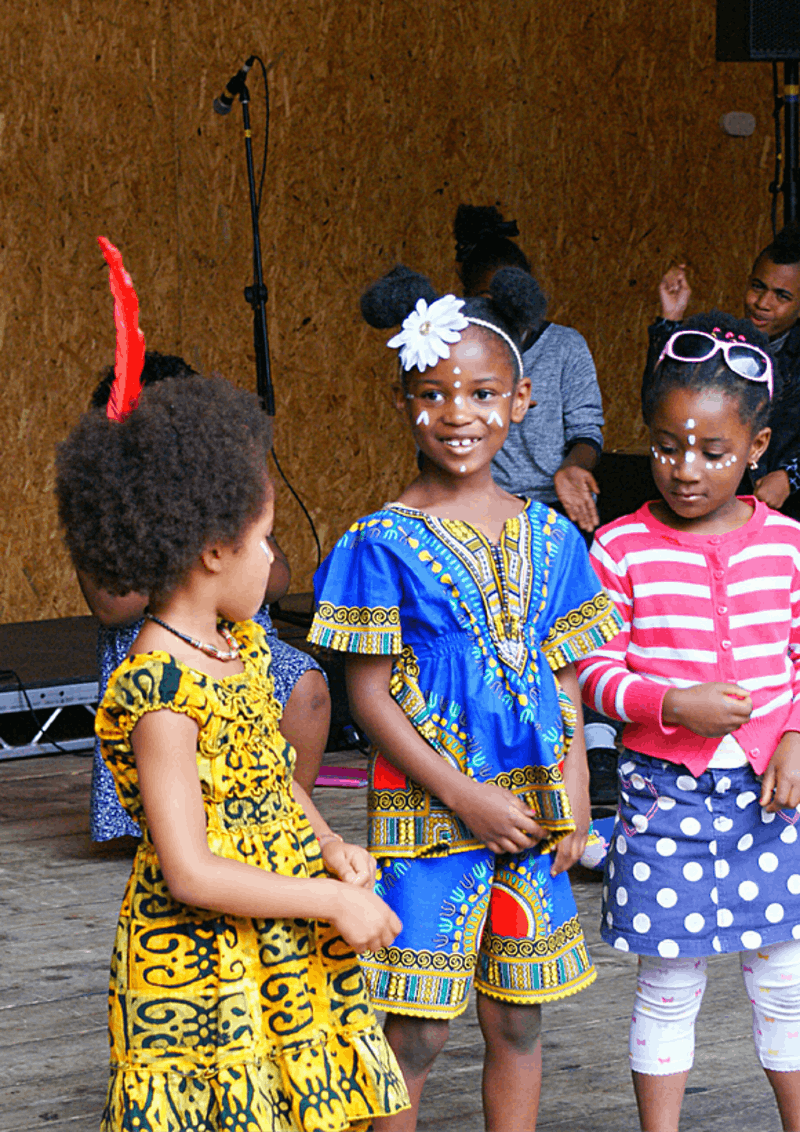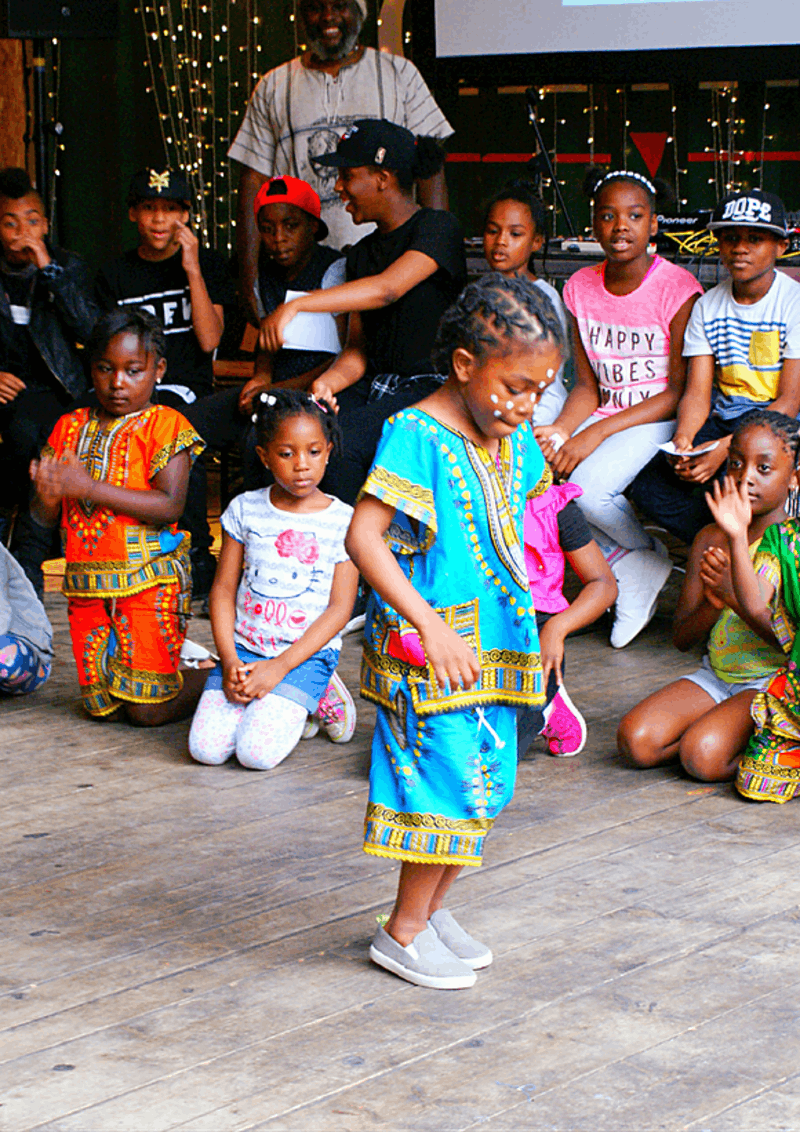 Amani with his team of practitioners, who all specialise in different performing arts from break-dancing to spoken word, run workshops for disabled and disadvantaged children. The practitioners experienced in Inclusive practice and techniques, aiming successfully improve classroom behaviour through performing arts.
Children who were participating in their latest 6-week performing arts classes showcased their final performance on a sunny day in our event space, with doors opening out onto our main square in front of their (very proud!) family and friends.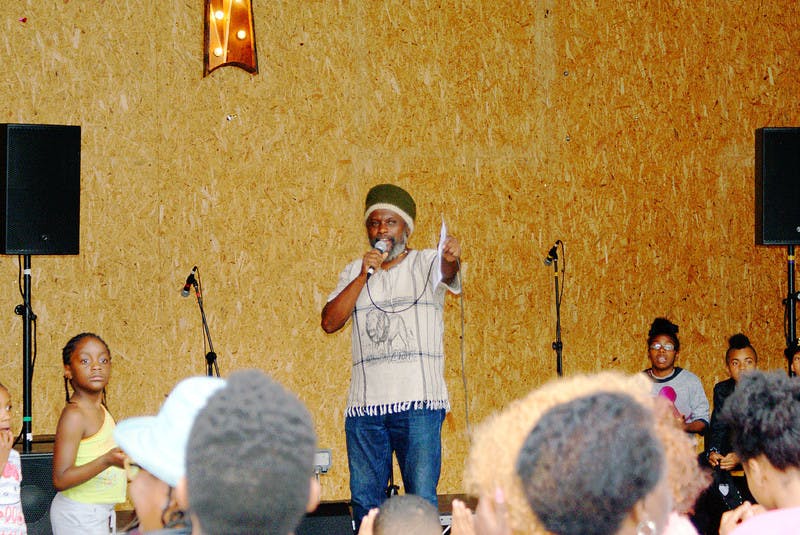 "I would say Brixton needs an academy, of training and there are many specialists schools in and around Brixton but BI does interdisciplinary training where you train the young people in various artistic forms, to be able to have choice and to be able to choose what they want, spoken word or dance, creates a chance but also holistic well being. We're looking for the community of Brixton to add value to the cause and bring your children and to attend and utilise the charity and activities that are provided, to use those spaces rather than just leaving kids at home. Its as much as the young people but its also a parental commitment too'
Amani Naphtali, director of Brixton Inclusive
The talented youngsters did everything from spoken word, to krumping, singing and even breakdancing. Amani Naphtali, director of Brixton Inclusive, gave the opening intro highlighting the need for more performing arts programmes for disadvantaged and disabled children in Lambeth and other areas of London, citing that 6-weeks is all it can take to develop and nurture future stars and talent. We couldn't agree more!