Are you a street-foodie star, restaurant in residency or retail market stall looking for a new home? Are you ready to take a big leap in your business but not quite ready for a bricks and mortar spot just yet? Pop Brixton wants to hear from you!
We support local talent and enterprise, and also have a real mission to create a community asset for Brixton and south London. You could be the next entrepreneur to take on one of our converted shipping containers and use it as a street food kiosk, restaurant or retail boutique.
We're looking for enthusiastic and business savvy, local entrepreneurs to join our community. All our members are independent businesses, mostly drawn from the local area, and all of them participate in a structured scheme of community projects. Are you committed to supporting the local community while also want to launching/growing your business? Then read on...
So what do we have available?
Food Kiosk (ideal for street food traders).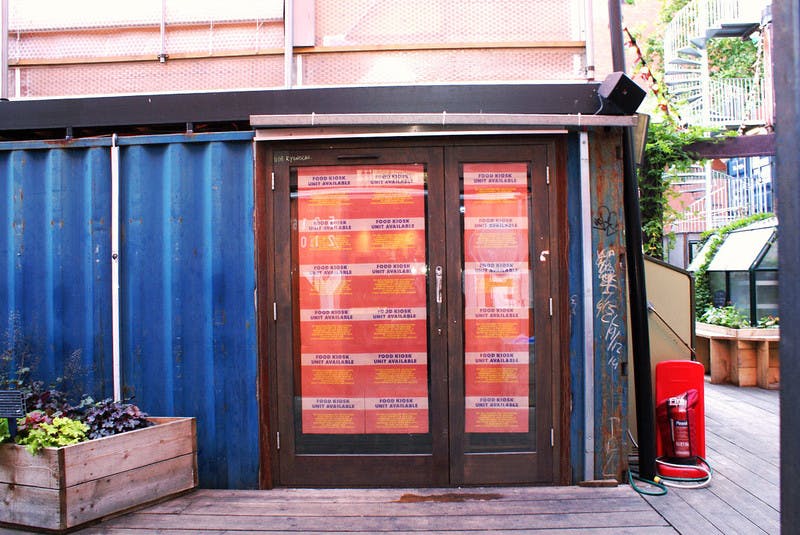 These kitchen kiosks are the first thing most customers see at Pop Brixton, so if you're passionate about street-food and think you have a unique (and tasty!) offering, we want you to get in touch.
We have 1 Street Food Kiosk available and applications are now open, the 86 sq ft unit is built from a converted shipping container, and as with all our street-food units, is located on the ground floor just adjacent to our main bustling square.
You'd be joining a vibrant culinary community, current members include: Maria-Sabina London and their authentic Mexican street-food, legendary ramen master (voted top 3 by evening standard!) Koi Ramen and our newest member (but long time street-foodie), bringing beef-busting bagels and filthy fries to Brixton 'The Bell & Brisket'.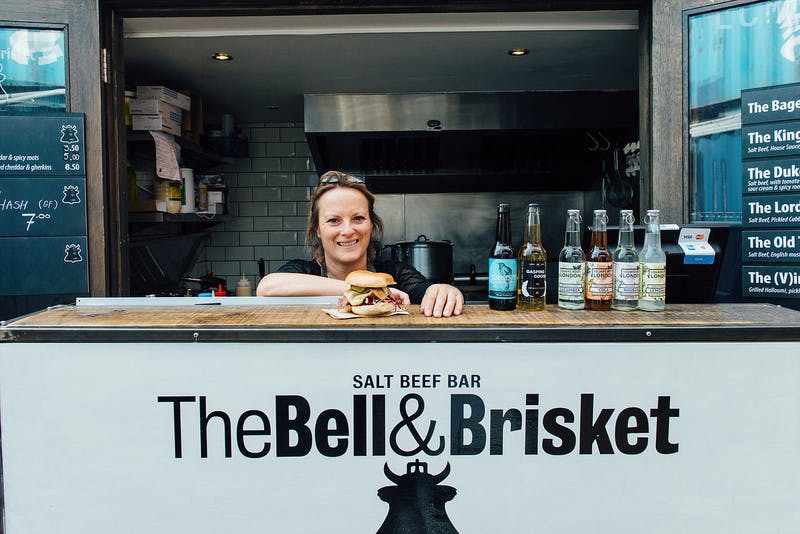 "I'd recently moved to Brixton, and my friend Paul, who runs the brilliant Donostia Social Club invited me to come and check out their first restaurant. The place looked amazing. It's such a cool environment with a great energy and spirit about it. I can't think of a reason not to be there! We're really chuffed to have secured a unit here; it's going been a lot of fun so far!"
Bel Shapiro, founder of The Bell & Brisket, Pop Brixton.
Restaurant Unit
Are looking for creative, innovative chef who's are looking for their next big break?
We have a 375 sq ft unit that's suitable for a restaurant or café, looking for someone to move in straight away and start trading. You'll be joining a pretty diverse food-family and our restaurants are the backbone of it. From traditional Ghanaian food to Basque in Brixton, our shipping container community aims to transport taste-buds on a culinary cruise around the world. If you have strong ambitions you'll also have a chance to get advice from people who've done it before like award-winning Indian small-plates restaurant 'Kricket' who've just secured their first restaurant in Soho, to open this November!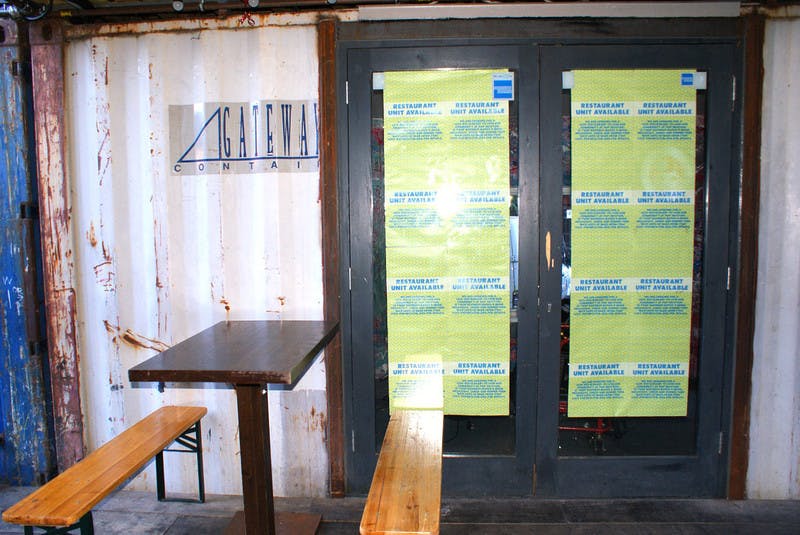 Don't be put off if you never run a restaurant unit! But we are looking for passionate people with a few years of market trading under their belts to take a new step in developing their business.
Zoe Adjonyoh, is the founder and self-taught chef behind 'Zoe's Ghana Kitchen', who've been trading at Pop since we first opened last year in June 2015. Passionate about food and growing up in a Ghanaian family with a strong influences from her grandmother, Zoe's journey to opening Ghana Kitchen first began back in 2010, during the Hackney Wicked Arts Festival where she delighted revellers by serving up her father's traditional Ghanaian peanut stew - a staple that's still on the menu now at Ghana Kitchen.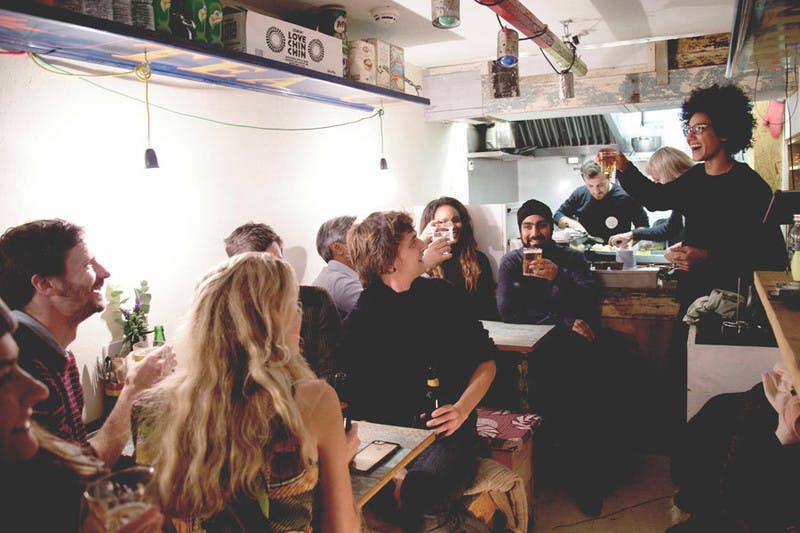 Retail Unit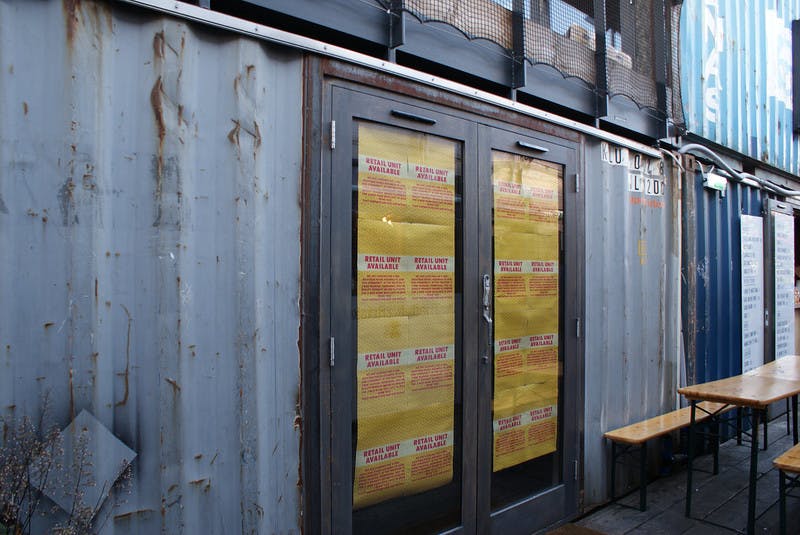 Our shipping containers have also become unique boutiques that house a community of 14 retailers, selling everything from vintage fashion to vinyl and even a skate shop.
If you're a maker or designer, or simply have a knack for curatoring a collection, we want to hear from you. We're looking for all types of people for our retail units, but we especially want to hear from people who've traded at markets or already have an online store and are looking to move into a permanent home.
You'll have the opportunity to market yourselves through our existing platforms and receive support from our marketing team as You'll also be able to take part in markets like 'Make do and Mend's Makers Market' that happen in our main square, showcasing your collection of goodies to a whole new set of customers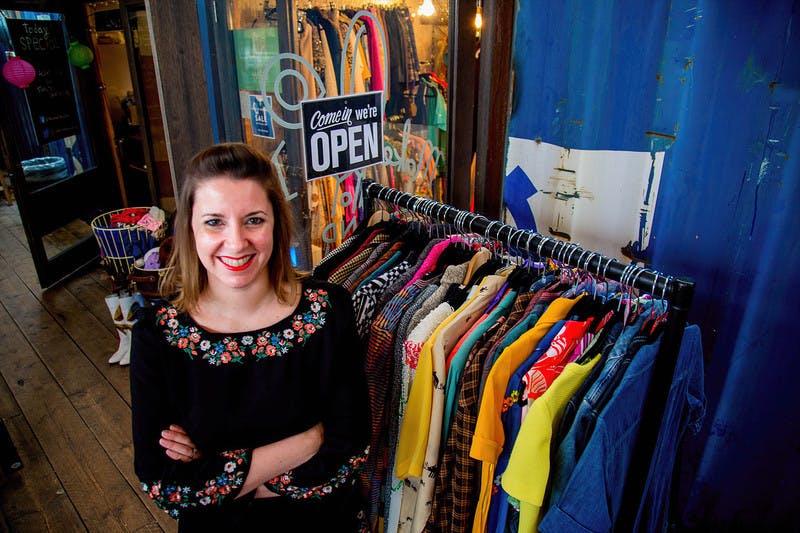 Our existing retailers include Brixton's favourite vintage boutique 'Make do and Mend', fashion for magpies 'Queen of the Harpies', then aptly named 'Container Records' & skateshop 'Brixton's baddest'.
Office Unit
Behind the scenes at Pop Brixton, we have a community of creative startups and small businesses based in offices and studios, all built from up cycled shipping containers. We currently have a number of office units available, built from upcycled shipping containers. These bright offices have glazed double doors and insulated windows, and are all based on the second and third floor of the Pop Brixton site (with fantastic views and gorgeous terraces). We currently have one supported unit available if you are a local social enterprise or a start-up based in Brixton, you could be eligible for a discounted rent.
One of our office members, Minerva Tutors, is one of the fastest growing education companies in the UK. They offer home and international tuition, exam help, school advice for parents, awesome holiday schools in central London. They also help to teach London's most disadvantaged pupils through the Minerva Trust including working within the Brixton Community at the local Baytree Centre.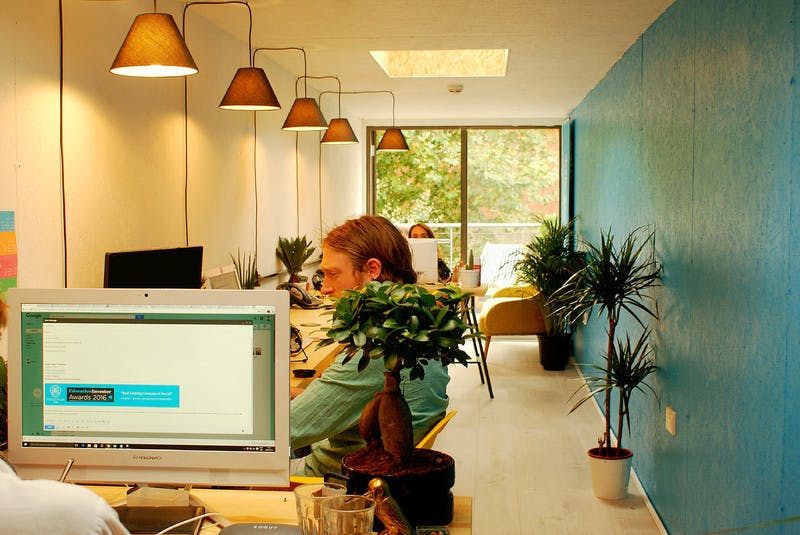 "Working at POP Brixton has already been fantastic for Minerva in the short time we've been here. Awesome place to come to work every morning. Plus, our partner charity operates around the corner so everything feels right." - Hugh Viney, Director
Join a community that includes everything from architects and a smoothie startup to social enterprises and events agencies!
How to apply?
You will be required to provide some information about yourself as well as business information including company details, current financials/financial forecast and a business plan. All applications will be considered, but demand for space is very high, so we cannot guarantee we will be able to respond to every application immediately.