Is it that time of year already? The sun's out and so is school! Running through water fountains, making daisy chains, eating ice lollies till we feel sick, those were the days! So we put our school holiday envy to good use creating a whole summer holiday schedule for little pop revellers and their parents to enjoy.
Here's a round-up of the top 5 events we're hosting at Pop Brixton for children and parents - with just as much for the big kids and their little ones.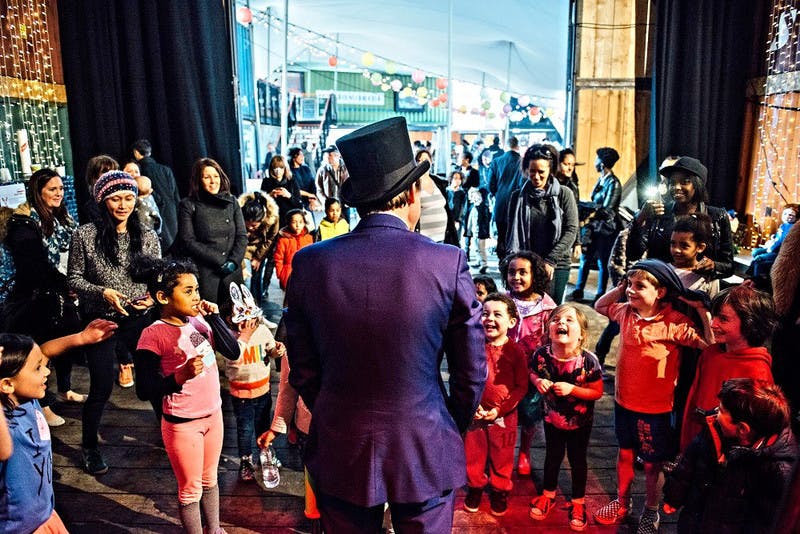 1) BRIXTON FAMILY AFFAIR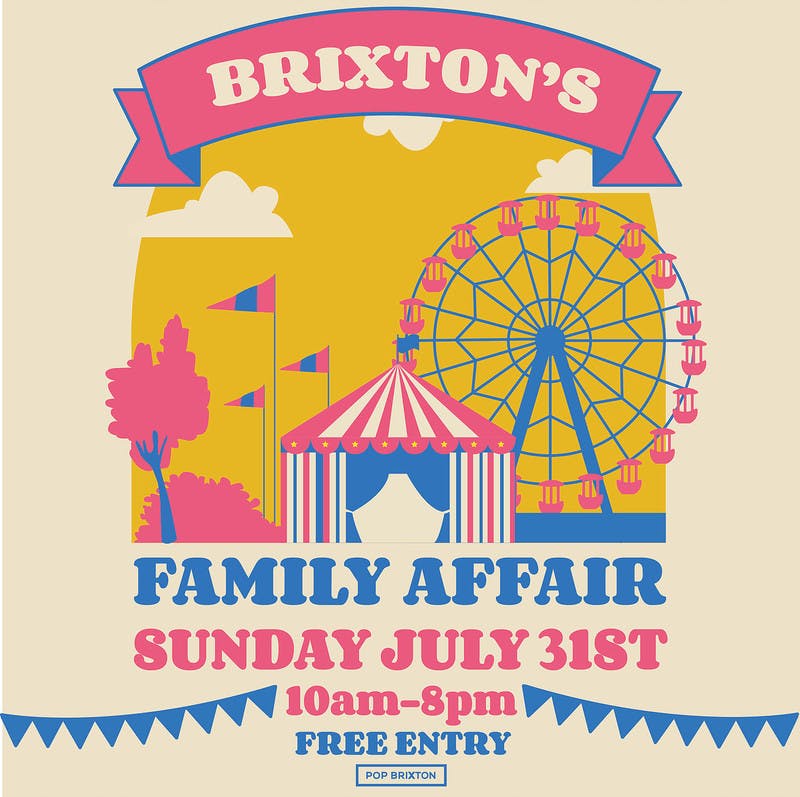 Our big event this July has been specially created for children and families. On Sunday July 31st, we'll be opening our gates and welcoming you to 'Brixton Family Affair', a Sunday playground for children, families and the big kid in all of us!
Get creative on our giant colouring wall, sing along in our one of a kind pop-up karaoke container, take part in our craft workshops and be entertained by a host of street performers.
From 10am we'll have a free Parent and Toddler Yoga class, hosted by renowned local teacher Amani, Contact amani@projectyogi.com to reserve your space
2) POP RITZY SUMMER HOLIDAY SPECIALS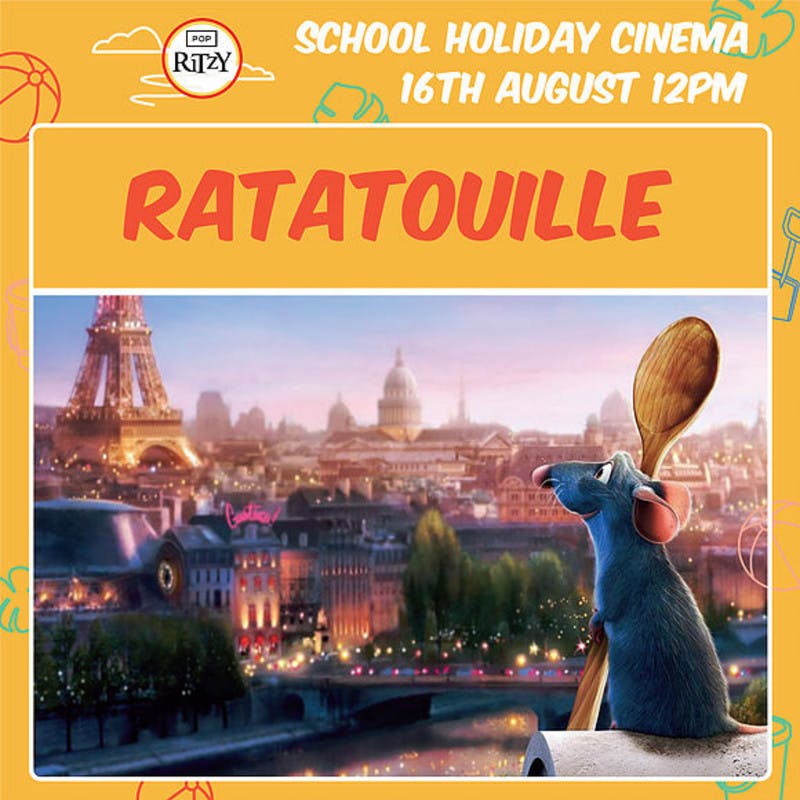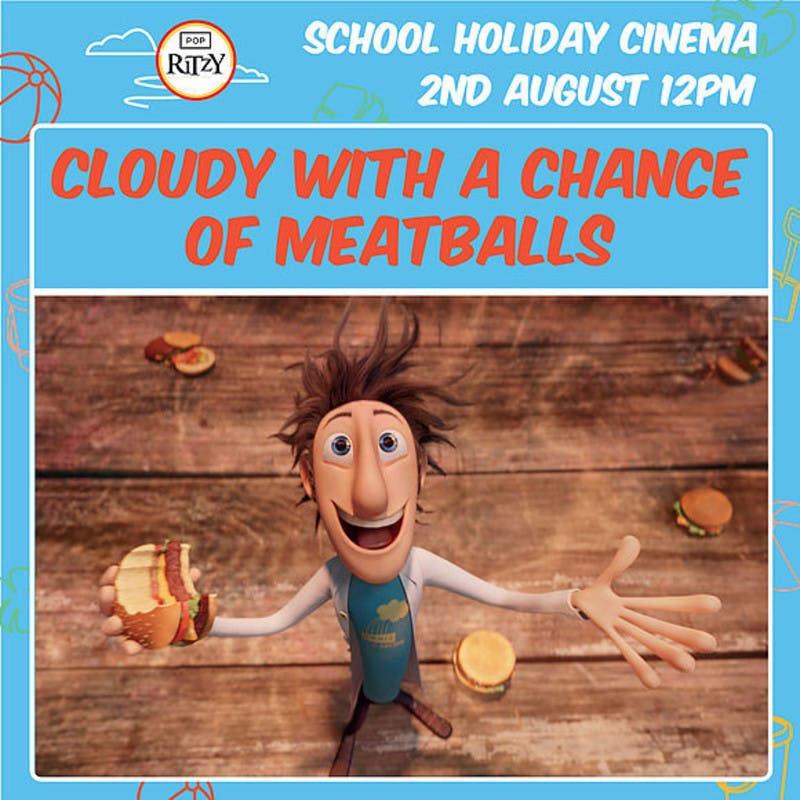 We're continuing our much-loved sixth screen collaboration with local cinema, The Ritzy, this Summer with 3 special events for children to get involved in across the school holidays.
Fusing healthy, great value lunches from our very own healthy residents, Homegrown Cafe, with box office hits that have delighted children all over the world, our Summer Cinema series offers a fantastic Tuesday afternoon outing for the family.
Kicking off with the brilliantly offbeat Cloudy With a Chance of Meatballs, tickets include a meatball lunch from Homegrown Café and Juice Bar and of course, free popcorn for the film!
Later in the August, we'll be doing the same for Pixar favourite Ratatouille and The Muppets Movie.
3) POP FIELDS OPEN AIR CINEMA

Our sporting summer pop-up, Pop Fields, has been seeing a lot of action over the last two months. From the Euros 2016 finals to community sports organisations playing on the pitch during the day. In August we kick off our open air cinema series with a collection of sporting films. Starting with the hilarious and lovable comedy 'Cool Runnings'.
The open air cinema schedule, opening Pop Fields from 5pm and screening the movie at 7pm, means that this one is probably more suited for children above the age of 8 - the perfect excuse to get your grumpy teenager off the iPad and out of the house!
Tickets are only £2 via designmynight.com with entry available on the door - first come, first served!
4) GROOVESCHOOL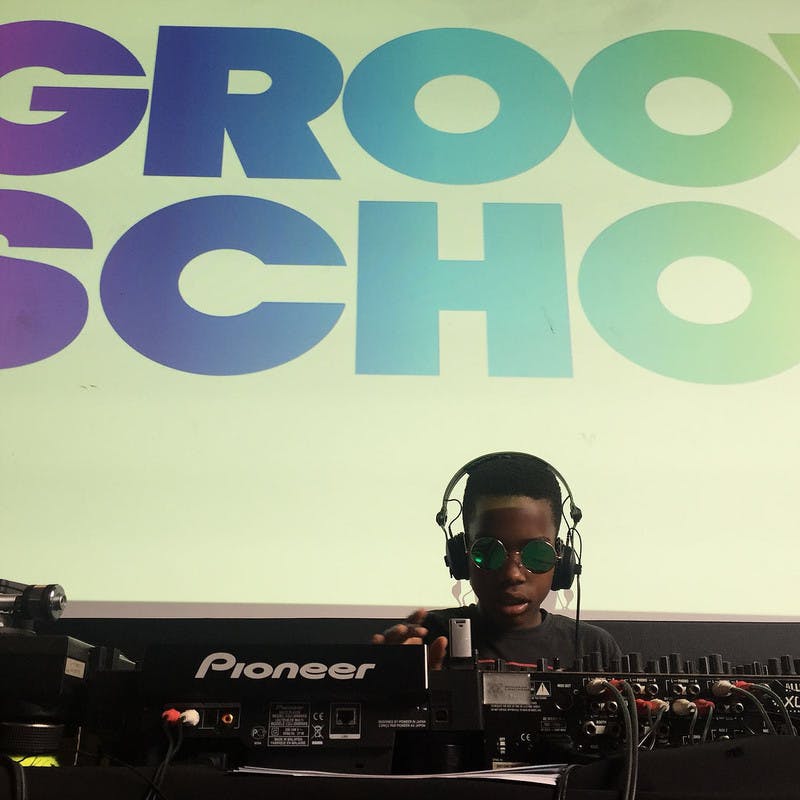 Do you have a budding DJ or producer in the house? Let them channel their creativity with Grooveschool this summer. Grooveschool is a not for profit organisation that run projects focussed towards nurturing young people's engagement, creativity and invention.
They'll be running a special workshop at Pop Brixton between ​Tuesday 26th July - Friday 29th July 10am to 12pm, a full 4-day course teaching essentials like:
DJ and performance skills.
An accredited AQA Award for units on offer.
How to create beats and basslines.
How to compile a DJ set to include your own works.
To top it all off, course attendees will be doing a special performance showcasing their work at the end of the course, live on stage at Pop Brixton!
5) KIDS KREATE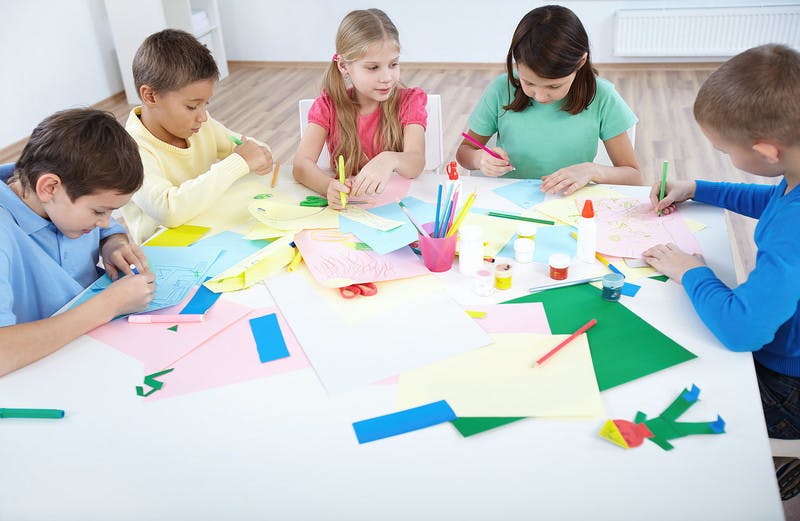 Kids Kreate is a free art group for kids aged 5-10 at Pop Brixton every Saturday morning.
The volunteers believe that 'Art is a Vehicle for Change', teaching kids as much as they know about art and materials to allowing them to create things that only a kid can make. Kids Kreate has been set-up to make futures better for kids in Lambeth