There's some exciting news in the air at Pop Brixton... for the first time since we opened our doors, we are welcoming some new food businesses to our community. You know what that means. It's time to get down here to sample a heap of new dishes, and meet our newest members.
So without any further ado, we're proud to announce the arrival of Don Luigi, an Italian street food company founded by two Italians currently living in Lambeth. They are here to serve up their culinary heritage through the magic of street food! You can expect dishes like Calamari Cones, Italian inspired salads and sandwiches, and their famous BBQ Arrosticini Skewers.
Don Luigi landed in Pop Brixton on Friday 27th May, so we caught up with Maria and Alessio, to find out how their first week of trading went and hear more about the Italians who have earned the nickname 'Squid King':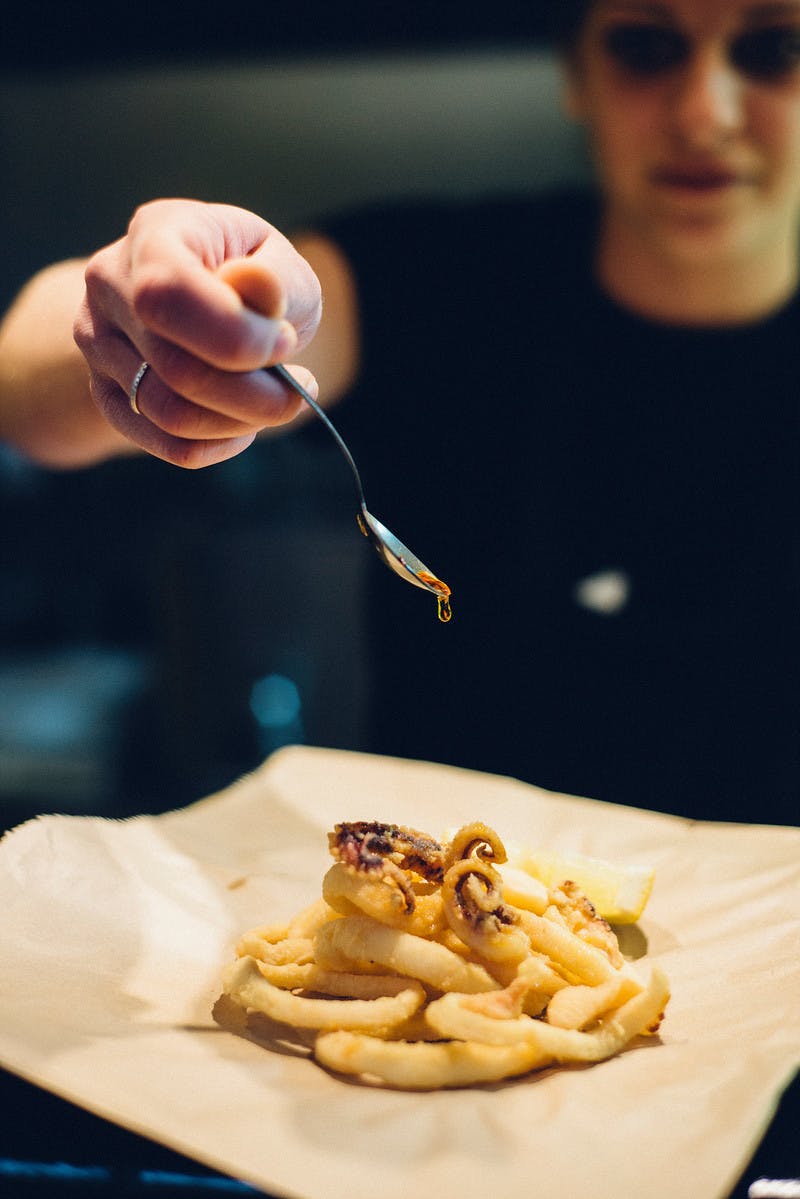 What is Don Luigi?
We're a new street food business which aims to fuse the convention of street food trading with delicious dishes that originate from Italy. We wanted the concept to be street food style, Italian food which means you can experience the traditional flavours of Italy at your own convenience, in a fun and modern setting.
(Alessio) We're passionate about our culinary history and excited to share these wonderful dishes with a new audience. We also create delicious dishes for dinner parties and love representing the true flavour of Italy!"
How would you describe your food?
Our menu features a variety of original Italian dishes which range from our freshly caught, delivered daily, Fried Calamari to our Arrosticini Skewers, which are succulent mutton skewers cooked over a BBQ and accompanied by sourdough bread soaked in extra-virgin olive. We hope that our customers will appreciate the process we put into making the food, with good quality & authentic ingredients rather than processed foods!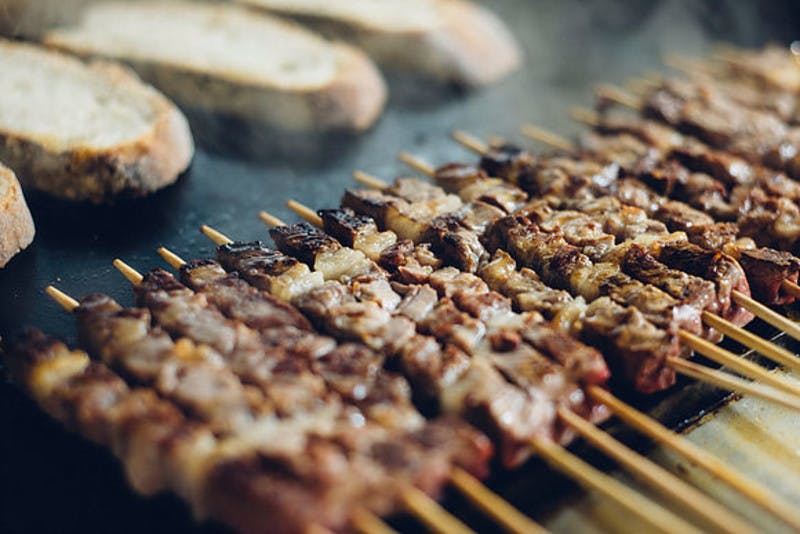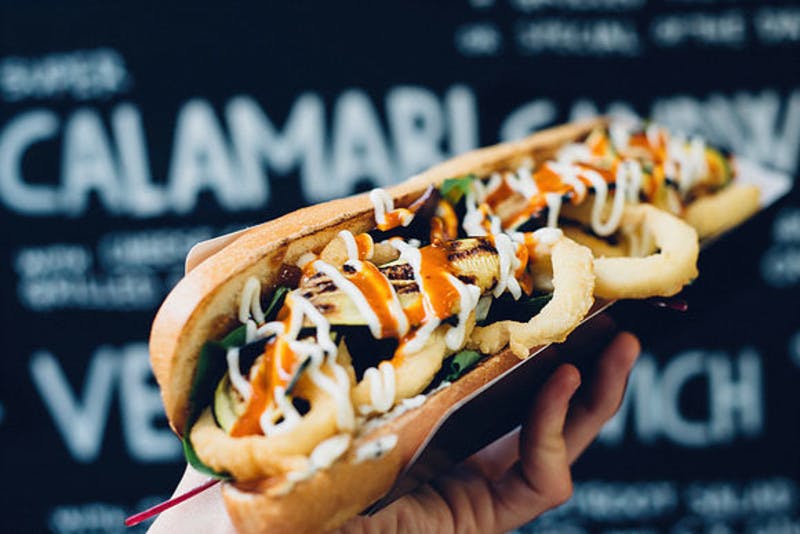 How has your first week at Pop Brixton been?
Amazing! But also super busy, our launch party was great - we had friends and family come down to check out our new space and also made some new friends with customers and locals too.
We really feel welcomed by Pop and the rest of the food, retail and office members here. It's really like a little family.
What does Brixton mean to you?
We started our business as a mobile traders - going all around London. One of those places was a night market in Brixton. We also reside in Brixton, it's truly become a place we've both fallen in love with and it has become our new home away from home!
What influenced your decision to move to Pop Brixton?
We first noticed Pop Brixton when we moved to the area, we thought I'd be a good place to begin our Italian street food revolution. Pop Brixton seemed like a place where different types of people, food, cultures, music & fashion all mix so well, so we thought what better community to introduce our innovative take on Italian food!
Where did you train in cooking?
Maria, is the head chef at our unit. She worked at her family restaurant in Termoli, Italy for many years and afterwards in the UK - her Nonna was probably her most influential (and strictest) teacher!
You can find Don Luigi's at Pop Brixton, next to World of Wurst & Maria Sabina London.
To find out more about Don Luigi:
Facebook: https://www.facebook.com/donluigibrixton11/
Instagram: https://www.instagram.com/donluigi11/
Twitter: https://twitter.com/DonLuigi11