Pop Brixton is all about transformation, after all we were born out of unloved car park just over 12 months ago. Our aim is to make it easier for people to start and grow the businesses they are passionate about.
Behind our food traders and greenhouse, next to Container records and up a metal stairway is a little workshop, restoring old objects to bring them back to life and into use. Much like the story of Pop Brixton, Restoration Brixton is a unique and much needed addition to a thriving community of makers and doers. Eric and Tinka, are the husband and wife team who run Restoration Brixton and we caught up with them to find out more about the world of restoring antique furniture.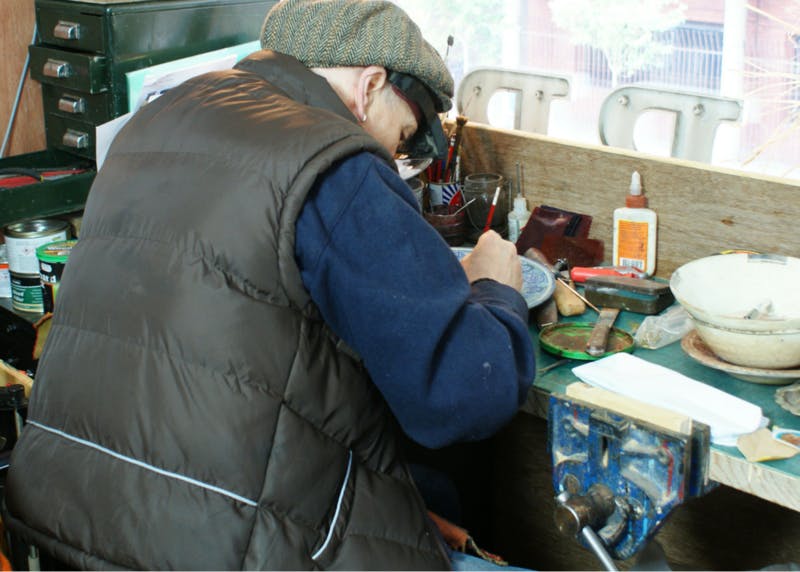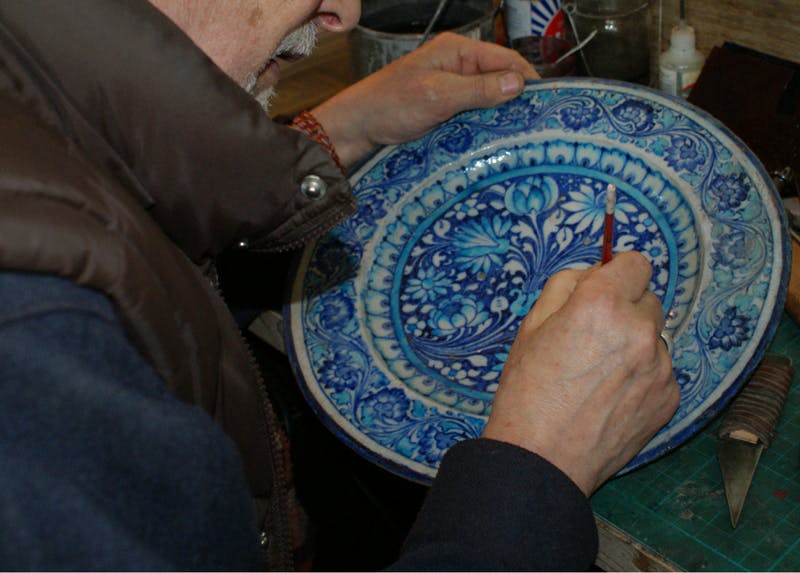 What is Restoration Brixton?
The essence of our work is to rework furniture, we can restore anything from rare antiques, and ethnographic art to modern 20th century furniture. Eric is also skilled in the making of small items of furniture from recycled materials and jewellery from found objects and rare stones. He is particularly valued for his ability to make stands and mounts. We want to encourage the local Brixton community to bring us old furniture to restore, deconstruct and redesign for another use.
How would you describe your style?
Modern Ethnic - we love African, Tibetan and Indian art and Modern Danish design.
What can people expect from a visit to your workshop?
Extraordinary things from around the world, right now we're restoring a rare 19th Century Ndebele beaded Muti bag. We're making stands that will be used to display string of bronze beads from Benin (circa 1780) and 100 year old dog's skull! Eric is also working on re-cording 6 Hans Wegner Chairs from 1948 with twisted paper, which is a really old danish technique, in fact you can come and watch Eric demonstrating this skill on Sunday 4 June at 1 Year Here: Shop til' you Pop Market
Where do you find your inspiration?
Eric and I have been collecting "all sorts' for years, we have a broad and perhaps eccentric taste, mostly we are inspired by great craftsmanship, the African and Asian bowls, boxes, and Diety figures that form part of our collection were all carved with great skill and integrity. I am attracted to objects that reflect stillness and the inner quality of the maker.
How did you get started and what were you doing before you joined Pop Brixton?
Eric has 30 years of restoration experience behind him, working for different dealers and collectors, from time to time we had stalls in Camden Town and Portobello Road, I have just completed my mindfulness training through Aberdeen University, I intend to start delivering mindfulness courses in our community soon, Eric restores the worn out objects and it's my intention to restore worn out minds (starting with my own)!
What was it that attracted you to set up shop in Pop Brixton?
Its round the corner from our home, it's in the centre of our community. Brixton is our hub and we felt quite possessive about this old car park site, and wrote to Lambeth to let them know what we felt the community needed here. I think turning it into a site to support local start ups, with spaces for FREE community use is vital if Brixton is to be perceived as a community that supports all its residents needs equally. We really want the community to know that restoring old objects is not something that's only accessible to the middle class, so we're hoping locals will bring us their inherited possessions to bring back to life!
What does Brixton mean to you?
It is tender, it has heart, lets hope it stays that way.
What's the big dream? Where do you hope to be in 5 years time?
Alive! Being happy would be a bonus. Helping others in the fields that we both understand well - not harming anybody or our planet in any way?!
What's the best piece of advice you've ever been given?
"It is important to understand how much your own happiness is linked to that of others. There is no individual happiness totally independent of others.' - Dalai Lama
What has setting up your own business taught you?
To be patient and kind to yourself
What advice would you give someone who is looking to set up their own (restaurant, shop, etc.)
Do what you most love in life, if you do not, it will all seem like such hard work…
If you could choose anyone to visit your shop, who would it be?
Jeremy Corbyn, I like his style.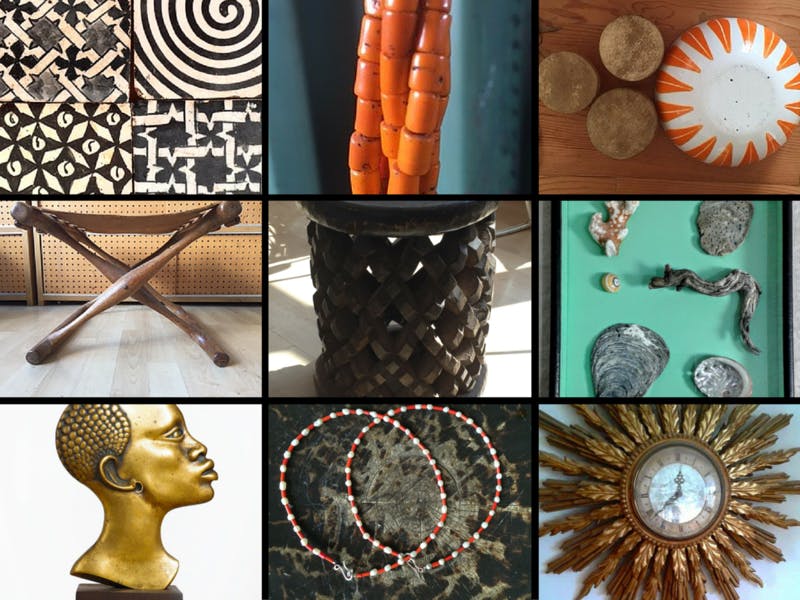 Restoration Brixton will be at our 1 year here: 'Shop till you pop' market on Sunday 5th June, where Eric will be running a free workshop at 2pm in Pop Box, where you can learn how to re-cord a chair.
To find out more about Restoration Brixton:
https://www.instagram.com/restorationbrix/
https://www.facebook.com/Restoration-Brixton-1618665341735151/