Anyone who has paid Pop Brixton a visit will have noticed the eye-catchingly bright boutique that graces the main square. So we thought it was about time we told the story of Queen of the Harpies.
Created, curated and run by Leanne Haynes, Queen of the Harpies is a love shack dedicated to damsels, divas, gypsies and jezebels. Glam, gorgeous and completely over-the-top? According to Leanne, that's a Harpie. They started Queen of the Harpies in order to fill wardrobes with unique, coveted treasures. So they travel around the globe to source limited edition pieces, which now sit next to carefully selected brand items and their in-house designed Queen of the Harpies label.
Leanne had been looking for a spot to set up shop in Brixton for 2 years before the opportunity at Pop Brixton gave her the chance. Now Queen of the Harpies stands out from the crowd in its small but mighty unit here. The unique threads on offer, including must-haves like gemstone pants and Harpie Headpieces. inspire Harpies from all over London to flock down for a browse.
We checked in with the Queen herself, Leanne, creator and designer behind the label. Here's what she had to say...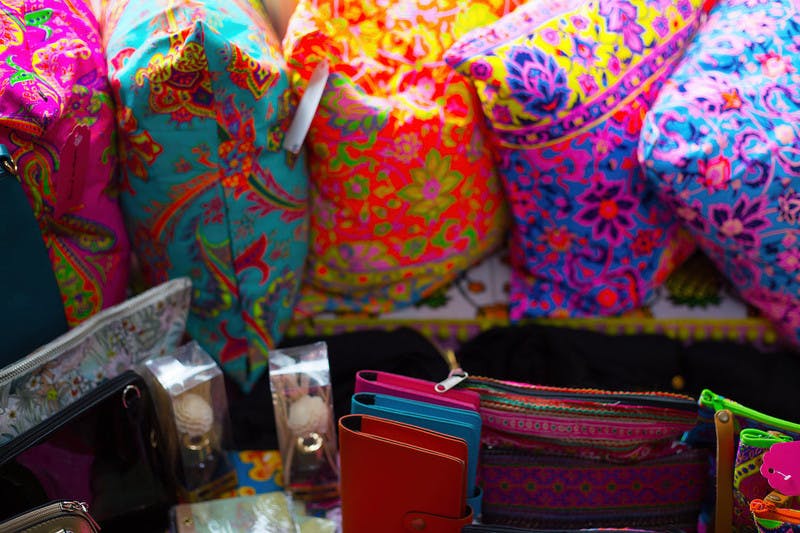 What does 'Queen of the Harpies' do?
We sell a unique collection of fashion inspired by the streets, catwalk, media, our customers and the different places we are lucky enough to see. Although we follow trends, we know that trends come and go, so we just un-relentlessly follow fabulousness!
How would you describe your style of fashion?
An eclectic mix for the daredevils and dreamers.
What can people expect from a visit to your store?
Lots of bright colours and hand-picked and bespoke treasures from around the globe.
How did you get started and what were you doing before you joined Pop Brixton?
We have wanted to open our own little shop in Brixton for over 2 years now. Prior to opening up here we were doing jobs in order to save money and make our dream a reality. We decided on Pop Brixton because it provided an opportunity for independent businesses to get their foot in the door.
What does Brixton mean to you?
Brixton is special, it has different norms and values in comparison to other boroughs, it's bright and bold and makes no excuses for itself. It's also the sunniest place in London... fact!
What's the big dream? Where do you want to be in 5 years time?
Number one, to still be standing!! To be happy and professionally satisfied. 5 years is an awful long time in business. We hope to have a really successful online shop by then, to run alongside our physical concept stores.
What has setting up your own business taught you?
Many, many things! For one, yoga keeps you out of the doctor's office, secondly, never confuse pride with fear. I also try to listen to Baz Luhrmanns "Wear Suncreen" song every 4 months to keep perspective of what's important (For anyone that's wondering, here's the song!) but mostly, I try to be open-minded, trust myself and be flexible.
What's your spirit animal?
A Harpie, which is a mythical creature but embodies what it is we are all about. Strong, ballsy, independant with an unshakable gusto for adventure.
Keep up to date with Queen of The Harpies Facebook, Instagram, Twitter & their Website.