To celebrate our Autumn/Winter collection we did an awesome fashion shoot with our BADASS retailers and our guest photographer and super fashion blogger Fro Girl Ginny.
We styled up a storm with a selection of product from Pop fashion stores:
Queen Of The Harpies (QOTH) - Queen of the Harpies is a love shack dedicated to damsels and divas, gypsies and jezebels. Glam, gorgeous and completely over-the-top. That's a Harpie. She might spend the afternoon as a tie-dyed bare footed Fleetwood Mac fan, or as a mysterious guest at Mick and Bianca's wedding. Whatever she's doing, the jewels are piled nearly as high as her cocktail cabinet. #Harpielife
Styled By Africa (SBA) - Styled By Africa is a carefully curated mutli-brand store showcasing the best in African fashion. The founders Kiran and Alae travel across Africa hand picking beautiful artisanal pieces that promote local trade and can be treasured forever.
Make Do And Mend (MDAM) - Make Do and Mend is a vintage boutique and sewing and craft company aiming to get Brixton and the world reusing, upcycling and stitching their way to a more sustainable lifestyle. They source beautiful vintage and retro clothing and accessories from the 1950s – 1990s.
We Teamed up with the retailers and roped in our Favourite Girl with a Fro, plus Pop Brixton's very own Social Media Queen Sharnie, and Reprezent Radio Presenter Lucy Temple. Lucy Temple takes to the airwaves every Wednesday morning from 10am to midday.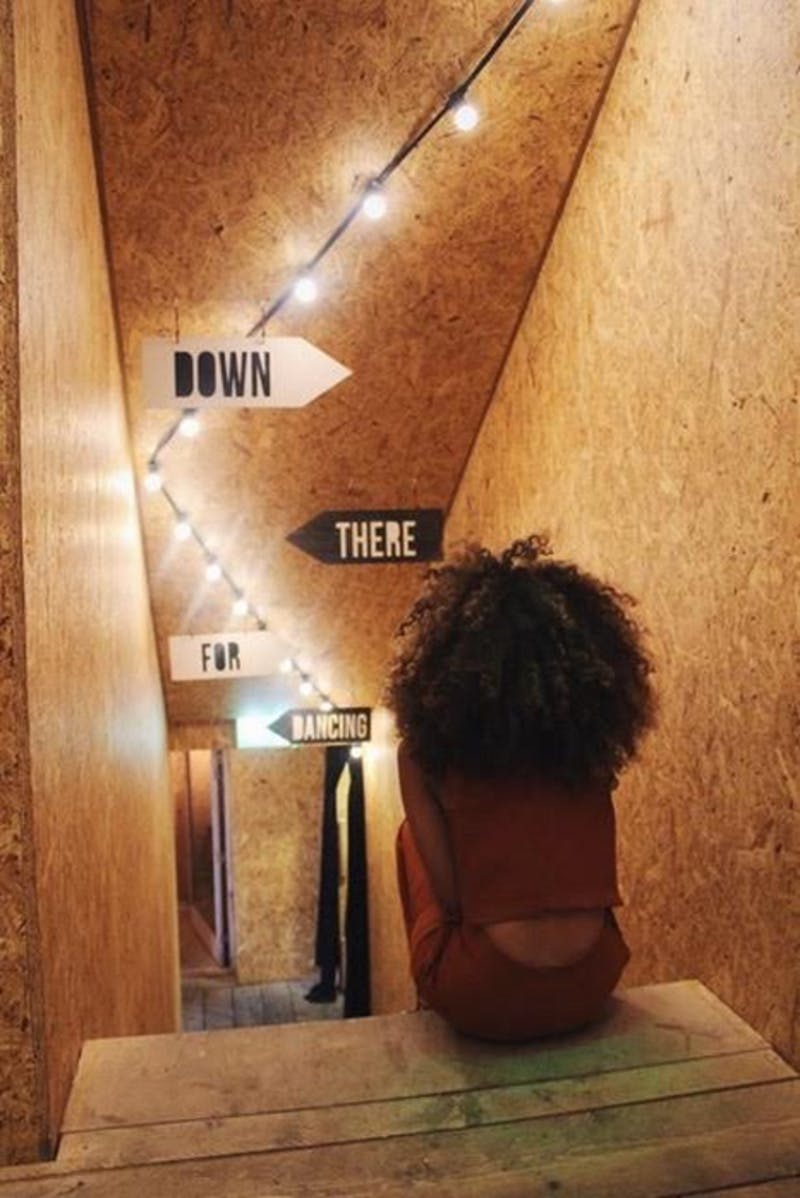 Fro Girl Ginny is in her QOTH- The 'Melanie Griffith' Trouser Suit £62.00
Sharp city tailoring all the way, in this structured trouser suit. Layer the waistcoat over a roll neck for work and then go bare for the twilight hours.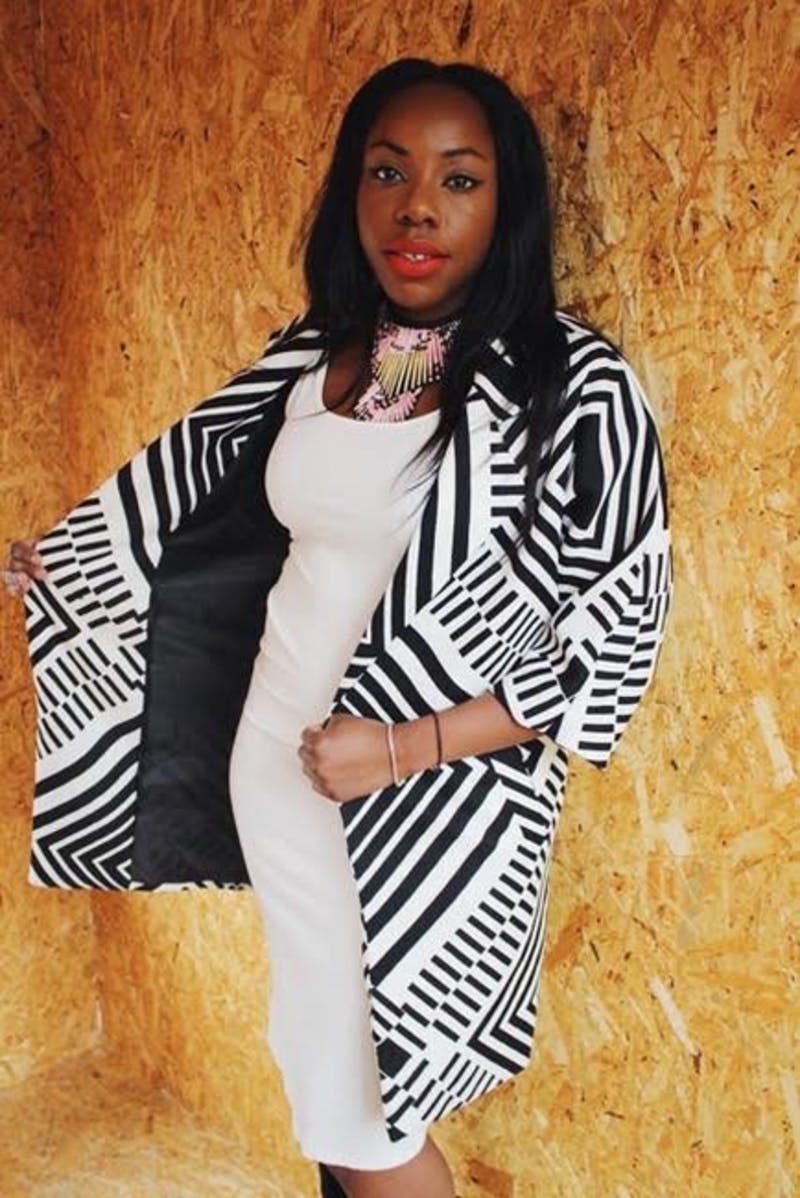 Sharnie models: QOTH- The Zebra Jacket - £65.00 Keep out the chill in this super stylish striking overcoat, did someone say 'Date Night?'
SBA necklace £30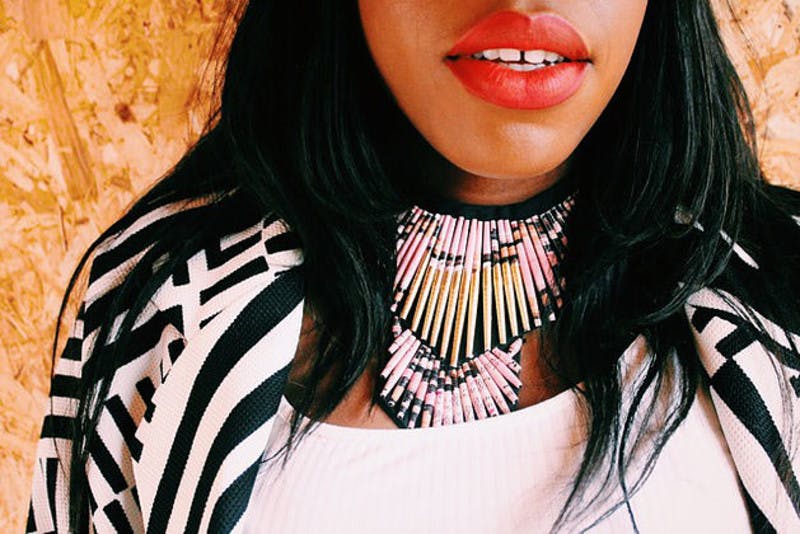 Close of SBA necklace. It is from a woman's cooperative in Swaziland called Quazi Design it's made from recycled magazine paper £30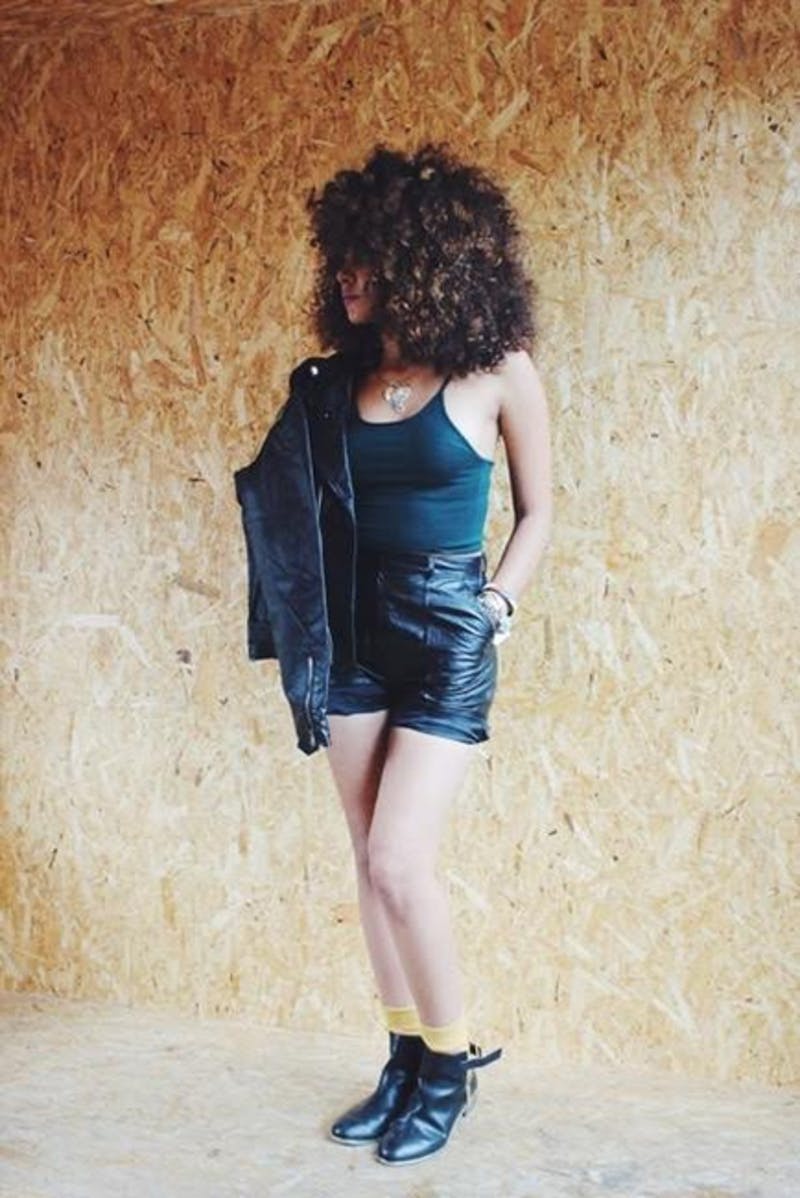 Fro Girl Ginny looks fab in QOTH- Green singlet vest £16.00
QOTH- Vintage leather shorts £25.00
QOTH- Rebel Jacket - Fitted leather biker featuring an intricately detailed sequin elephant motif on the rear. £90.00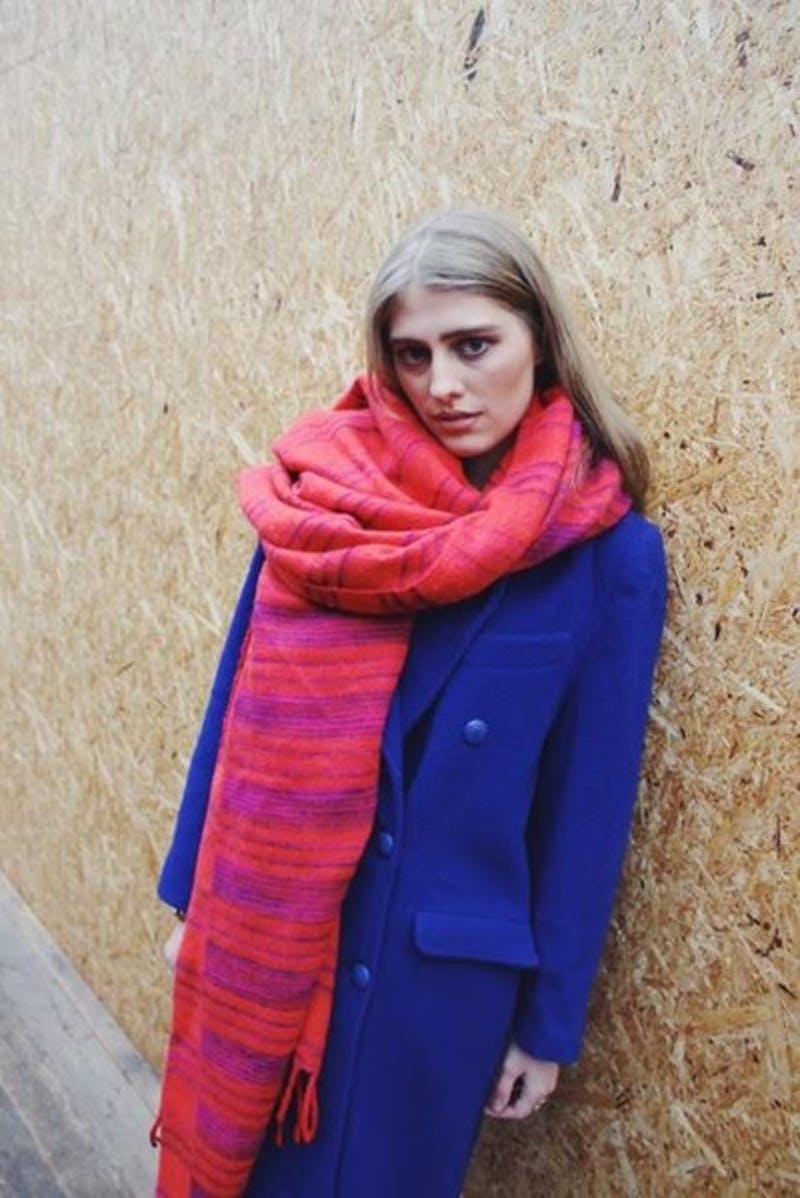 Reprezent's Lucy is Rocking the QOTH- Nepalese Shawl £28.00 and the MDAM- Vintage 1980s Blue Wool Double Breasted Coat £42!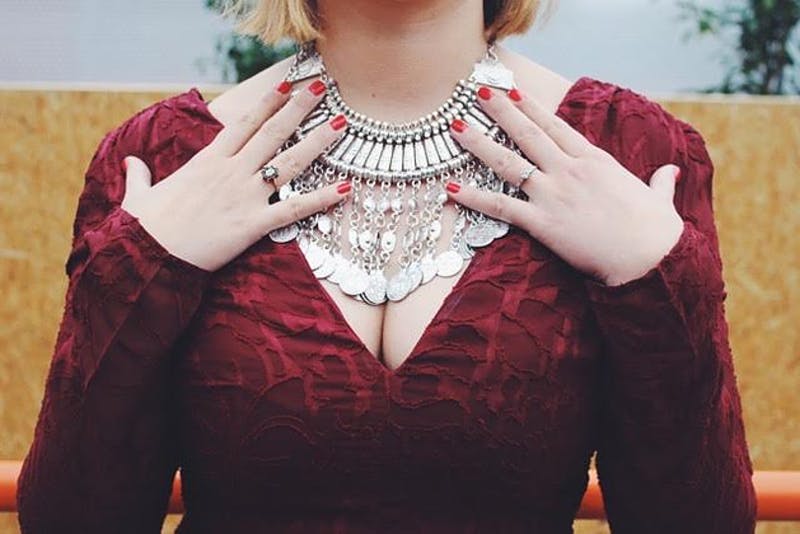 Sarah is Styling up her neck in her QOTH- Ethnic coin necklace £32.00
QOTH- Burnout Dress £42.00
Vamp it up in this floor length sheer lace burgundy Glamorous dress. With pinched shoulder detail and daring front split.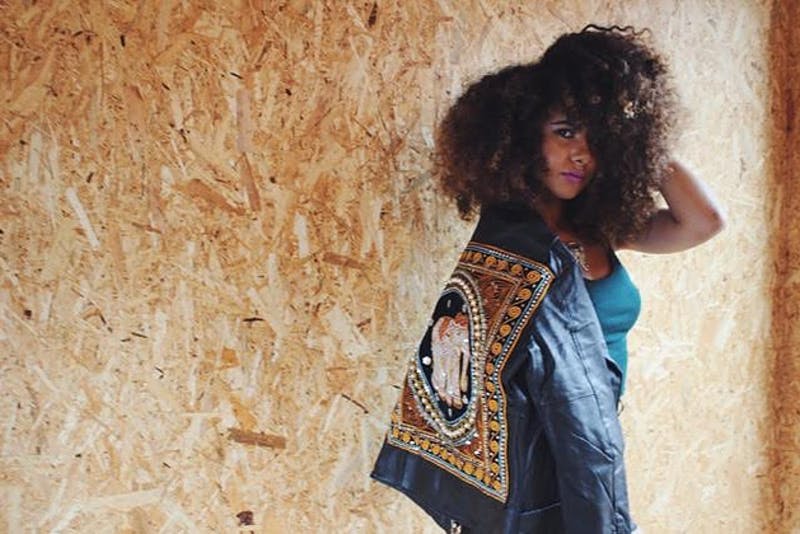 Fro Girl Ginny is looking Fierce in QOTH- Rebel Jacket £90.00
Fitted leather biker featuring an intricately detailed sequin elephant motif on the rear.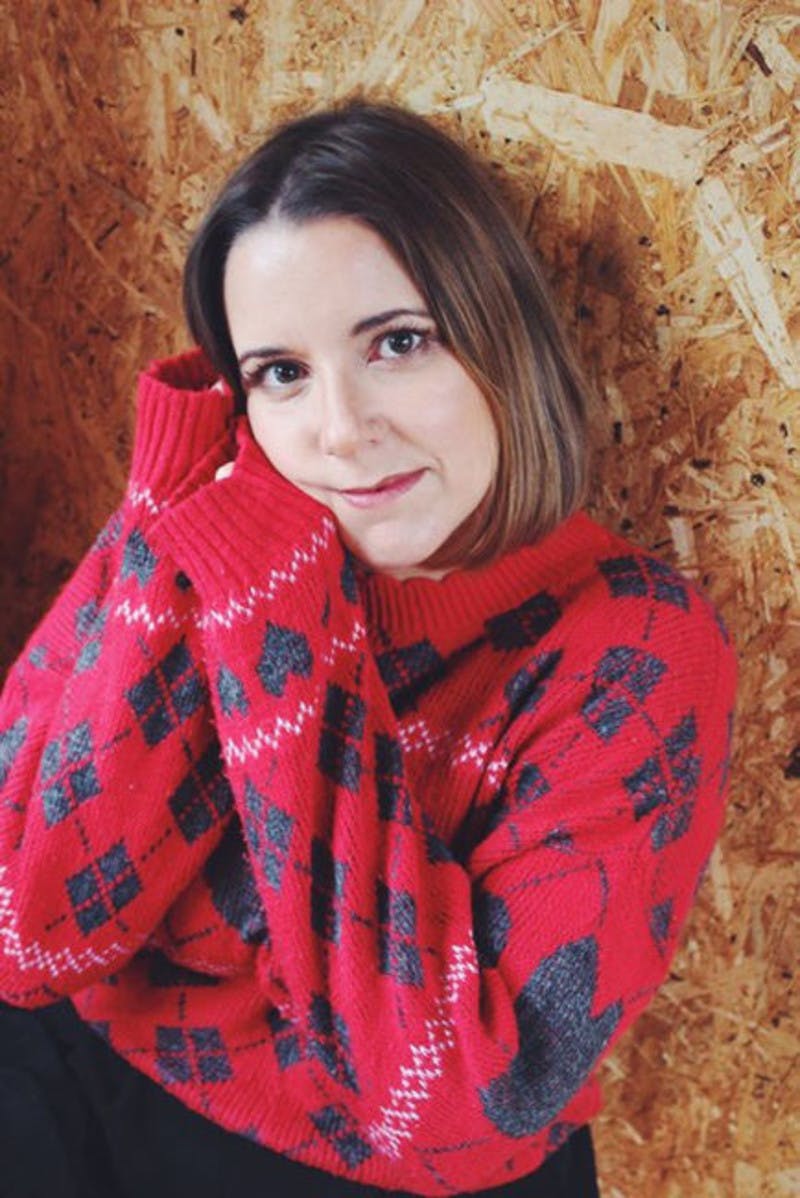 Sarah is WERKING the MDAM- Vintage 1980s Red Heart & Diamonds Jumper £25 Who says autumn needs to be dull! Spread the love in this hearts and diamonds jumper. Perfect for an autumn country walk and you'll still look stylish cosying up by the fire in the pub afterwards!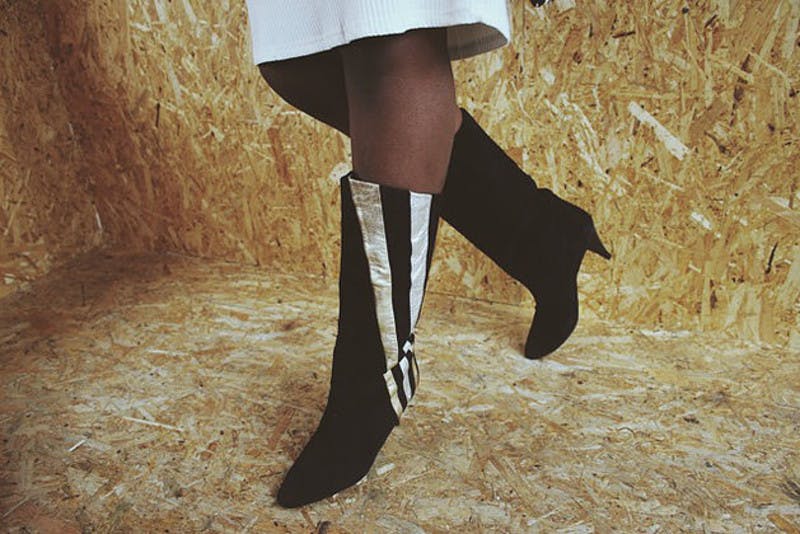 These boots were made for walking, and that's just what they'll do! MDAM- Vintage 1980s Black Suede and Metallic Sunray Boots £38. Get on the dancefloor and shine in these vintage beauties.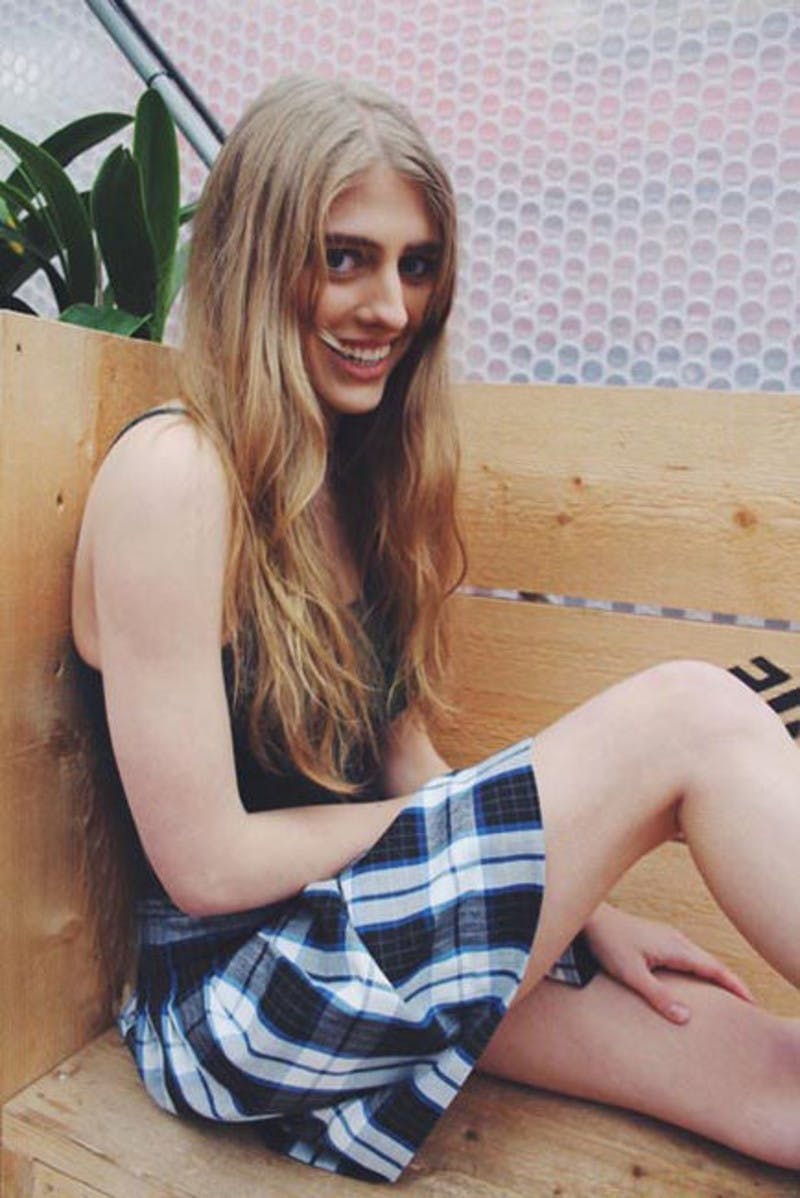 Lucy from Reprezent has such SWAG in MDAM- Vintage 1990s Blue, White, Black Check, Pleated Mini Skirt £22
Channel your inner Cher from Clueless with this 90s pleated mini skirt. Pair with knee high socks, vest top and boots to complete the look!
MASSIVE THANKS TO SUKHY FOR DOING THE HAIR AND MAKEUP FOR THIS SHOOT!
Stayed tuned for our December PARTY shoot!