Beyond the high school classroom, contemporary art has, for a long time welcomed ephemeral, performative and relational art practices. As artist teachers and researchers, we have found ourselves questioning whether a space exists within the secondary school classroom for learners to engage critically with each other as students, teachers and young artists. Over the past 2 years, Terri& Steph have developed and implemented their Socratic seminars as a method to encourage collaborative symbiotic learning, in which the theories of bell hooks, David Bohm, Paulo Friere, and their own ideologies could be realised.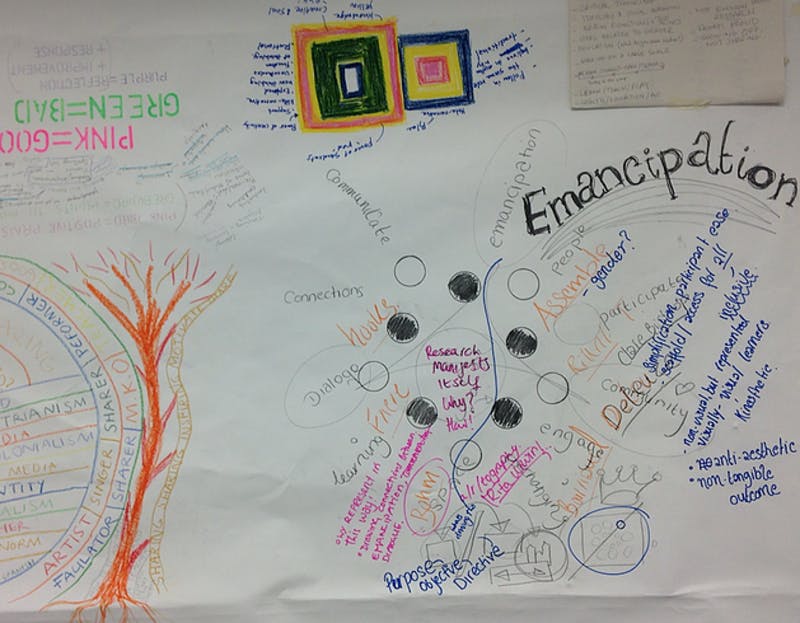 Following last years iJADE conference and their recent exhibitions at 310NXRd, they have been inspired to develop their methodology further and believe that a community space such as Pop Box would be an excellent site for this exploration.
Drawing upon the experience and expertise of others in the community, it is their intention to open up a space for the exchange of ideas and to discuss the future of art and design education. They propose the use of our Socratic seminar method to engage critically with others in order to discuss, reflect upon, and develop our methodology further.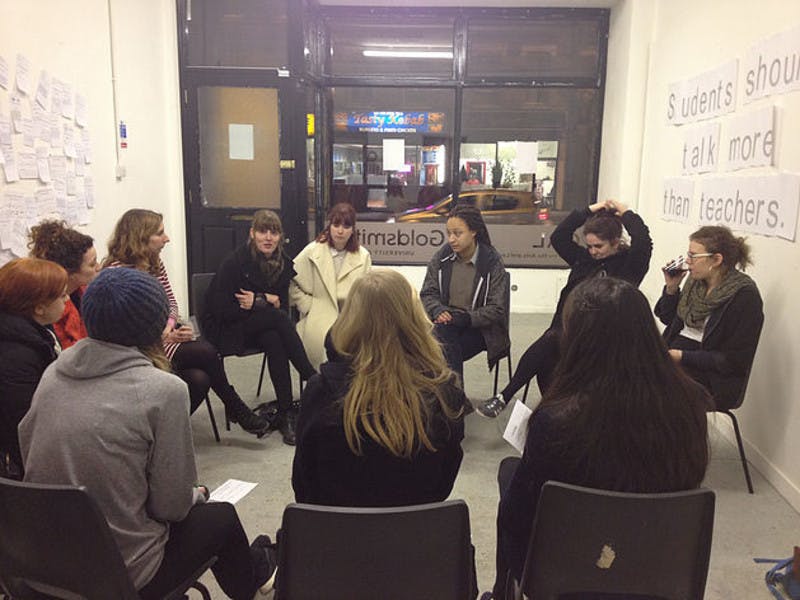 In addition to their previous Socratic seminar method, they propose the implementation of a reflective participant statement in which all participants will be offered the opportunity to critically reflect upon their experiences during and following the seminar. They see the introduction of this reflective phase as a pivotal development of their method, as it allows all learners to reflect upon their own learning and the learning of others as active participants and critical artistic practitioners.
As artist teacher researchers, they see their collaborative practice as interwoven and intrinsically linked to others. Therefore they would like take this opportunity to invite learners, teachers, researchers and other community members to participate in an hour and a half long workshop in which they will be invited to reflect upon their own experience in order to develop a space for integrated dialogical practice within art and design education.
Method
​
Students, teachers, and community members will be asked to take part in a workshop that will last one hour and a half. The subject of the Socratic Seminar will invite participants to enter into a dialogue that reflects upon arts education in Brixton and the surrounding areas.
The event will consist of a three phase Socratic seminar followed by a reflective phase during which, participants will be invited to feedback upon their experiences.